If you're a fan of collecting bugs and robotics, this open source 3D printed design, called Shellmo, could be perfect for you.
The designer, Sho Yoshida said: "In Japan, collecting and keeping bugs and insects is a popular pastime. The Shellmo Project makes home entomologists into home roboticists by allowing you to make your own robot bugs from an open source platform."
Yoshida wanted to allow as many people as possible to enjoy Shellmo. So the open-source design means you can now download the data, produce your own Shellmo, modify it and even sell it too.
What's best about this little bug is the fact that most parts to form the "body" of Shellmo can be made by using a 3D printer and with minimal expense.
The most important aspect of the bug is its shell which determines the outward appearance and can be removed easily but can also have accessories such as eyes and ears attached to it too.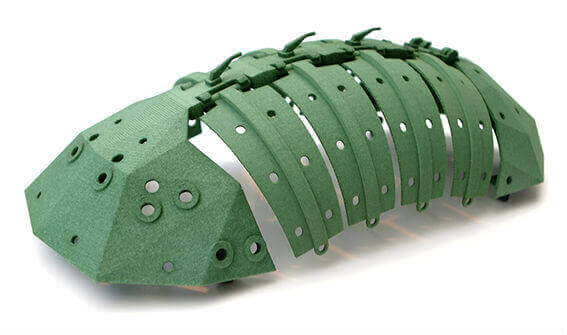 But keep in mind that, unless you're a 3D printing expert, you may want to consider using a 3D printing service to create the bug's shell.
Yoshida suggests 3D Hubs or Shapeways but says: "I am now engaged in the project to make Shellmo with a desktop 3D printer. By making it possible to make Shellmo at home, the speed of development will be improved substantially."
How can I Make Shellmo at Home?
The elements of the robot hardware have been classified into four categories, M, C, S and A which are called modules and are detachable.
By merely combining them, all kinds of designs can be created with ease. Once you have created your design, you can then easily add materials and accessories using threads and wires.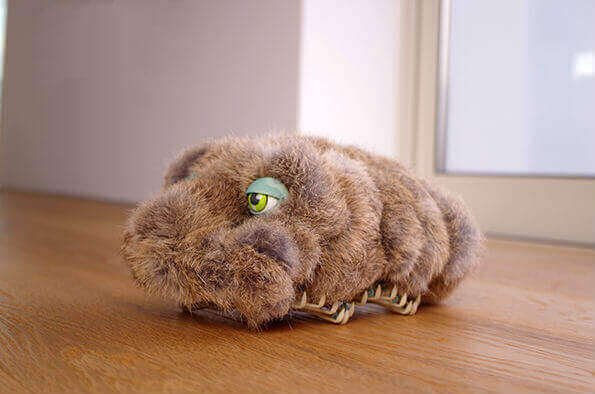 Yoshida has thought of everything for this design and has even created an app which can be used to control the bug through the use of Bluetooth.
If you are interested in creating your own 3d printed bug, then make sure to visit the website and let us know what you think in the comments.
https://youtu.be/xYNSvGK80Wg
License: The text of "Meet Shellmo the 3D Printed Collectible Bug" by All3DP is licensed under a Creative Commons Attribution 4.0 International License.
Subscribe to updates from All3DP
You are subscribed to updates from All3DP
Subscribe
You can't subscribe to updates from All3DP. Learn more…