Why you should read this article: Because you can make some extra money if you own a 3D printer.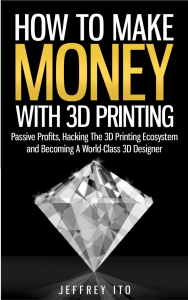 This article is an excerpt from the "Share Your 3D Printer" Chapter in How To Make Money With 3D Printing: Passive Profits, Hacking The 3D Printing Ecosystem And Becoming A World-Class 3D Designer by Jeffrey Ito.
So you want to make money with 3D printing? Realize that a quality 3D printer is not cheap and won't become a staple of society like computers are for years, possibly decades to come. Consider your 3D printer as an asset just like you would for a home or car.
Monetize the capacity of your 3D printer by printing things for yourself and for others. A 3D printer has a defined rate of output, so the maximum printing capacity of your 3D printer has a set amount for each day. In a lean system, an idle system is a form of waste. Why not maximize the printing ability of your 3D printer?
The Shared Economy
The concept of a shared economy is a relatively recent notion. Ride sharing services such as Uber and Lyft are disrupting both the Taxi and freelancing industries. Airbnb gives those with a spare room or an empty home an opportunity to make extra money. The development of a shared economy is effectively optimizing the efficiency of the resources on our planet Earth. We might as well share our 3D printers too.
3D Printing Hubs
Visualize yourself as an aspiring watch designer headed to Paris from Los Angeles for a pivotal business trip, and right before takeoff your co-worker calls and reminds you to make a slight design modification. With hardly any time to spare, you are forced to re-3D design your product on the flight. Upon landing you immediately locate and send your design to the nearest 3D printer in town. The upgraded watch design is printed right before the meeting and you are rewarded with a large contract. This is a great example of just-in-time manufacturing and the wondrous possibilities of an integrated global 3D printing network.
What if you could help 3D print other people's ideas for them bringing their dreams to life and get paid? Well, you can. Essentially, you can literally print money! Networks of 3D printer systems give makers a plethora of options when it comes time to choose material and detail. Access to a selection of 3D printers is difficult to come by so the time and material usage of your 3D printer is actually very valuable. Consider investing in a quality 3D printer and putting it up onto a 3D printing network to maximize its printing capacity.
Introducing the 3D Printing Networks
There are really only two major 3D printing networks – 3D Hubs and MakeXYZ – and an interesting small one called Fiverr.
3DHubs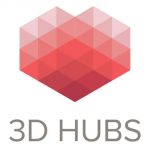 On 3D Hubs there are 10,000 different 3D printers available in more than 80 countries. With a massive and growing user base if you are in a metropolitan city then 3D Hubs is an excellent place to share your 3D printer. You have direct communication with the 3D designer and will choose between meeting face to face and sending your prints through mail. The largest base populations of 3D printers around the world are in New York, Milan, London, Amsterdam and Los Angeles. This density of selection for certain parts of the world is what makes 3D Hubs an ideal place to share your 3D printer. There are makers all over the world and both established and developing countries are innovating with 3D printing. Remember that you still incur the costs of 3D printing materials, maintenance, machine wear and tear and electricity. I encourage you to look at the Trend Report on 3D Hubs – the data will definitely enlighten you on the growth of 3D printers around the world.
MakeXYZ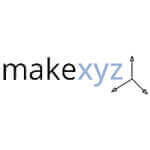 MakeXYZ allows makers to find a local idle 3D printer and print their brilliant designs. It would be a good idea to list your 3D printer on both 3DHubs and MakeXYZ to maximize exposure. MakeXYZ calculates pricing based on the volume of the part file. The materials used for the support structure is not calculated by MakeXYZ. The pricing also does not include machine time or set up fees. Both MakeXYZ and 3DHubs take a whopping 15% commission, but they add it to the price you charge (you don't lose money, the customer pays more).
Fiverr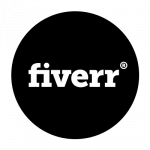 With Fiverr creativity is the only limit to what tasks people can perform for others. For $5 a task, people are willing to perform all sorts of assignments for you. Use Fiverr to share your 3D printer, print stuff for other people and their businesses and possibly even share your 3D modeling skills. Potentially, Fiverr can be used to monetize your 3D printer in all 7 ways listed in this eBook.
The differences between each 3D printing network are size and type of community for makers and sharers, selection of 3D printers, pricing models and the usability of the site. When looking at a 3D printing network these factors will all need to be taken into account.
---
We continue this series – please feel free to give some feedback. If you want to stay informed, please consider adding our newsfeed.
Subscribe to updates from All3DP
You are subscribed to updates from All3DP
Subscribe
You can't subscribe to updates from All3DP. Learn more…