As muggle inventions go, a 3D printer is pretty close to magic. For Harry Potter fans, a list of fantastic 3d printed Harry Potter props and where to find them.
There's going to be a major resurgence of Pottermania next year, with a one-two punch of new material from the quill of J.K. Rowling.
First up is Harry Potter and the Cursed Child, billed as the eighth story in the saga, which can only be seen as a theatre production in London's West End in Summer 2016.
Close on its heels is the film adaptation of Fantastic Beasts and Where to Find Them, the first part of a trilogy released on 18 November 2016 in the United States.
It's going to be a long wait until then, and Potterheads will be desperately needing something other than re-reading every book for the five hundredth time…
So the alternative is doing something creative; it's easy to 3D print to your favorite objects from the films, so you can still get your fix while waiting for those theatre and film tickets.
Although there are many brilliant places online where you can find Harry Potter 3D prints, below are some of our favorites with iconic objects from each film.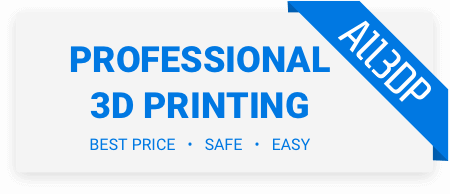 Harry Potter Props to 3D Print #1: 3D Printed Snitch
Recreate the Quidditch World Cup and fly in circles around your friends with this 3D printed snitch. Instructables user Porda shows how to make one of the smallest but most iconic Harry Potter objects!
Harry Potter Props to 3D Print #2: Harry Potter Glasses
Perhaps if Harry had 3D printed glasses then they wouldn't have been so susceptible to a kick in the face. These glasses are easy to print thanks to Thingiverse user Tunell too.
Harry Potter Props to 3D Print #3: 3D Printed Harry Potter Wand
If you really need something to help you read after dark, then this Nite Lite Elderwand is definitely the best way to do it. It´s made by Sriram Karthik Badam.
 Harry Potter Props to 3D Print #4: 3D Printed Fluffy
The very lovable Fluffy is definitely a lot less terrifying when frozen in 3D print. Using the instructions from Thingiverse you have an easy way to create a lovable three-headed dog to guard your own precious stones. It´s made by Perry Engel.
Harry Potter Props to 3D Print #5: 3D Printed Bust of Severus Snape
"Weasley's wand causes devastation with the simplest spells. We'll be sending Potter to the hospital wing in a matchbox." You could buy your own 3D printed bust of Severus Snape to carry around in a match box with you.
Harry Potter Props to 3D Print #6: Take it Away Ernie!
If you fancy recreating your favorite scene from the Prisoner of Azkaban, then having undoubtedly one of the best characters involved is essential. The 3D print is more complex here, but definitely worth it for this finished product!
Harry Potter Props to 3D Print #7: Ministry Approved Course of Defensive Magic
Although you may not have wanted to be associated with the Ministry of Magic in the Order of the Phoenix, these cufflinks from Shapeways could provide a brilliant Christmas gift for anyone who doesn't hold a grudge.
Harry Potter Props to 3D Print #8: 3D Printed Dobby
If you feel you need to keep Dobby in your life forever, then you should consider 3D printing him so even the Avada Kedavra Curse, or a knife, can't hurt him. This print from My Mini Factory looks so realistic. It´s made by Vasilis Katsaros.
Harry Potter Props to 3D Print #9: One Master of Death
Of course, if you're determined to be recognized as a Potterhead then this symbol is the best choice for that! Perhaps you could turn this shape into a necklace to wear forever! This print from Thingiverse works perfectly. It´s made by Guilherme Torelly.
Harry Potter Props to 3D Print #10: Hogwarts 3D Model
One of the most impressive Harry Potter 3D prints out there is this beautiful Hogwarts Castle Lamp. If you're tempted to create one of your own, the STL files are available to download at Pinshape. It´s made by MiniWorld.
Disclaimer:
All3DP GmbH makes 3D printing available to everyone.
If you choose to buy an item through one of All3DP's articles, we do not charge any fee or additional price on top of our partners fulfillment price. We are paid on a commission, which means that we receive a small percentage from our partners.
Also, we are not selling the models. By comparing the prices of our 3D printing services, we simply are pointing you to the lowest 3D printing price available. If you would like to know more, please visit our Terms of Service.
Also, the editorial team of All3DP only conveys models that are under Creative Commons 4.0 Licence. All3DP will never convey STL files which are marked with the non-commercial use licence (CC NC). Also, according to CC BY, we give attribution where needed. If you are the designer of a model and want to be removed from All3DP's price comparison service, please send a mail to contact@all3dp.com.