M3D's new PROMEGA 3D Printer offers two cubic feet of build space, a direct-drive dual-extruder, auto-bed leveling, and more.
When M3D first entered the 3D printing sphere back in 2014, they did so with a big idea packed inside of a small product. The M3D Micro was a tiny and affordable machine that aimed to offer everyday consumers access to this emerging technology.
Since then, the Maryland 3D printer manufacturer has slowly feasted its eyes on bigger and better things. Not long ago, M3D released the M3D Pro, an upgraded iteration of the Micro with a larger build volume and improved print speeds. Now, the company is kicking things up a notch with the new Promega 3D printer.
The latest machine is the most advanced to come from the company, suggesting a shift from the entry-level consumer market to more professional users. With the Promega, M3D is boasting industrial-grade features at an affordable price. Let's take a deeper dive into the features and specs of this intriguing hardware.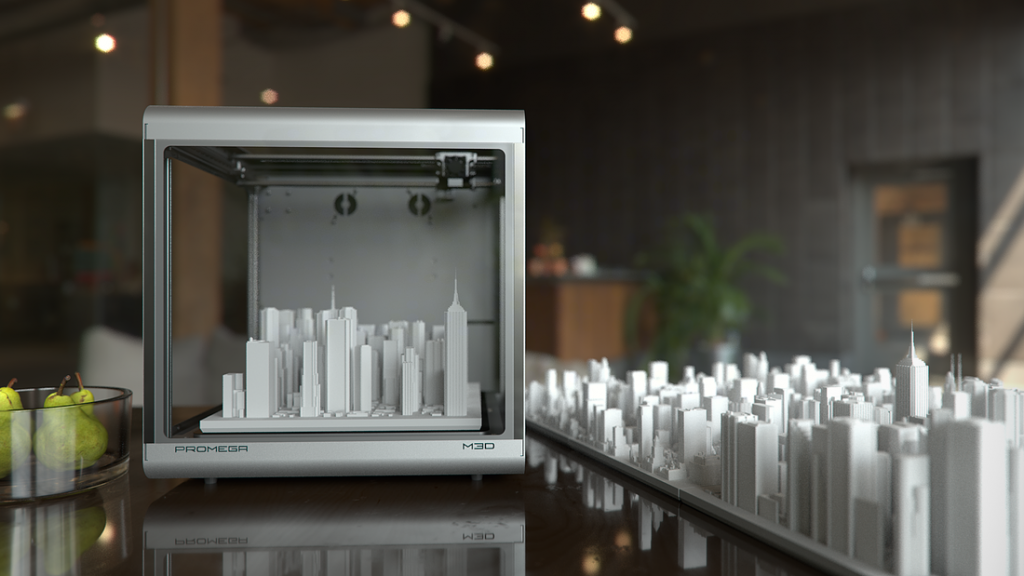 The M3D Promega 3D Printer: Features and Specs
As you can probably infer from the name, the main selling point of the M3D Promega is the 15.3 in³ build volume. The printer itself is fully enclosed and offers a 20-inch all-metal frame. However, while the size is the most noticeable difference from the M3D arsenal, it's far from the only exciting feature.
The Promega has a direct-drive dual extruder, which can either be coupled with M3D's Compound Hotend or dual independent hotends.
Both options come with a PTFE sleeve that can handle temperatures of up to 270 C. This allows users to print with wide range of professional filaments, including PEEK, PC, and also many others.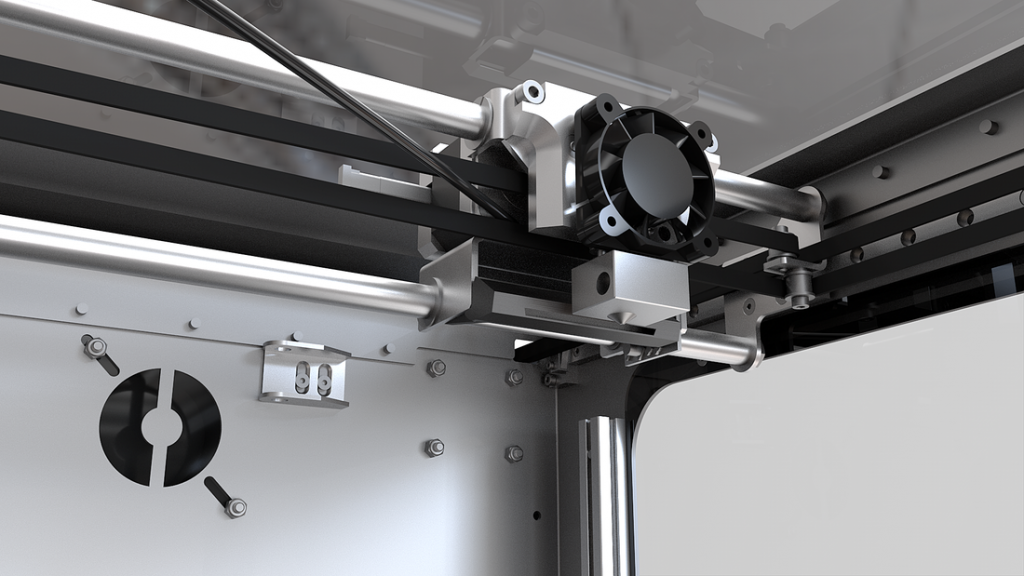 M3D has also developed the patent-pending dual-zone Ecoheat Heated Bed using Flareline technology. This glass bed can be either distribute heat throughout the entire bed for large prints. Additionally, you can just use the inner heating core for smaller prints, effectively reducing energy consumption costs by up to 83 percent.
Promega is capable of printing at a 50 – 750 micron layer resolution and operates at a print speed of 45 – 60 mm/s. It also includes a 32-bit processor, Nema 17 motors, CoreXY motion system, and auto-bed leveling via an infrared level sensor.
And the cherry on top is that the software, electronics, and firmware for the M3D Promega are all open source. This gives more advanced users and makers the ability to tinker and integrate their own plugins.
The M3D Promega is currently available for pre-order through the crowdfunding platform FitForLaunch. Once released, the retail price will be set at $3,500. However, you can nab the printer now for around $1,820 through the FitForLaunch campaign.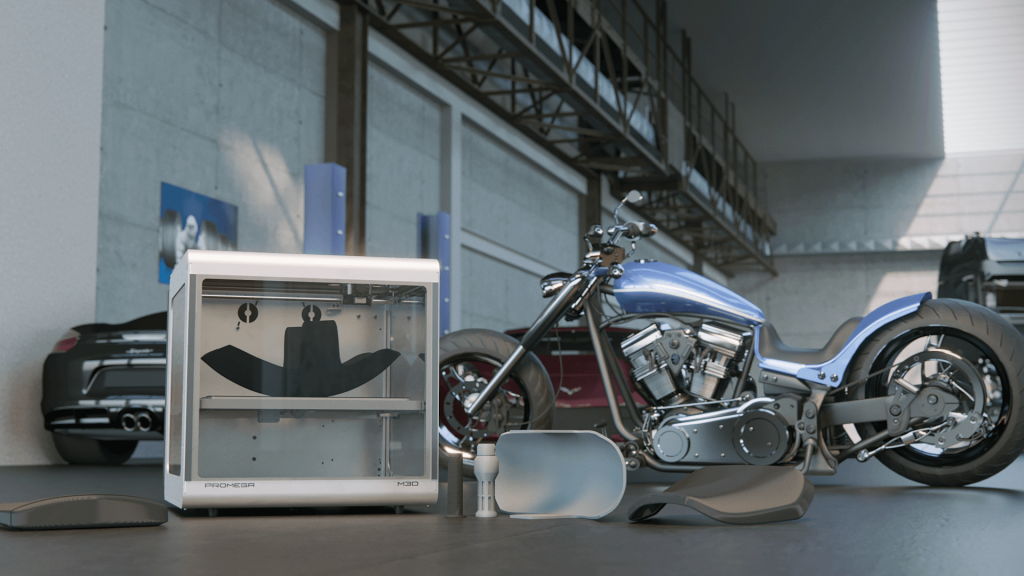 License: The text of "M3D Promega 3D Printer: Review The Facts Here!" by All3DP is licensed under a Creative Commons Attribution 4.0 International License.
Subscribe to updates from All3DP
You are subscribed to updates from All3DP
Subscribe
You can't subscribe to updates from All3DP. Learn more…