Clever dad transforms his daughter's Little Tike Cozy Coupe toy car into a custom ride using Arduino, 3D printing, and an imaginative spark.
If you're a parent to a young toddler, then you're probably familiar with the Little Tike Cozy Coupe toy car.
Professional Dad Brent Chapman noticed that this children's playtime staple is made from soft hollow plastic (LPDE). That, he reckons, makes it a blank canvas for tinkering and customization.
In other words, a golden opportunity to 'Pimp My Ride'.
As Chapman explains, "While the car comes with some entertainment options, such as a squeaker in the horn, I think that my 'client' deserves something a little more realistic and, of course, high-tech."
With an Arduino Uno and an Adafruit Wave Shield, Chapman added a sound system and even a push-to-start ignition. Plus, he 3D printed a new cover to make sure all the modifications were safely sealed away from little hands.
In her retrofitted car, his daughter can now push a button to choose a preferred song while "cruising" along.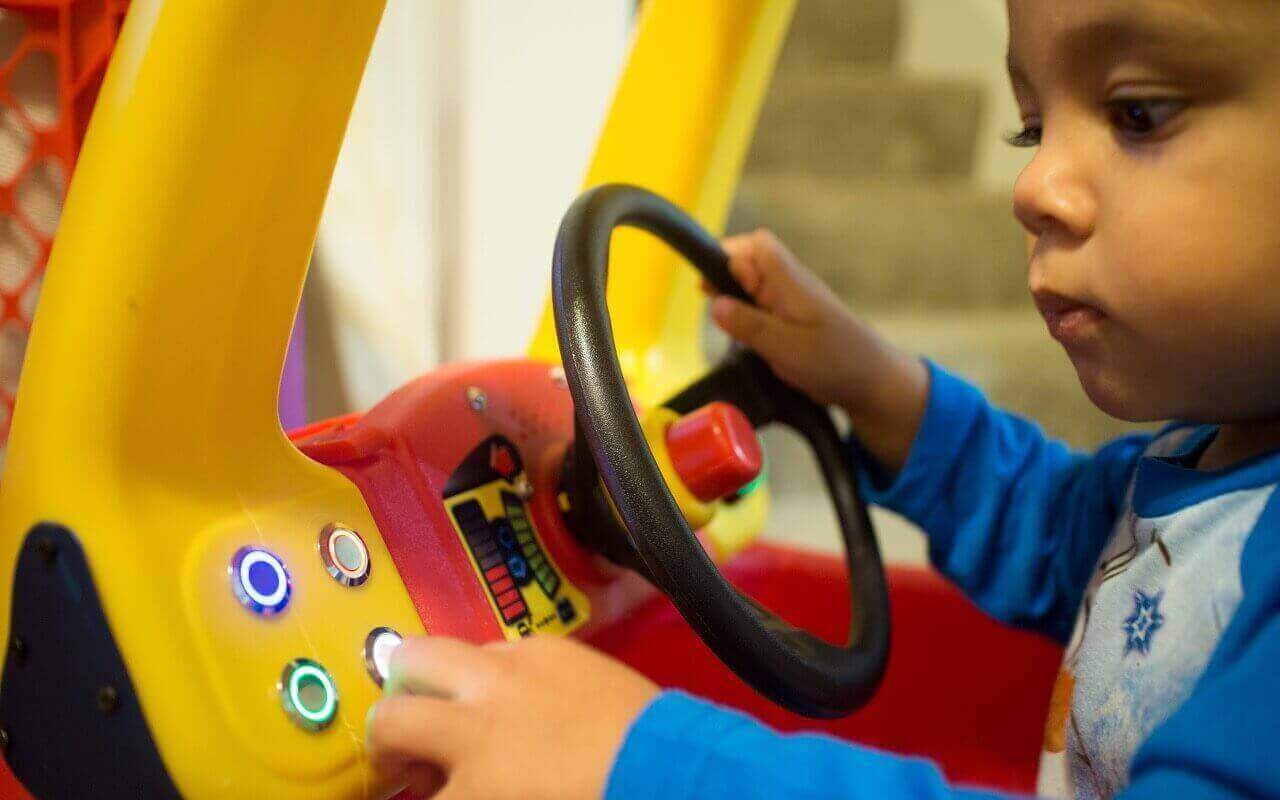 Little Tike Cozy Coupe Gets Fantastic Upgrades
On his website, Chapman describes the changes he made and how his daughter tested the car. She's a bit reluctant at first, until the Mickey Mouse Clubhouse's "Hot Dog Dance" tune comes on. Unsurprisingly, she can't resist and begins to dance along.
Chapman says the project isn't particularly difficult but does take some time to set up. The main idea is to create a media controller that can play different sounds.
To do this, Chapman replaced the toy key with a giant button. Then, he added an arcade button and four smaller pushbuttons from Adafruit.
In order to play music, Chapman used an Arduino Uno and a Wave Shield. "The shield is an affordable addition to the Arduino Uno microcontroller that allows it to play uncompressed audio files of any length," he says.
Chapman also added a speaker and stereo jack he had on hand. Then, he used a soldering iron to make the speaker rig. He says that you can use a USB charging pack for power too.
However, at this point, the body of the car was fairly altered due to all the add-ons. So Chapman used his 3D printer to create a replacement cover for safety.
This little car was always a winner. But from the looks of it, Chapman certainly made it even better.
If you're feeling confident in your skills and also want to jazz up your kid's Little Tike Cozy Coupe, follow Chapman's detailed instructions on his site.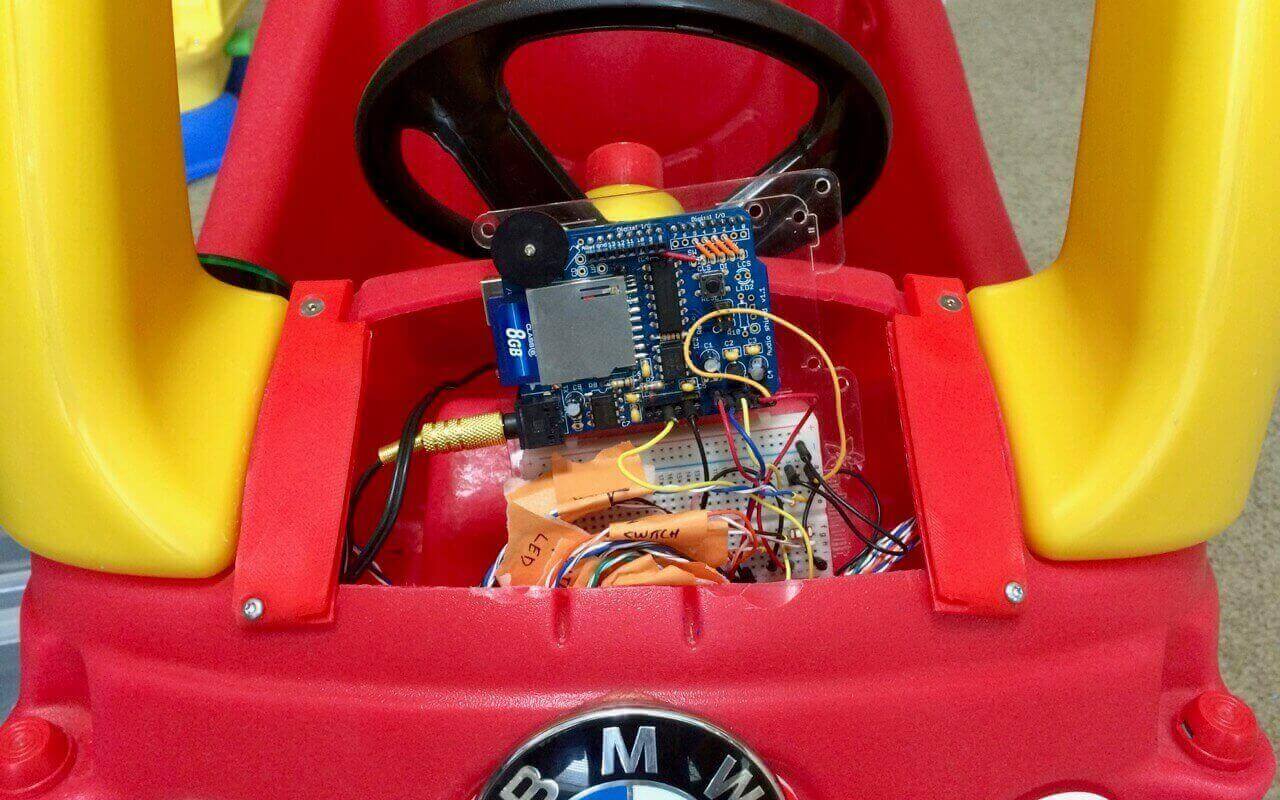 License: The text of "Little Tike Cozy Coupe Customized with Arduino & 3D Printing" by All3DP is licensed under a Creative Commons Attribution 4.0 International License.
Subscribe to updates from All3DP
You are subscribed to updates from All3DP
Subscribe
You can't subscribe to updates from All3DP. Learn more…