Make Magazine's wonky definition of appropriate dress codes for women inspired SexyCyborg to make this LCD shutter top.
Maker SexyCyborg is a self-proclaimed fan of Make Magazine. However, she's not impressed by their ambiguous dress code for women. As she points out: "In the print edition — they have not shown a female midriff in eight years."
SexyCyborg reckons that the magazine is refusing to discuss their editorial guidelines. This makes it difficult for women working in Wearables, Cosplay and Fashion Tech to have their work noticed.
To try and raise awareness about this problem, SexyCyborg took an interesting approach. She decided to show them "just how inappropriate a creative Maker girl could be if she set her mind to it."
Her idea involved building an LCD shutter top with 3D printed cases. At the press of a button, the LCD glass can go from sheer black to transparent. She then wore the top to Fashion Night at the Shenzhen Maker Faire.
Watch the video below to SexyCyborg's build process, or skip to 14:45 to see the top in action.
Inspiration behind the LCD Shutter Top
SexyCyborg explains: "Boys are disruptive with their tech skills all the time, it stands to reason girls would be as well — with the issues that are important to us."
She decided to come up with something involving modesty that could be electronically variable. First, she researched how women covered themselves in ancient Chinese history, but none of these ideas seemed applicable in the modern day.
Instead, inspiration came from Sophi Kravitz's Hackaday page. The engineer had been working with LCD Shutter glass which SexyCyborg realized was perfect for her project.
She used a Flashforge Creator Pro 3D printer to print the cases of the LCD top. To ensure the print was strong enough to allow for movement, she used ABS and 50% infill. You can find the files for her print on Thingiverse.
SexyCyborg added: "While there are still some serious issues with sexism in China, and probably in tech here as well *my personal experience* has been incredibly positive."
You can find a full description of how the shutter top was made on Imgur.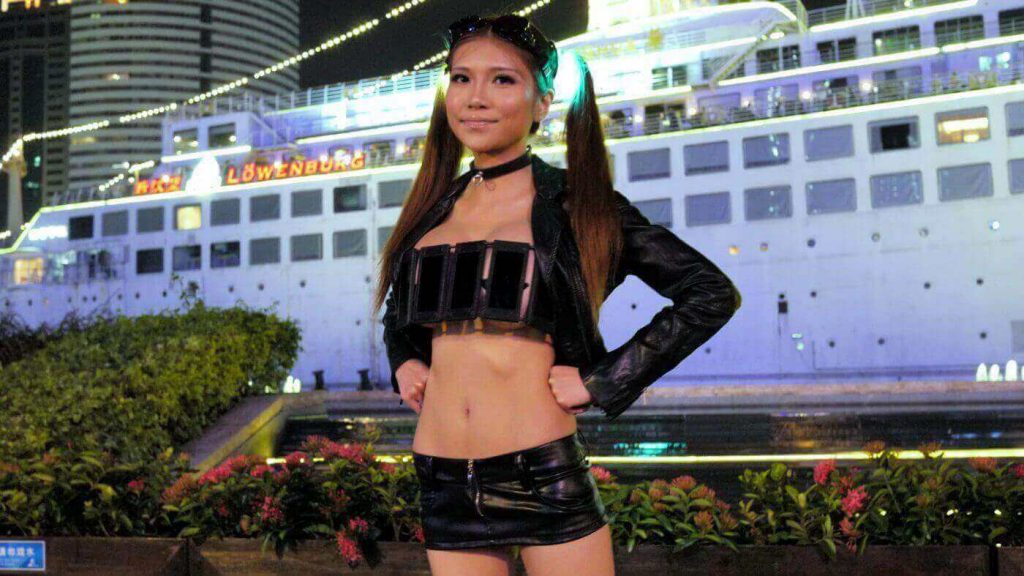 License: The text of "SexyCyborg Confronts Maker Sexism with LCD Shutter Top" by All3DP is licensed under a Creative Commons Attribution 4.0 International License.
Subscribe to updates from All3DP
You are subscribed to updates from All3DP
Subscribe
You can't subscribe to updates from All3DP. Learn more…