All3DP talks to Kodama CEO Michael Husmann about the new Obsidian 3D printer, currently live on Kickstarter.
Last year, the San Francisco company Kodama launched the Trinus 3D printer on Kickstarter. Although many 3D printing-related crowdfunding campaigns never quite meet the high expectations, this particular project managed to surpass its own.
Read more: Trinus 3D Printer: Interview with Designer Bojan Smiljanic
The Trinus 3D printer brought the price of professional-grade 3D printing below the $500 mark. Now, Kodama is looking to recreate its past success with the Obsidian, a new $99 3D printer that is currently live on Kickstarter.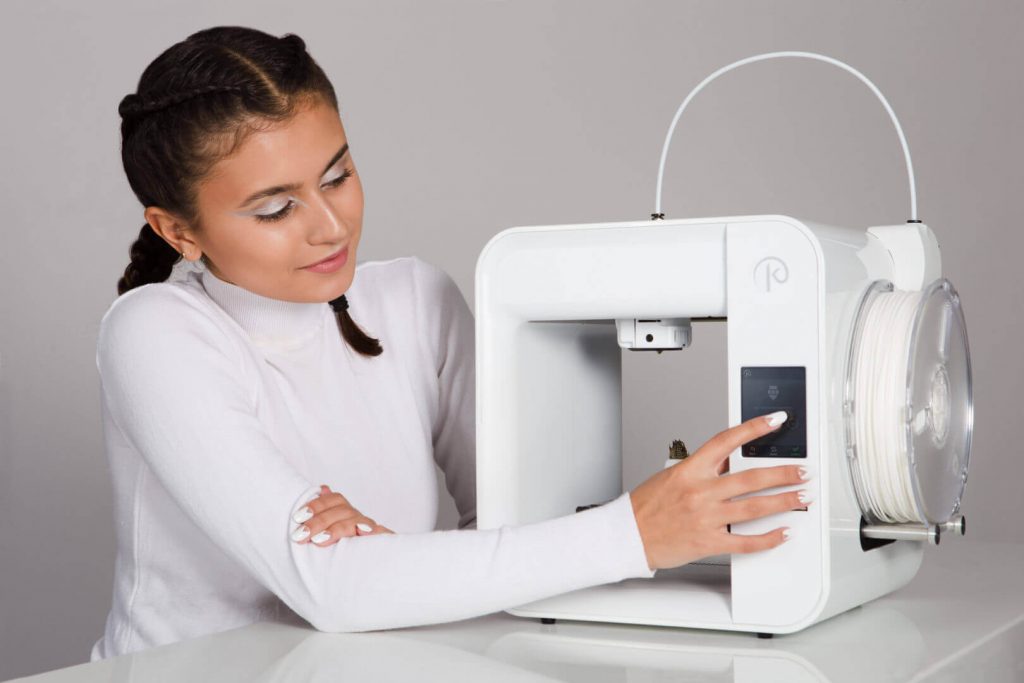 The Obsidian: Quality 3D Printing at an Affordable Price
While it's usually wise to approach most crowdfunding campaigns with caution, Kodama's past success is enough to get us hyped about the Obsidian. This machine is a FDM QuadRap style 3D printer. According to the company, the aim of their new printer is "to deliver $1000 print quality at a $99 price tag."
From the details shared thus far, the Obsidian seems to be a remarkable machine for an unbelievably low price. All printers will include a built-in spool holder, a quick release nozzle, as well as a magnetic detachable print bed. There's also a Plus and Deluxe version available, which will offer more features for a slightly higher price.
Both upper-tier printer models will provide power outage recovery and touchscreen control. The Deluxe version, which is priced at $249 on Kickstarter, includes an Android-powered smart screen, a camera for time-lapses or live streaming, remote printer control, and a heated bed.
The printer will offer a build volume of 120 x 120 x 120 mm, 50 micron resolution, and a maximum extruder temperature of 250°C. It is available in either white or black.
The Obsidian has had an extremely successful crowdfunding campaign so far, meeting its goal of $100,000 after just three minutes. At the time this article was written, Kodama has raised nearly $700,000 with 24 days still to go.
Prior to becoming the CEO and founder of Kodama, Michael Husmann was a project manager at Apple, and the simplicity and functionality of the Obsidian seems to be inspired by his time with the pioneering tech giant.
All3DP recently spoke with Husmann about the Obsidian 3D printer, how it will change the 3D printing market, the inspiration from his time at Apple, and more.
All3DP: Where did the idea for the Obsidian 3D printer come from?
Michael Husmann: We felt that most 3D printers aimed at casual consumers were missing the point, so much so that some industry experts were already calling 3D printing 'The Revolution That Wasn't.' We looked at all the most popular 3D printers out there and set out to do things the right way: a 3D printer that excites, delights, and produces quality prints at an affordable price point.
How does this printer differ from the Trinius?
Trinus is an easy to assemble versatile 3D printer that can turn into a laser engraver and soon a CNC mill, but that's the point. You have to assemble it and it's more popular with hobbyists who know what they're doing and what they want in a 3D printer. It's easy to build and use, but we needed to take it one step further. Obsidian is plug and play, plug and print even. We had a UX with experience working for a major automobile manufacturer design our UI/UX for maximum ease of use to the point that the printer itself can guide a novice. We want 3D printers to be Apple-easy and Obsidian gets us closer to that.
What sets the Obsidian apart from other low-cost desktop 3D printers?
Other low-cost desktop 3D printer either require complex assembly or don't have the print quality of higher-end multi hundred dollar machines. They also aren't exciting to look at. We designed Obsidian to be interesting to look at, so that when people walk into a room with an Obsidian in it they ask 'what's that?' and start a conversation.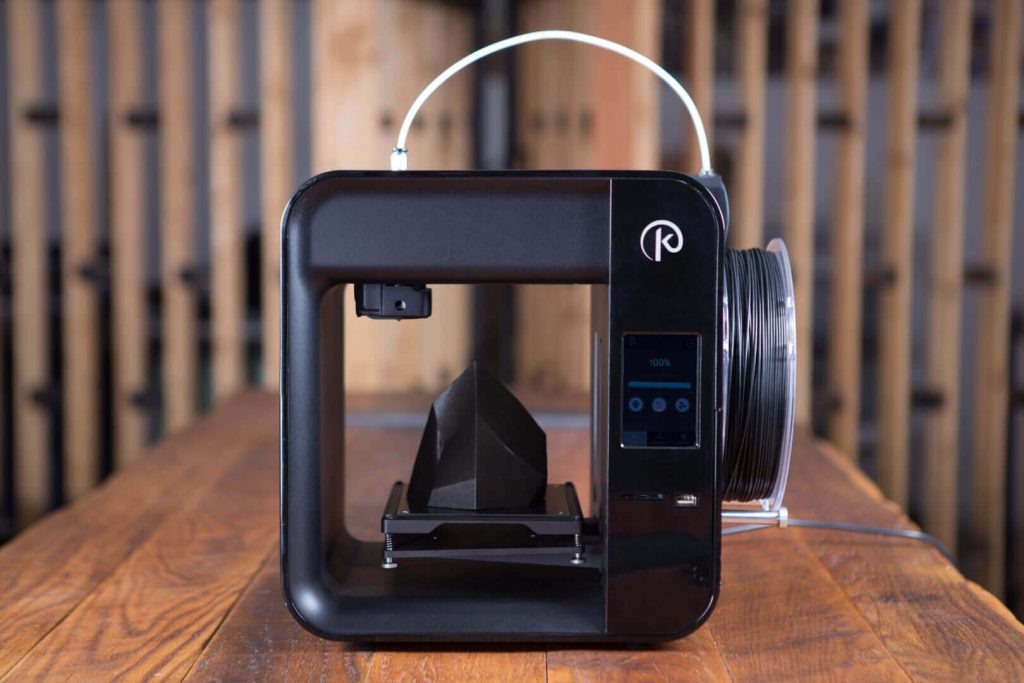 The Obsidian Deluxe package seems to have a ton of interesting features. Can you talk about these features and also touch on how you were able to implement them while still keeping the price low?
With a lot of time, research, and energy you can build your own 3D printer with these features for around that price, without economies of scale. It wont look as good as ours and may not print as well and you'll spend hours installing firmware and messing with software but it's doable. The point is that people are accepting what the big players tell them about compromising between price and quality. We're raising the bar and lowering the price.
We're a lean team with little overhead, we've been through a campaign like this before and already have relationships with manufacturers and logistics partners, so we're ready to go bigger now after our first experience. With Trinus we offer more than just the printer, we offer accessories and filament and people who have a good experience with our printer tend to come back for upgrades. We will do the same with Obsidian.
How has your experience working at Apple inspired the design and functionality of the Obsidian?
Working for 5 years in an environment that doesn't allow "it's good enough" but rather has a more perfectionist mentality has a profound effect on someone.
Even after leaving Apple those things anchor in your DNA and stick.
Using and helping to launch and support Apple products on a daily basis for many years also makes you want to make something people admire, appreciate and value.
Everyone knows the feeling of holding a well designed product in their hands and just thinking "wow, thats just beautiful well made with impeccable attention to detail"!
You see it in almost every Apple product, you see it in premium cars and other goods, but as of now I haven't seen or felt the same way about 3D printers!
I wanted to change that and I think Kodama is on the verge of that. Even now – I think every morning when I wake up and look at the white Obsidian prototype in my living room: "wow – that machine is just beautiful!"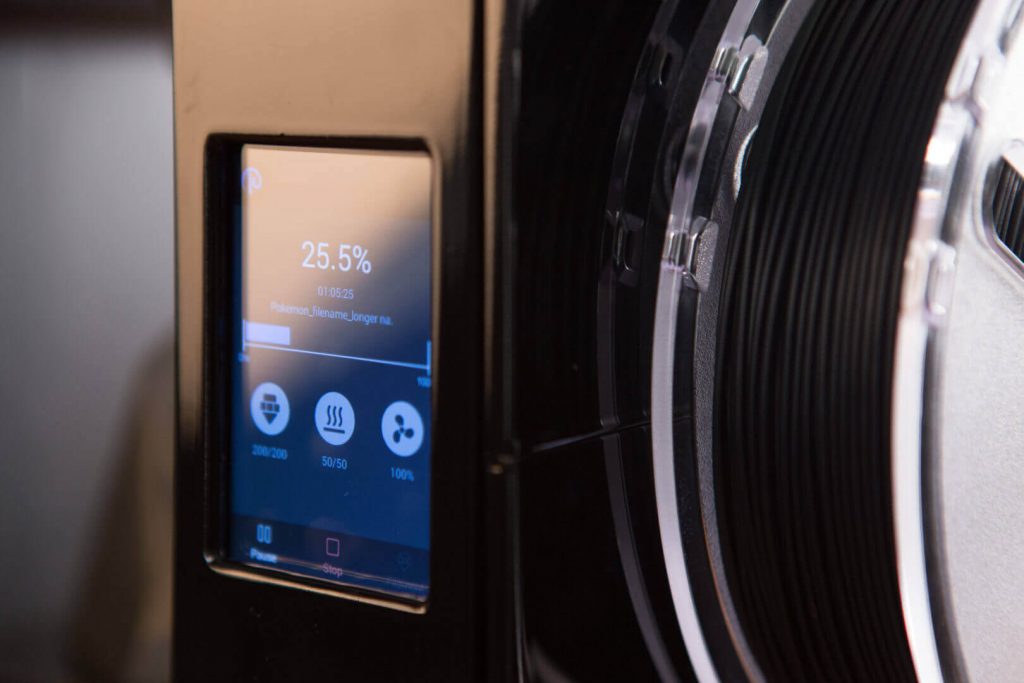 What is the overall hope for the Obsidian 3D printer?
We want 3D printers to be more than just tools for printing action figures and fidget spinners; we want to do social good. My aim is to help and work with organizations like E-NABLE and others to make a difference with this technology. We are also keen on working closely with Reflow (which we also supported last year during their KS campaign) – but in order to help others we need to help ourselves first and become a stable organization and get out of the startup/hustle grind.
The Obsidian is a good start and will change the industry by giving consumers an alternative to cheap, flimsy kits or overpriced plug & play machines. We're here to disrupt the market and make other 3D printing companies step their game up.
What sort of impact do you think a low-cost and easy-to-use printer like the Obsidian has on the 3D printing market?
We're soon approaching a world where think of something they need and ponder whether to order it online or just print it, but that's thinking very long term. To get there you need a critical mass of people using 3D printers. In the present, we think our printer will be more appealing to people than others on the market. We're seeing a huge surge of interest in 3D printing from Brazil, Russia, India, and other developing economies, and our machine is just a tad bit more within reach to middle and high middle income earners in those countries than previous contenders. This means more makers, more people tinkering and coming up with ideas and more innovation.
What do you foresee in the future for Kodama as a company?
As for the future of Kodama…right now we are about to launch a CNC milling accessory head for Trinus. One that can affordably engrave more than just wood and plastic. We're coming out with a 3D pen later this year and next year a larger print volume machine. We foresee a future where instead of asking 'which 3D printer should I buy' they ask 'which Kodama 3d printer should I buy?'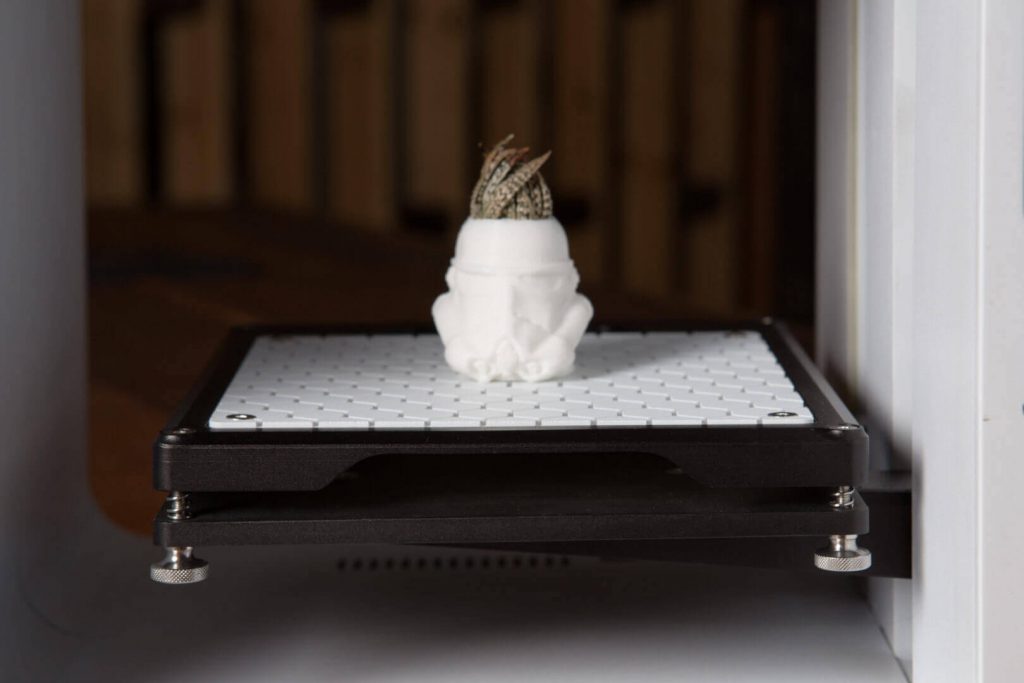 License: The text of "Kodama CEO Talks About New Obsidian 3D Printer" by All3DP is licensed under a Creative Commons Attribution 4.0 International License.
Subscribe to updates from All3DP
You are subscribed to updates from All3DP
Subscribe
You can't subscribe to updates from All3DP. Learn more…