The Slovakian design company Kinazo Design creates 3D printed electrically-powered mountain bike with the help of Volkswagen Slovakia.
The Slovakian design firm Kinazo Design recently unveiled an electrically powered mountain bike that is made with metal 3D printed parts. The bicycle was built in collaboration with Volkswagen Slovakia, which supplied the company with industrial-grade 3D printing technology. Priced at a whopping €20,000, this sleek set of wheel can be tailor-made to suit the physical dimensions and needs for each rider.
With 3D printing, Kinazo Design was able to produce the aluminum bike frame without needing to weld the components together. It also allows for each bike to be completely unique from the rest of the pack. The electric bike weighs about 20 kilograms, including the engine and battery pack.
Made from aluminum, this 3D printed two-wheeler is designed for racers and cyclists looking to ride in mountainous conditions. Despite the insanely high price tag, the design firm expects to sell about a hundred over the next year. According to Patrik Paul, legal representative of Kinazo Design, they expect the cost of the bike to go down as 3D printing technology becomes more affordable.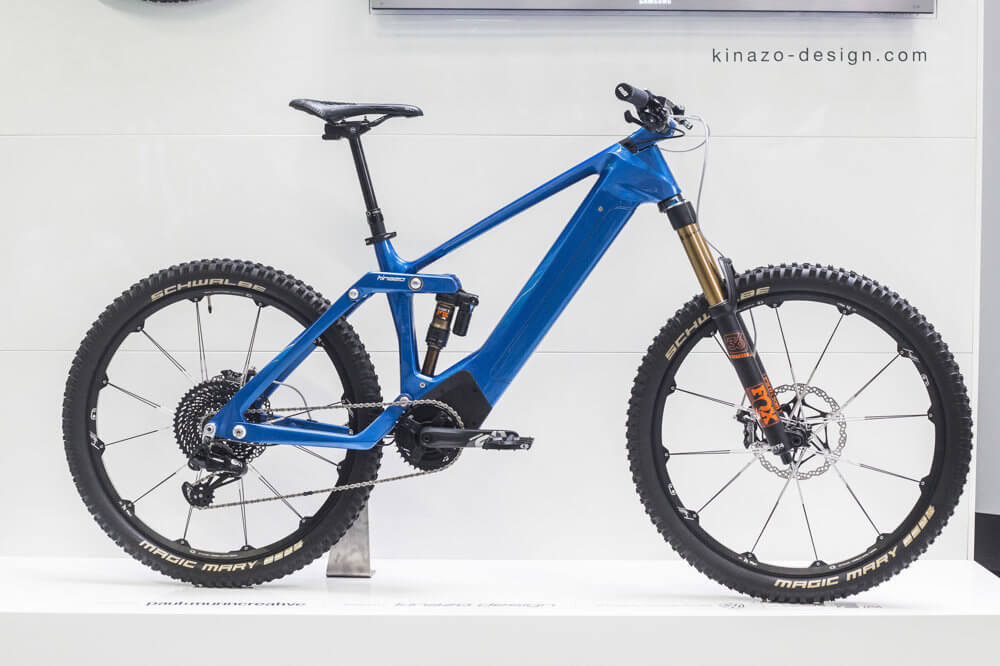 Volkswagen Helps Kinazo Design 3D Print an Electric Mountain Bike
Coincidentally, this mountain bike, which costs as much as a new car, was manufactured in collaboration with the automotive giant Volkswagen.
Kinazo Design is creating components for the bike in the local Volkswagen plant, which is located in Bratislava. The automotive plant is equipped with industrial 3D printing technology that is capable of printing metal parts at up to 80 x 40 x 50 centimeters. With it, the design team was able to conceptualize their bicycle with ease.
"Thanks to the innovative possibilities of 3D printing, with the use of globally the biggest 3D printer, we produce for sectors all over the world: prototypes, small series, components, as well as tools and appliances," said Jens Kellerbach, board member for Volkswagen Slovakia finances.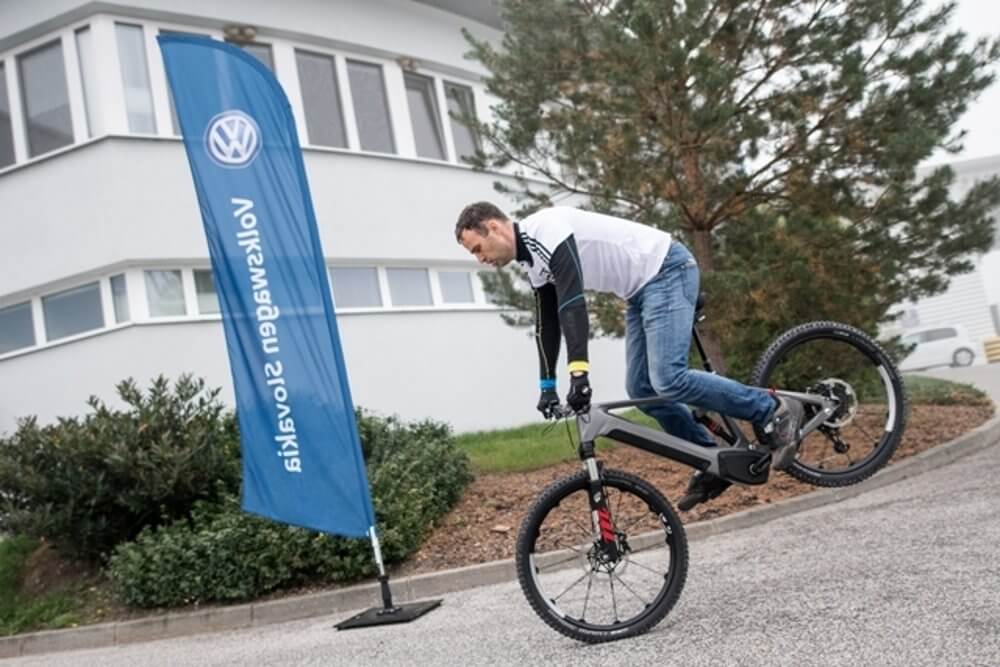 The design firm will allow their customers to personalize the mountain bike to fit their needs, a task that could only be easily achieved with 3D printing technology. It also helps the team optimize the active weight, geometry, and other technical parameters while lowering production time and cost.
Now, there's no denying that the €20,000 price tag will deter some from getting their feet on the pedals of this electrically-powered mountain bike. But, if you look beyond the exuberant cost, you'll see the benefits of using 3D printing for bicycle production, which will only amplify as the technology becomes more affordable and accessible.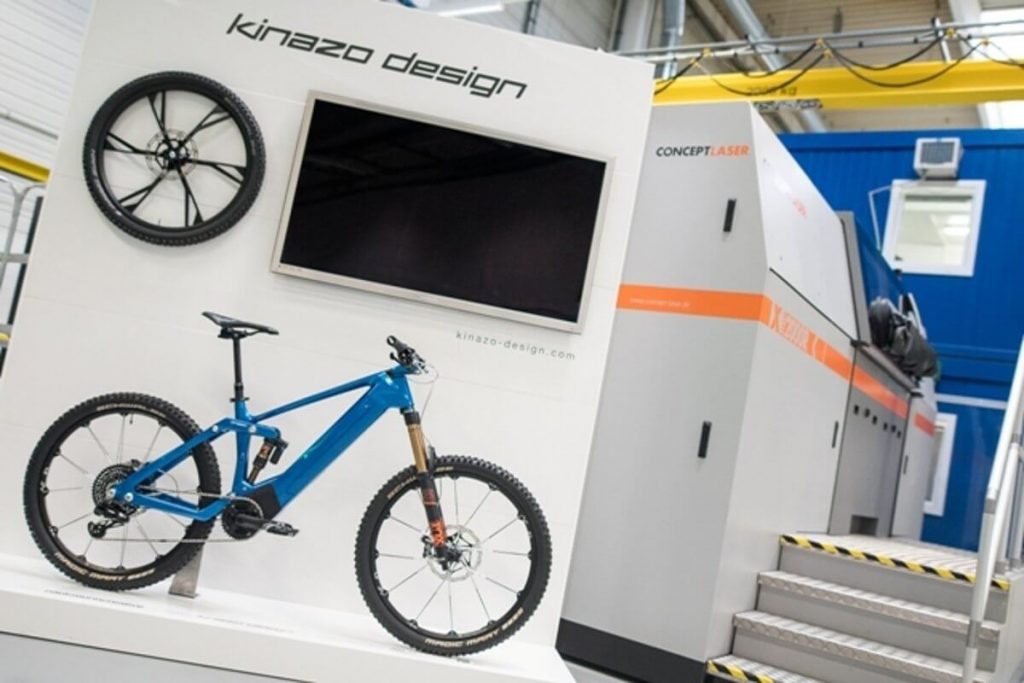 Source: Kinazo Design/The Slovak Spectator 
License: The text of "Kinazo Design and Volkswagen Collaborate on 3D Printed Electric Mountain Bike" by All3DP is licensed under a Creative Commons Attribution 4.0 International License.
Subscribe to updates from All3DP
You are subscribed to updates from All3DP
Subscribe
You can't subscribe to updates from All3DP. Learn more…