All3DP talks to Cubibot CEO Aria Noorazar about their compact, affordable, and feature-filled Cubibot 3D printer, now live on Kickstarter. 
With the desktop 3D printer market bursting at the seams with a constant onslaught of new hardware, the sector has essentially been segmented into two halves: budget and pro-sumer products. Now, it's quite easy to find a capable printer for under $500, but what you gain in price you oftentimes lose in features, customer support, and printer quality. However, a new consumer 3D printer manufacturer that has emerged on Kickstarter, called Cubibot, is aiming to offer a compact and affordable printer that is packed with high-end features.
Related: 14 Kickstarter 3D Printer Projects Live Right Now
The Cubibot boasts some impressive features for a printer that will retail at $500 ($249 on Kickstarter). This tiny printer will include an automated self-leveling build platform, filtered ventilation system, heated print bed, a high temperature nozzle for advanced materials, and more. Those looking for a cheaper and less advanced machine can opt for the CubiOne, which is priced at $250 retail ($150 via Kickstarter) and offers the same 5 x 5 x 5 inch build volume as the Cubibot.
To learn more about these impressive little beasts, we talked to Aria Noorazar, the CEO of Cubibot, about the development of their printer and taking on the consumer market.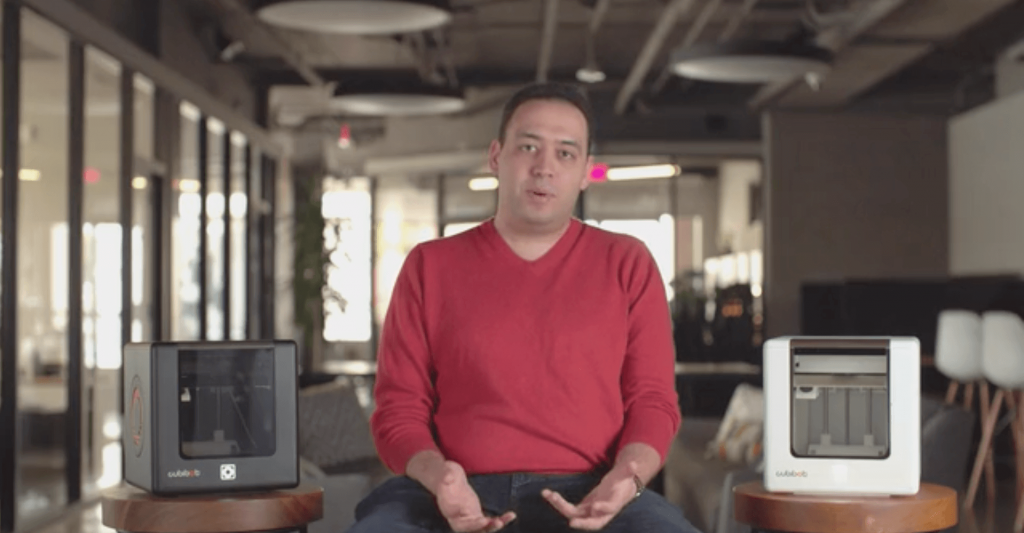 Cubibot: What's This Compact 3D Printer All About?
In a market where consumer 3D printers are getting cheaper and cheaper, Cubibot is searching for its place without foregoing the features that you'd find on a more professionally-minded machine. Still, with a compact and plug-and-play style, this little printer looks to compete directly with the likes of M3D and Monoprice. According to Aria Noorazar, the CEO of Cubibot, they decided to develop the printer in order to satisfy the average consumer.
"We used to develop for others and used 3D printers; during the process we realized the benefit 3D printers could offer to consumers. When we conducted researched, there was no affordable and full featured 3D printer on the market for the general consumer. So, that is why we decided to create Cubibot," he said. 
The printer will also be equipped with filament that is specially designed for the Cubibot, called the CubiSpool. The company is producing a wide range of materials, including ABS, PLA, Nylon, Cubi-Poly, as well as special PLAs like Wood and Carbon Fiber. The CubiSpool is able to lock right into the side of the printer, keeping the clean and compact design in tact. However, the Cubibot team states that third party filaments can also be utilized, though they recommend using their own.
"The reason behind CubiSpool is that Cubibot can print with the spool inside itself and unlike many other printers you wont have to put anything outside Cubibot. Also, we have spent years optimizing our hardware, software with the material printing and the material will be developed using data from our research over the past three years. Having said all that, our users can still use 3rd party material setup outside of Cubibot," Noorazar said. 
Finally, the Cubibot team claims that their 3D printer will be compatible with cloud software, enabling users to print and monitor remotely. The Cubibot smartphone app will also allow users to add, delete, and re-orient 3D models before sending them off to be printed.
"Because we would like to see everybody to be able to use this great technology. Our printers can be great educational tools for everyone and it can also fuel innovation for the future generations. Being able to turn your ideas into reality, it is extremely exciting and educating!"

The Kickstarter Conundrum: Is Cubibot Worth Backing?
Although many eager 3D printing enthusiasts have been let down by failed Kickstarter projects in the past, Noorazar argues that Cubibot is much more prepared to deliver their product.
"We think backers should closely evaluate the project they are backing. Some of the projects that failed, clearly did not even have a fully functional prototype! Not only do we have over 25 prototypes, currently we have fully functional pre-production prototypes. and we have been invited by many accredited academic institutions and other professional companies to demo Cubibot and talk about its design and development,"  he said. 
In fact, during the IDTechEx conference in Berlin, All3DP came across the Cubibot team, which was displaying a functional prototype of their 3D printer. The printer seemed well developed and easy to use, while the print quality was quite good (considering the price point and that it came from a prototypical machine). While we can't attest that the company will match this success in mass production, it's certainly nice to know that actual development was taking place before it became a Kickstarter project.
Thus far, the crowdfunding campaign has far surpassed the original goal of $50,000, currently sitting at over $600,000. Although there's only a few days left before the Kickstarter campaign wraps up, the Cubibot team will also continue taking pre-orders on Indiegogo in-demand, as well as on Amazon shortly after that. While every crowdfunding investment is risky in some way or another, Cubibot seems to have a viable product on their hands. If this compact machine truly offers everything it claims, then backers may find themselves with a big reward for an extremely low investment. 
"Our philosophy is on low profit margin and high volumes. We know we are one of the best 3D printers in the market so we are confident we will sell high volumes," Noorazar concludes.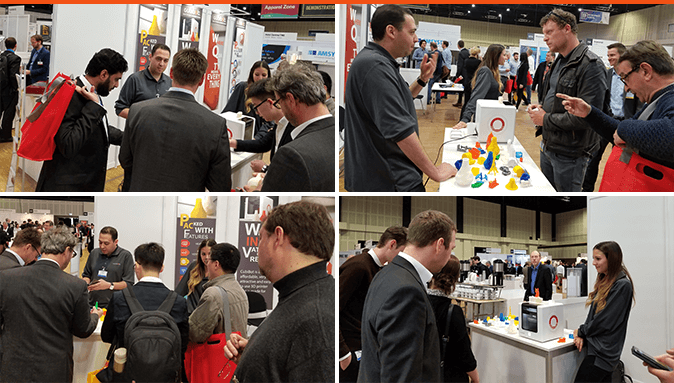 License: The text of "Interview With Cubibot: A Small-Sized 3D Printer With Big Aspirations" by All3DP is licensed under a Creative Commons Attribution 4.0 International License.
Subscribe to updates from All3DP
You are subscribed to updates from All3DP
Subscribe
You can't subscribe to updates from All3DP. Learn more…