Hyperflesh founder and creator Landon Meier uses Lulzbot 3D printing to speed up the process of developing giant hyperrealistic masks.
Back in 2009, a YouTube video starring a family clad in gigantic life-like baby masks walking down a New York City street went viral. Landon Meier, the man behind the visual creation, is still reaping the benefits to this very day.
Meier is president and creator of Hyperflesh, a company which develops "disturbingly realistic masks that will terrify, confuse and excite the masses." When he first started developing these masks, he was restricted to traditional crafting methods.
However, Meier now uses 3D printing to help him develop the mask molds. The technology allows him to create his frighteningly life-like masks in a shorter amount of time. He then has more time to focus on what to develop next by deciding "who" will be fun to "wear". In addition to saving himself time, 3D printing technology also helps Meier saves money on material costs.
Meier Creates Realistic Masks with 3D Printing
To create these hyperrealistic masks, Meier uses a special computer sculpting program and a Lulzbot 3D printer. He initially began experimenting with 3D printing technology to see if he could transition away from traditional sculpting methods. The results of his experimentation were promising, and now Meier fully integrated 3D printing into his process.
After the intricate 3D modeling process is finished, Meier brings his Hyperflesh creations to life. After running his models through Cura LulzBot Edition slicing software, the mask molds are printed on a LulzBot TAZ 3D Printer.
For the negative molds of his masks, Meier uses nGen and PolyLite PLA filaments. Meier explains: "There's a bit of a learning curve finding the right filament and settings for the job, but that's to be expected with such a versatile machine."
Each mold takes around 60 hours to print. After printing is complete, Meier casts the silicon mask directly into the 3D printed mold. Although the mold takes a while to print, a huge number of masks can be made using a single print. Finally, Meier adds the flourishing touches such as paint and hair.
Thus far, Meier has created a wide range of celebrity masks, from NFL quarterback Tom Brady to Donald Trump. The cost of his creations start at around $4,500. Check out the Hyperflesh website to find out more about how these incredibly realistic disguises are made.
Source: Lulzbot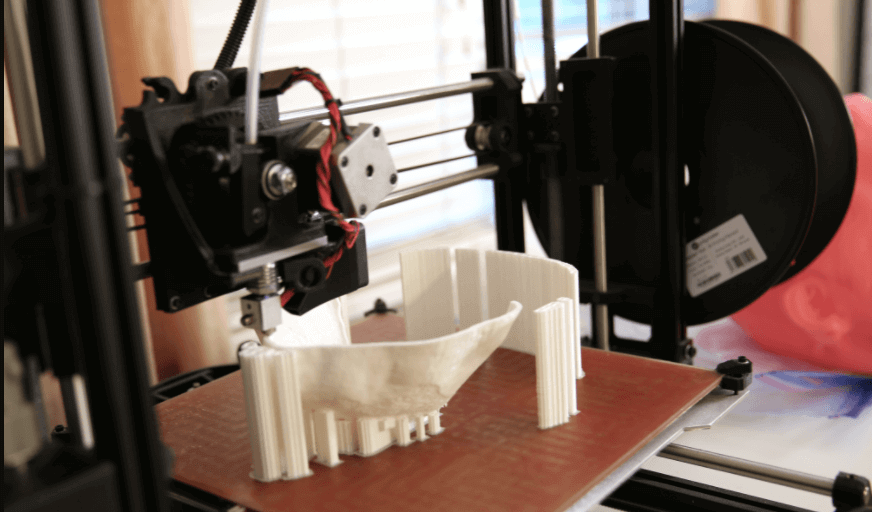 License: The text of "Hyperflesh 3D Prints Molds to Create "Disturbingly Realistic" Masks" by All3DP is licensed under a Creative Commons Attribution 4.0 International License.
Subscribe to updates from All3DP
You are subscribed to updates from All3DP
Subscribe
You can't subscribe to updates from All3DP. Learn more…