If you want great looking macro shots, you need a proper macro LED light. Thanks to 3D printing, you can bring the cost down drastically. 
Today, we're paying attention to the tiniest little details. If you're doing macro photography, it's all about the lighting. The closer you get to your subject, the more shadow do you and your camera and lens cast. Having to creep in on the things you want to take a picture of doesn't give you an alternative to using artificial lighting in many cases. You're causing a solar eclipse for tiny bugs, so you are their god who will come with lighting.
Macro LED Lights, 3D printing style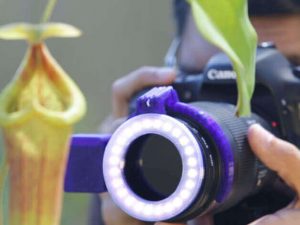 A good way to bring light to macro photography are DIY 3D printed LED ring lights – at a fraction of the cost of extremely expensive macro flashes. Granted, you'll gain in sharpness and overall image quality if you can afford to use a real flash. But the models below $200 all are just fancy macro LED lights anyway. So why bother buying when you can make your own, with custom controls, color options, and all the fun of making your own gear? It involves 3D printing and a little bit of soldering. Additional value: Ring lights produce stunning images when shooting movies also, so they're worth having.)
The most versatile project for a 3D printed Camera LED ring comes from the nerdy guys and gals at Adafruit Industries. The tutorial is very short, what you need is an LED light ring and a microcontroller, batteries and switches. You can build this highly customizable ring light for about $40, and its features include blinking modes, adjustable brightness and custom color patterns. A colorful alternative to the usual white photography lighting, unusual and promoting creative photography.
Inspired by the Adafruit model, the Macro LED Ring for Canon MP-E 65 is worth a look, too. If you own the MP-E65, you already spent a lot on this magnifier lens. I know it produces great images. But a little bit of light might just perfect them.
Resizable 3D Models Fit Many Cameras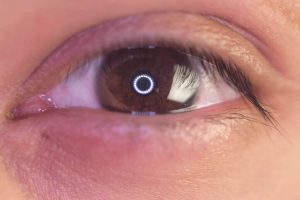 But why are ring lights admired so much in photography? First of all, a ring of light provides a "shadow-less" light, distributed very evenly. The reflection of a ring of light in the eye of your model is the icing on the cake and produces stunning images.
If you don't need such a versatile solution, there are plenty of other ring lights you can try. This ring light with integrated battery housing is originally intended to be used with a Panasonic HDC-SD 909, but it can be scaled to fit other cameras. Like with many 3D models, it was made for size with a specific use in mind. Adapting it to your needs doesn't involve much work other than scaling it and maybe doing a few test prints. The same is true for the 82mm Canon LED ring. Made for the two Canon 16-35mm L lenses, it should be scalable for other models also.
More Macro LED light solutions for your DSLR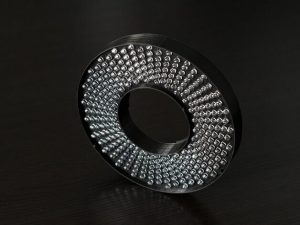 A rather basic 3D printed ring light with customizable lens adapter up to about 65mm would be your best guess if you want to use the ring light on different-sized lenses, as you could just change the adapter for each lens.
Another ring light made with 12v LED PVC strips works well with smaller 3D printers. The design is modular, and it prints in three pieces if needed. Also, maybe you've got some of these LED strips at home already?
This ring light with 1/4-inch mount is meant to be used off camera so that it can be mounted on a stand or rigged. This could come handy especially for filmmakers.
For all the people out there who love to overdo things, I'd say a 300 LED ring light sounds just right. For full effect, only use high-power LEDs. And insure your actors for loss of eyesight, just in case.
License: The text of "How To Make A Macro LED Light" by All3DP is licensed under a Creative Commons Attribution 4.0 International License.
Subscribe to updates from All3DP
You are subscribed to updates from All3DP
Subscribe
You can't subscribe to updates from All3DP. Learn more…