Researchers at Wyss Institute combine 3D printing of stretchable inks with electronic components to make wearables more flexible.
The process of creating wearable electronics is no easy feat; a big problem is that components are not often flexible enough. Integrating hard, electrical components, on flexible materials can result in a mismatch of properties.
Researchers from Wyss Institute at Harvard University to the resuce! They've been working with US Air Force Research Laboratory to develop a "hybrid 3D printing" technique.
This technique will be used for creating soft electronics and to make flexible wearable devices. The 3D printing process involves combining both stretchable conductive inks and electronic components.
Due to the flexibility and stretchiness of the devices, it's then possible to move them with the body. The researchers add that this characteristic offers increased programmability too.
The ink is made from thermoplastic polyurethane (TPU) and silver flakes. TPU is the perfect material for this technique due to its flexible properties. Harvard engineer Alex Valentine, explains:
"With this technique, we can print the electronic sensor directly onto the material, digitally pick-and-place electronic components, and print the conductive interconnects that complete the electronic circuitry required to 'read' the sensor's data signal in one fell swoop."
What this New Advance Means for Wearables
The researchers believe that the new technique will allow for rapid design and manufacturing of soft electronics. In order to create a low-cost 3D printed wearable, the researchers first print stretchable, conductive ink.
The silver flakes in the ink align themselves and layer on top of each other. Valentine explains:
"Because both the substrate and the electrodes contain TPU, when they are co-printed layer-by-layer they strongly adhere to one another prior to drying… After the solvent evaporates, both of the inks solidify, forming an integrated system that is both flexible and stretchable."
As the ink is stretched, its electrical resistivity increases. Next, the researchers pick and place electrical components, including a readout device and a microcontroller chip, on the surface. 3D printing allows the researchers the ability to have complete control over components and placement.
Finally, the 3D printed device is mounted onto fabric. The result is a low-cost wearable sensor which can measure a body's movements. So far, the researchers have used the technology to develop a wearable sleeve, shown in the video above, and a pressure sensor which is in the shape of a person's left footprint.
Want to find out more about the technology and its uses? The new hybrid 3D printing technique findings are published in the study, Advanced Materials.
Source: Wyss Institute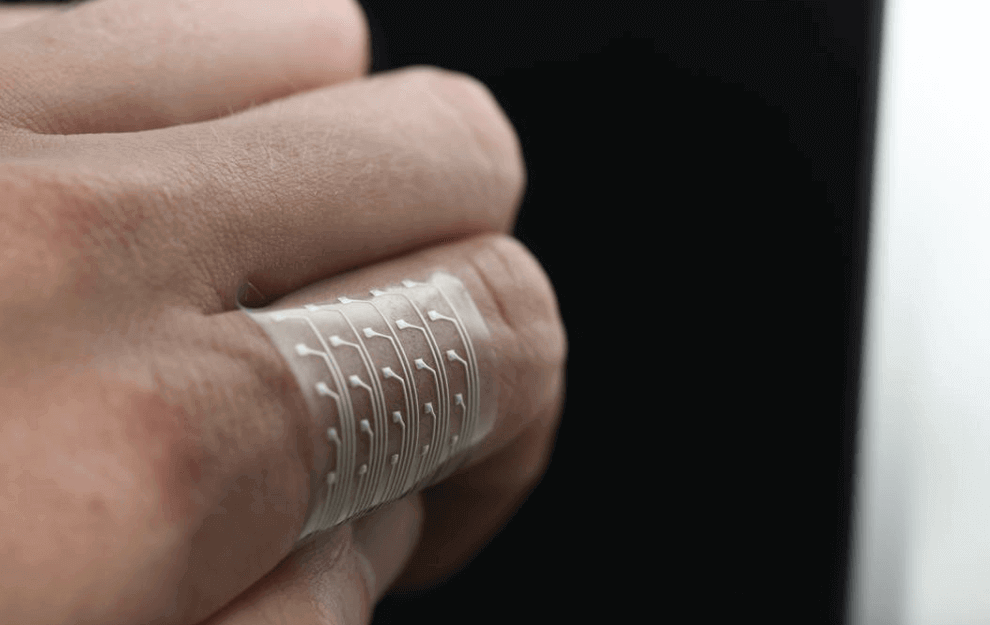 License: The text of "Wyss Institute Develops Hybrid 3D Printing for Cheap Wearables" by All3DP is licensed under a Creative Commons Attribution 4.0 International License.
Subscribe to updates from All3DP
You are subscribed to updates from All3DP
Subscribe
You can't subscribe to updates from All3DP. Learn more…