Hailey Dawson, a seven-year-old with a 3D printed prosthetic hand, got to throw out the first pitch during Game 4 of the World Series.
Hailey Dawson is unstoppable. The seven-year-old girl, who has a 3D printed prosthetic hand won't let anything get in the way to realize her dreams of throwing the first pitch at every MLB stadium.
Hailey is missing three fingers on her right hand due to Poland syndrome, a rare birth defect that leads to muscle malposition. However, the defect hasn't dampened her spirits and she is on track to pursue a world record in throwing the highest number of ceremonial pitches at MLB games.
After throwing first pitches at two games during the regular season, she just added her third on Saturday during Game 4 of the World Series. This year's Fall Classic has featured a grueling duel between the Houston Astros and Los Angeles Dodgers.
Thanks to a team of researchers at the University of Nevada, Las Vegas (UNLV), Hailey received her first 3D printed prosthetic hand in 2014. Traditionally, custom fitted prosthetics can cost as much as $25,000 in the U.S. In addition, their availability for children is limited due to them often outgrowing the parts and requiring prosthetic replacements more regularly. When Hailey's mother, Yong Dawson, sought an alternative she discovered 3D printed prosthetics online and has been working with the UNLV ever since.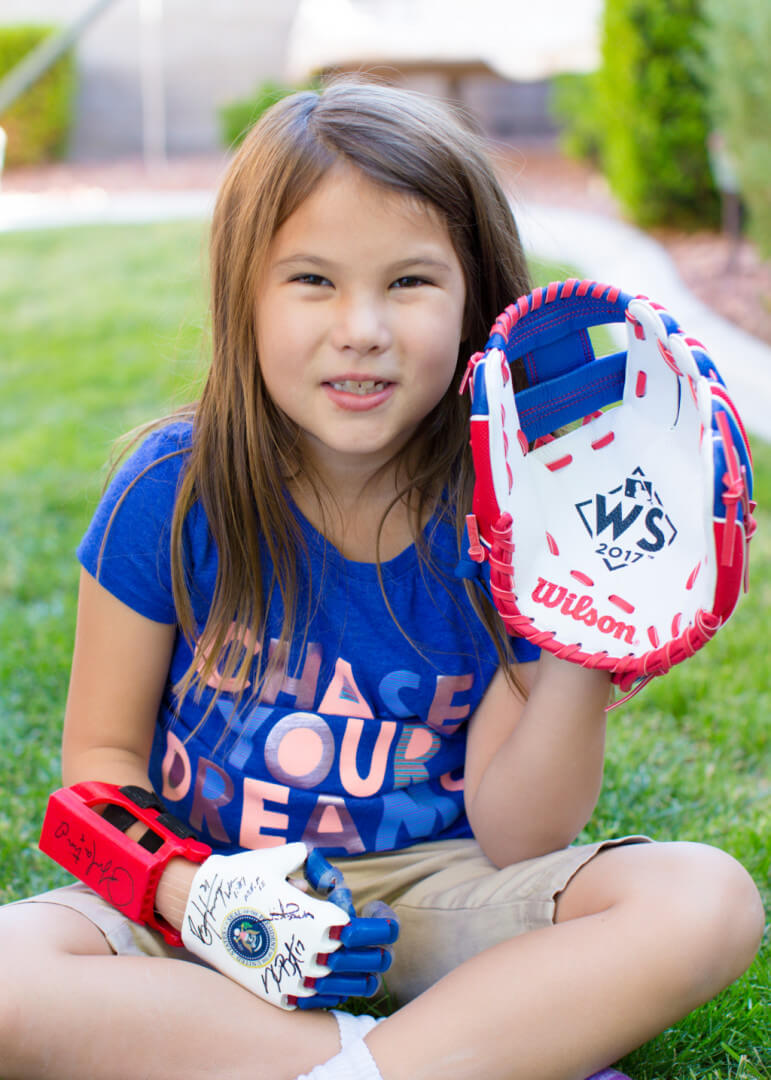 3D Printed Prosthetic Allows Hailey to Accomplish Her Dreams
3D printed prosthetics come at a considerably lower price than traditional prosthetics. Additionally, parts can be more easily replaced in case of damage. These features make them a useful alternative for children. Yong Dawson says:
"I want to bring awareness to this solution and help other children like Hailey, who have Poland syndrome. I want people to know they can get help from someone who understands 3D printing. A hand can be built for under $2,000, and maybe as cheaply as $200. It's the perfect solution for children, who could out-grow several prosthetic hands before they stop growing. There are 3D printing companies out there who can build a hand for you, or a local school's engineering program may be willing to help."
Though the current design of Hailey's hand is satisfactory, Dr. Brendan O'Toole, the Chairman of UNLV's Mechanical Engineering department, admits that his team are continuously looking for ways to improve it.
"One student is designing a more optimal, more functional thumb with improved dexterity and gripping power. Another student is working on a way to make the individual fingers flex more independently. And a third student is researching ways the device could be motorized," he says.
The team used a Stratasys Fortus 250mc 3D Printer to create the hand. The hand's design is called "Flexy-Hand 2", which is a freely available design template that other students or universities can use.
Hailey is now on a tour of 30 ballparks to reach her goal. Watch her throw the first pitch at Saturday's game.
Hailey Dawson brings the Houston crowd to its feet! #WorldSeries pic.twitter.com/0WlCoxXQ2j

— Play Ball (@PlayBall)October 29, 2017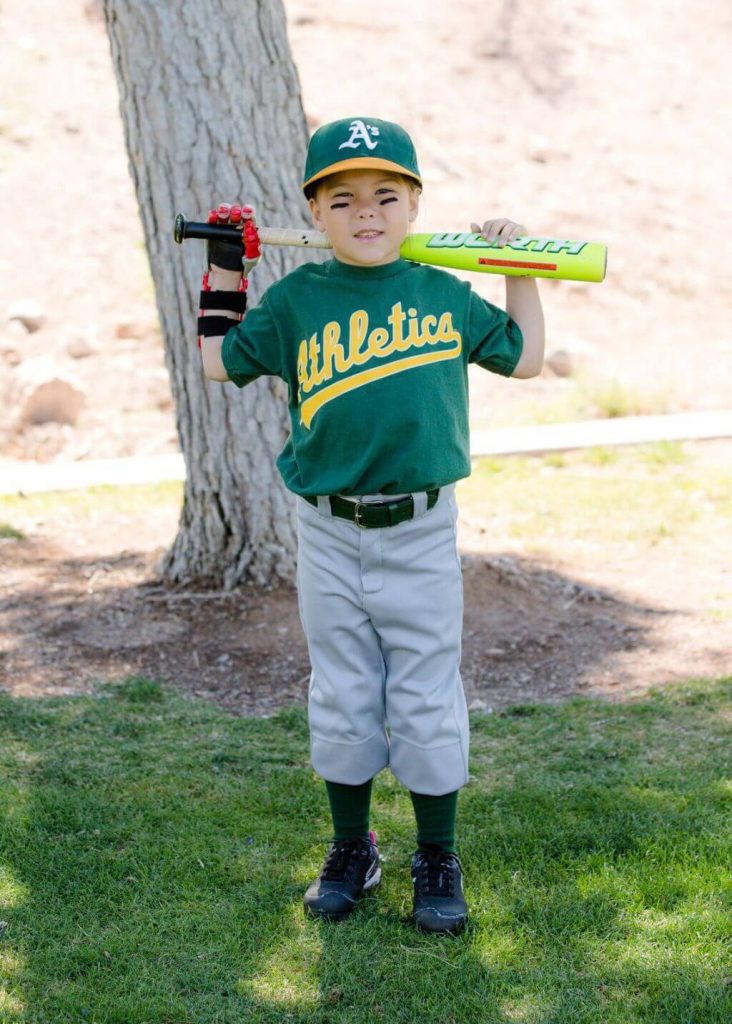 Source: TechCrunch
License: The text of "Girl with 3D Printed Hand Throws First Pitch at Game 4 of World Series" by All3DP is licensed under a Creative Commons Attribution 4.0 International License.
Subscribe to updates from All3DP
You are subscribed to updates from All3DP
Subscribe
You can't subscribe to updates from All3DP. Learn more…