Ever wanted to sit in the cockpit of a starfighter from Star Wars? With the new 2017 Nissan Rogue you almost can and you'll have a 3D printed helmet to wear too.
There's now no reason to go to a galaxy far, far away to experience Star Wars thanks to the latest car developed by Nissan. The Nissan Rogue: Rogue One Star Wars Limited Edition is described by the company as: "the closest you'll ever get to sitting in the cockpit of a starfighter."
Impressively, the car features exclusive badging on the front row doors and a power panoramic moonroof. It also has a Bose audio system so you can blast the Star Wars soundtrack.
However, perhaps the best part is that every Star Wars Nissan Rogue One comes with a Death Trooper replica helmet. These limited edition helmets are produced by Gentle Giant Studios based in Burbank, California. 
Once the Nissan collaboration was set, the studio behind Star Wars, Lucasfilm, reached out to Gentle Giant Studios. They gave them the task of creating and 3D printing helmet replicas.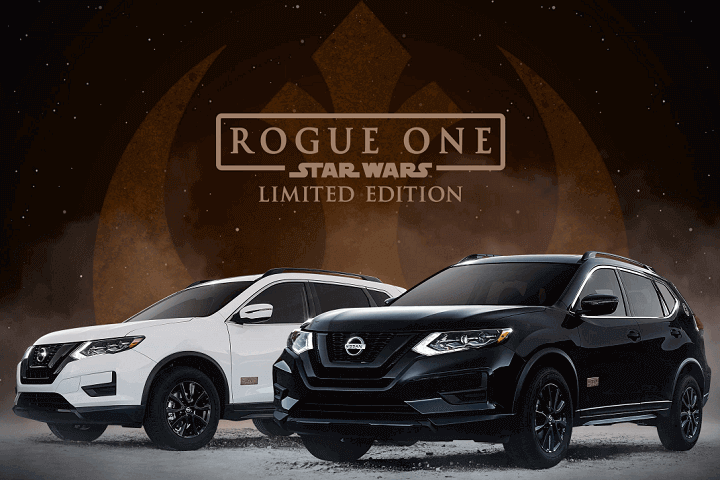 Buy a Rogue One and Experience Star Wars at Home
The 3D Systems Gentle Giant artists got to work and began crafting over 5,400 replicas. The company are known for delivering high-quality props and collectibles for the entertainment industry.
With a tight deadline of just 3 months, the artists needed to model and create the helmets and bases quickly. They used photographs of the official Star Wars costume and digital scan data to guide them. From this, they were able to sculpt the helmet in 3D completely from scratch.
After modeling the helmet, it was divided up into pieces to make printing easier. The helmet files were then sent to the 3D Systems ProX 800 Stereolithography (SLA) printer.
Thanks to 3D printing, the production was kept on schedule. After being approved, the SLA prototypes were then used to create fiberglass production molds. The benefit of the this is that the team were able to use the molds to create a low volume production run and meet Nissan's deadline.
If you're a Star Wars fan, you'll be aware that Rogue One: A Star Wars Story came out on December 16th, 2016. However, the Nissan Rogue One won't be available until late November the 2017.
If you're interested, helmets are only available to owners of the Nissan Rogue One Limited Edition. Make sure to act fast as only 5,400 will be sold and the prices will start at $28,950.
Source: Gentle Giant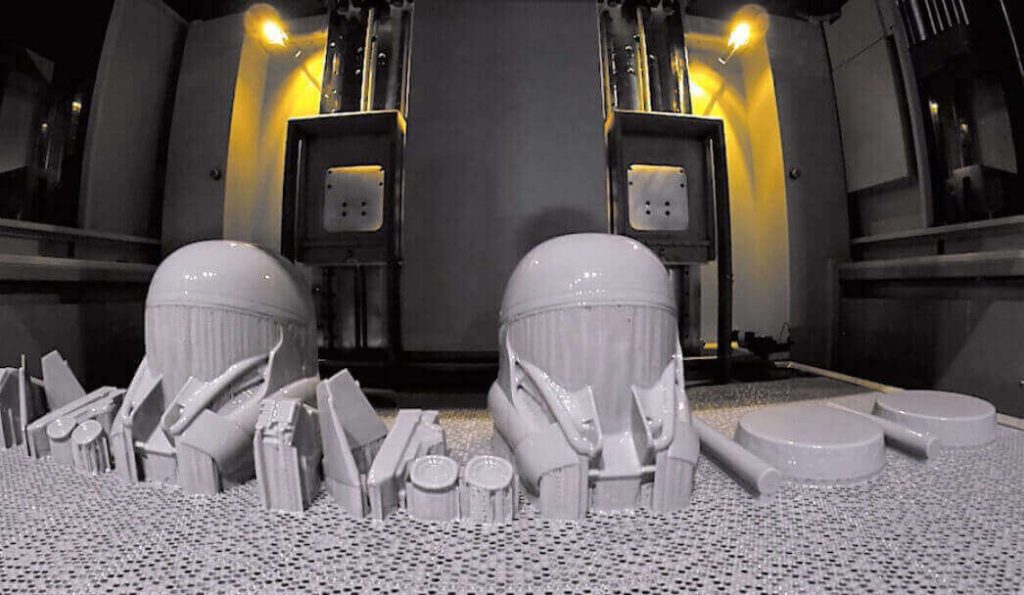 License: The text of "Buy a Nissan Rogue One, Get a 3D Printed Death Trooper Helmet" by All3DP is licensed under a Creative Commons Attribution 4.0 International License.
Subscribe to updates from All3DP
You are subscribed to updates from All3DP
Subscribe
You can't subscribe to updates from All3DP. Learn more…