General Electric (GE) have started testing the largest jet engine ever which has been made using new technology including nineteen 3D printed nozzles. 
This month GE, who built the first American jet engine in 1942, have started testing at their test site near Peebles in Ohio. This new engine, called the GE9X, is more powerful, efficient and heat resistant than any of its predecessors and is making aviation history.
The huge engine spans a record 11 feet in diameter and generates 100,000 pounds of thrust, but most impressively perhaps is its inclusion of nineteen 3D printed fuel nozzles.
The GE9X has been created using a huge multitude of engineering marvels and this huge advancement in aviation will soon find its way into Boeing's next-generation 777X jet. This will be flown by airlines such as; Lufthansa, Etihad Airways and Emirates.
More about General Electric's Jet Engine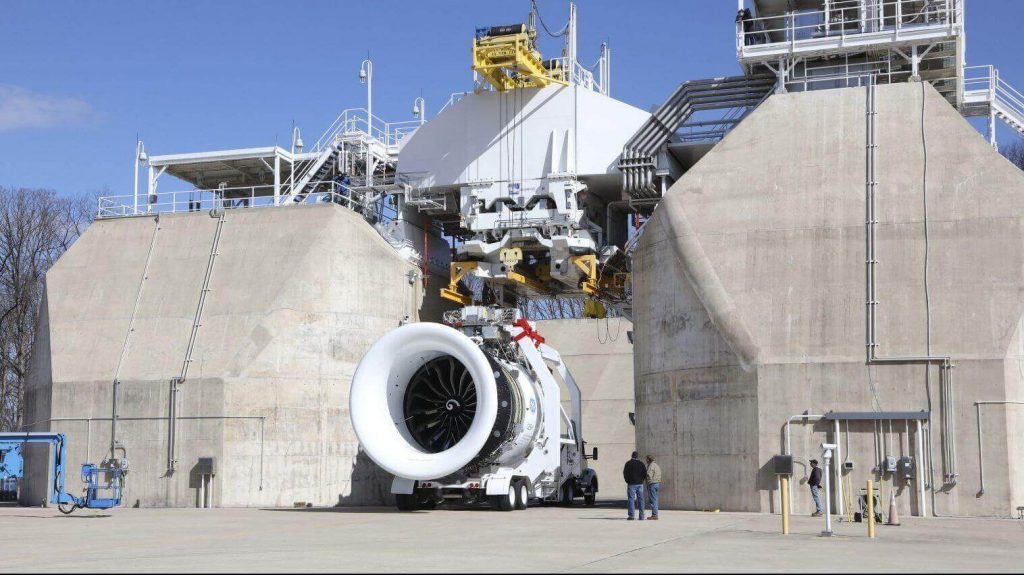 The company have been quick to begin testing out new designs and manufacturing methods to see how they can be integrated into existing product lines.
As well as 3D printing, they have also been working with computer-aided design, and new materials to render parts once impossible to make using conventional methods. They claim to have made huge advancements in aviation from building airplanes with rivets and aluminum to assembling them with carbon-fiber materials and 3D printers that give shape to liquid metal.
The benefit of 3D printing for this engine was that engineers were able to reduce the weight of the fuel nozzle by around 25% whilst still being able to maintain the strength of a traditionally manufactured nozzle.
Thanks to this increase in fuel efficiency, it has become one of the company's quietest engines and already, General Electric claim they have more than 700 orders, worth $29 billion, for the GE9X.
The GE9X is scheduled to go into production in 2020, so watch out and let us know what you think in the comments.
License: The text of "GE Build World's Largest Commercial Jet Engine using 3D Printing" by All3DP is licensed under a Creative Commons Attribution 4.0 International License.
Subscribe to updates from All3DP
You are subscribed to updates from All3DP
Subscribe
You can't subscribe to updates from All3DP. Learn more…