FlyPi is an open source microscope used for various scientific experiments and diagnostics. It's 3D printed parts and costs $116 to create.
There's no beating around the bush. In order to make groundbreaking discoveries, laboratories need the proper equipment. However, these gadgets and gizmos are usually a very expensive task. Researchers from the UK-based University of Sussex and the University of Tubingen in Germany devised a project to bring down the cost of the most famous lab device – the microscope.
The result of their work is the FlyPi, a 3D printed microscope and so-called "behavioral arena". Amazingly, this complete "neurogenetics lab" costs just $116 to build too. The price of such a device usually runs into the thousands.
The FlyPi consists of a 3D printed frame and is fitted with off-the-shelf electronics, including a camera with powerful zoom objective, a vast range of illumination options, as well as circuits for accurate temperature control.
Dr. Tom Baden, a neuroscientist at the University of Sussex, worked with André Maia Chagas of the University of Tubingen to develop the FlyPi.

FlyPi Offers Abundant Research Opportunities for a Cheap Price
FlyPi works using a Raspberry Pi 2 and a camera with a mounted zoom lens. It also relies on Python3 code, an Arduino, a custom PCB, and other "electronic bits". These bits work on physical interactions including timing, light stimulation, heating, and temperature.
The device has a range of applications such as behavioral studies for species such as zebrafish, flies, worms and other small creatures. Additionally, when coupled with colored sheets of plastic commonly used for theater lighting, the system also allows for some forms of fluorescence microscopy.
Dr. Baden explains to Digital Trends:
"In this way, researchers can study the function and connectivity of these cells in the live, behaving animal simply by shining a light at it or raising its ambient temperature. At this point, all you need is a fairly good camera to film your animals, plus some options to accurately control light and heat. This is what FlyPi was primarily designed for."
However, the researchers also point out that the microscope has many other potential uses. For example, noticing parasites in samples of tissue or for identifying different types of white blood cells.
The project is still very early on, but their initial findings were recently published in journal Plos Biology. You can also receive updates on the FlyPi by heading to the website.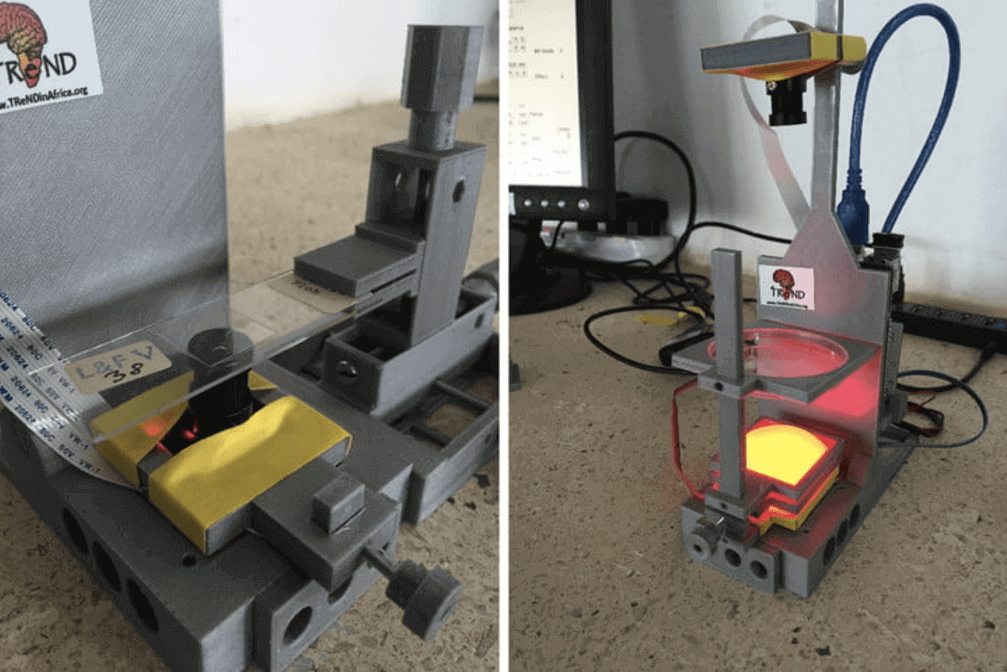 License: The text of "FlyPi: 3D Printed Open Source Lab Microscope For $116" by All3DP is licensed under a Creative Commons Attribution 4.0 International License.
Subscribe to updates from All3DP
You are subscribed to updates from All3DP
Subscribe
You can't subscribe to updates from All3DP. Learn more…