The European Space Agency announces partnership with BEEVERYCREATIVE on the MELT project, to develop their own additive manufacturing technology for use in space.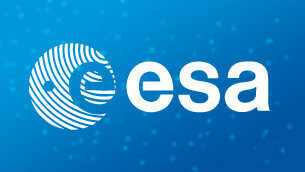 It looks like there's a new kind of Space Race brewing. Only this time, instead of the countries competing to reach the moon, it's space agencies developing rival 3D printing technology for use in the cold depths of space.
NASA's experiments with 3D printing have been well documented. And now the European Space Agency (ESA) has announced the formation of a new consortium with four European tech companies to develop an ALM (Additive Layer Manufacturing) breadboard machine.
The consortium consists of Active Space GmbH (Germany), Active Space SA (Portugal), OHB Systems AG (Germany) and desktop 3D printer manufacturer BEEVERYCREATIVE (Portugal). They have been beavering away on the Manufacturing of Experimental Layer Technology (MELT) project since June last year.
Clearly, the announcement is proof that ESA recognizes 3D printing as an important tool in their activities, and is the culmination of an initiative that began in 2014 they announced a public tender for the project.

What is The MELT Project?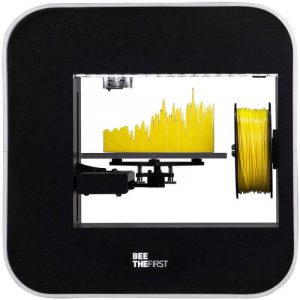 The goal of the MELT project is to design, develop and test a fully functional ALM (Additive Layer Manufacturing) breadboard model.
What's a breadboard, exactly? In this context, we're not talking about making sandwiches. In electronic engineering, a breadboard is a construction base for building experimental models of electric circuit boards.
In terms of machine specifications, the 3D printer needs to be able to fabricate using engineering polymers with high end mechanical and thermal properties. It also needs to function under the microgravity conditions of the ISS (International Space Station).
No easy task: we have enough trouble getting an FDM 3D printer to work here on Planet Earth!
The project will be delivered in May 2017, and several phases have been scheduled before this can happen. These include conducting testing on the interaction between the breadboard and the 3D printed components.
BEEVERYCREATIVE are playing a critical role in the success of the project. They will be responsible for the design of the ALM breadboard model and its operating software.
Sergio Moreira, head of marketing at BEEVERYCREATIVE, said: "We are really excited to contribute to a new technological era, and together… make the future come true."
Hopefully, the positive impact of giving astronauts in the ISS the ability to print their own circuitry should be huge! What do you think about the future of 3D printing in space?
(Main Picture Credit: Pixabay – International Space Station)
License: The text of "European Space Agency MELT Project is Out of This World" by All3DP is licensed under a Creative Commons Attribution 4.0 International License.
Subscribe to updates from All3DP
You are subscribed to updates from All3DP
Subscribe
You can't subscribe to updates from All3DP. Learn more…