Researchers from ETH Zurich have developed an entirely soft artificial heart made with a combination of 3D printing and lost-wax casting.
Using a single piece of silicone, researchers at ETH Zurich's Functional Materials Laboratory are developing the first entirely soft artificial heart.
Every year, more than 26 million people suffer from heart failure around the world. According to the European Society of Cardiology, the survival rate for these patients is very poor, and the primary reason is a shortage of donated hearts.
While waiting for these hearts, patients must rely on artificial blood pumps. Unfortunately, using a metal or plastic pump comes with complications such as blood damage caused by mechanical parts.
That's why the team at ETH Zurich are using 3D printing and lost-wax casting to create a soft artificial heart; one which avoids the problem of metal and plastic mixing with human tissue.
The prototype heart is about the same size as a real heart, imitating it as closely as possible. And while not yet ready for transplanting, it's already showing just how useful the technology is.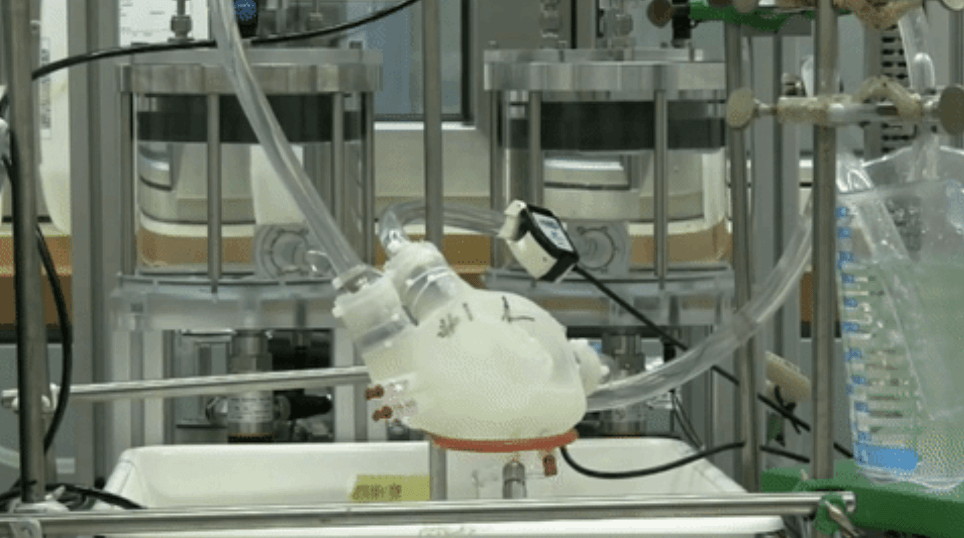 ETH Zurich Researchers say Artificial Heart Beats for Just 45 Minutes
Researchers at ETH Zurich have already shown that the prototype heart works in a similar way to a real heart, having both a similar structure and similar movements.
Like a human heart, its artificial counterpart has a right and left ventricle. Separating them, however, is an entirely new chamber, replacing the usual septum. This is to allow pressurized air, rather than muscle contraction, to control the ventricles.
Yet, the team still faces problems. In particular, the heart only lasts for 3,000 beats, which is equivalent to about 45 minutes of operation. Beyond this, the strain becomes too much for the silicon.
The researchers remain optimistic, however. Nicholas Cohrs, a doctoral student in the group, explains:
"This was simply a feasibility test. Our goal was not to present a heart ready for implantation, but to think about a new direction for the development of artificial hearts."
The team is now developing the material further. Their most recent results can be seen in the scientific journal, Artificial Organs.
Source: ETH Zurich
License: The text of "Artificial Silicone Heart 3D Printed by ETH Zurich" by All3DP is licensed under a Creative Commons Attribution 4.0 International License.
Subscribe to updates from All3DP
You are subscribed to updates from All3DP
Subscribe
You can't subscribe to updates from All3DP. Learn more…