Cyvasse, the game featured in Game of Thrones, has been adapted for 3D printing by Arian Croft (a.k.a. dutchmogul), together with his friend Nate Stephens. He has made the design file for the game available to everyone on Thingiverse.com. It's a fan project and not officially endorsed in any way. In addition to creating a successful design, coming up with game rules that work was probably the biggest challenge.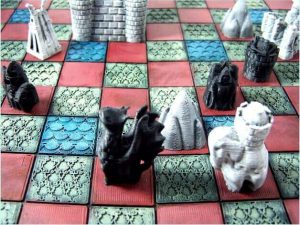 Arian Croft is an avowed fan of the Game of Thrones series. He has made it his goal to recreate the game Cyvasse mentioned in the book "A Song of Ice and Fire" by George R.R. Martin as true to detail as possible.
To do that, he collected all the necessary information from the book and other sources and pieced the game rules together. In cases where there were no rules, he came up with fitting ones. Soon many fans became involved as well; as a result, the game was further improved in a collaborative effort, and six months later a new version of Cyvasse was ready to go and made available online.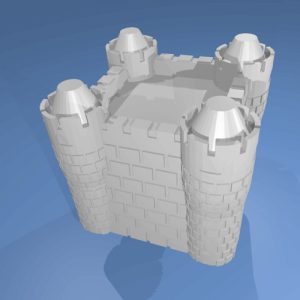 The game pieces, inspired by the series, include everything from Dragons and Crossbowmen to Fortresses and Kings. The game board looks like a colorful chessboard. Individual tiles represent field, forest and water. These tiles have an important function, because they affect the pieces' freedom of movement. The gameplay is very similar to chess, but because of the complexity of the game, it naturally required significant augmentation. If you would like to take a look at the rules, click here to go directly to the Thingiverse weg page.
Ready to play? Then get those 3D printers started and download the files from the Thingiverse website. Also, if you don't own a printer, you can print out the pieces at Sculpteo, Shapeways, iMaterialise or order one in your vicinity via 3D Hubs.
License: The text of "Cyvasse: 3D Print Your Game of Thrones" by All3DP is licensed under a Creative Commons Attribution 4.0 International License.
Subscribe to updates from All3DP
You are subscribed to updates from All3DP
Subscribe
You can't subscribe to updates from All3DP. Learn more…