Ultimaker's release schedule for Cura, its popular free slicer software, has been steady like a train over the last years. With each new decimal place, the developers slowly added new features. Now it's time for a big update to version number 3.0.
You can download Cura 3.0 slicing software here. It's free and available for Windows, Mac, and Linux.
These Are the New Features of Cura 3.0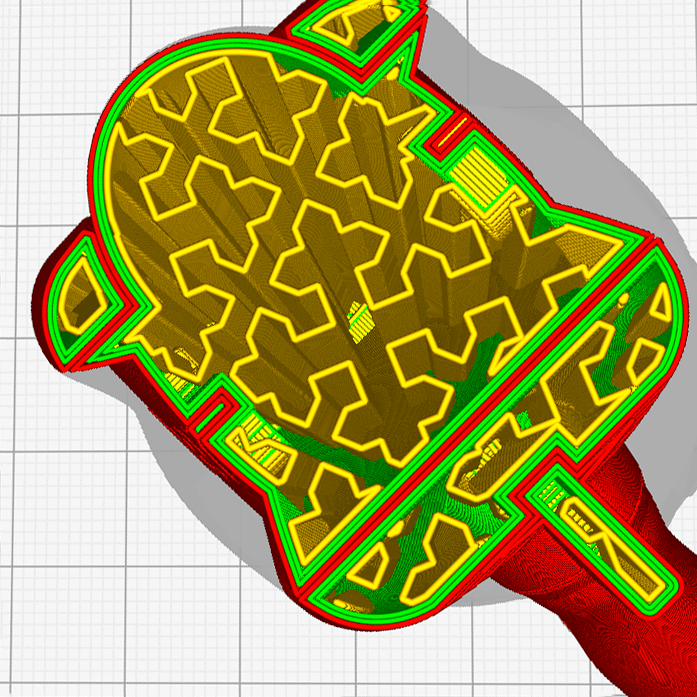 The new "Cura Connect", supposed to work with multiple printers and act as a hub for 3D print farms, is not part of this Cura 3.0 release. Still, there are a lot of interesting new features:
New User Interface. Ultimaker marks the third major release with an overhaul of the program's interface. Along with its new color scheme, the new design Cura truly reflects the leap to a more professional slicing software.
Sliders & Raster View. Slicing parameters can now be adjusted using handy sliders. Position your 3D file accurately on the build plate using the rasterized view.
New Infill Patterns. As with every release, Cura 3.o boasts new infill that improves the print's overall physical properties or has some other perk. The new fractal infill pattern is quite nifty, as it reduces printer head retractions. This saves precious time and decreases wear on flexible materials.
Improved Print Quality. Ultimaker has put a lot of work into small but significant improvements that will improve the overall quality of your prints. To give only one example, Cura 3.0 lets you manually place Z-seams. This means you can hide them in inconspicuous corners, edges, or creases.
PVA Gradual Support. Another ingenious feature is the 3D printing equivalent to squaring the circle. The new version of Cura allows you to cut both printing times and material consumption by gradually reducing the support material infill towards the top. As a bonus, this also decreases the time needed to dissolve PVA.
Bug Fixes. Last but not least, Ultimaker has made the most of the feedback given by the Cura community to fix many pesky bugs.
For the First Time, You can Add Third-Party Plugins in Cura 3.0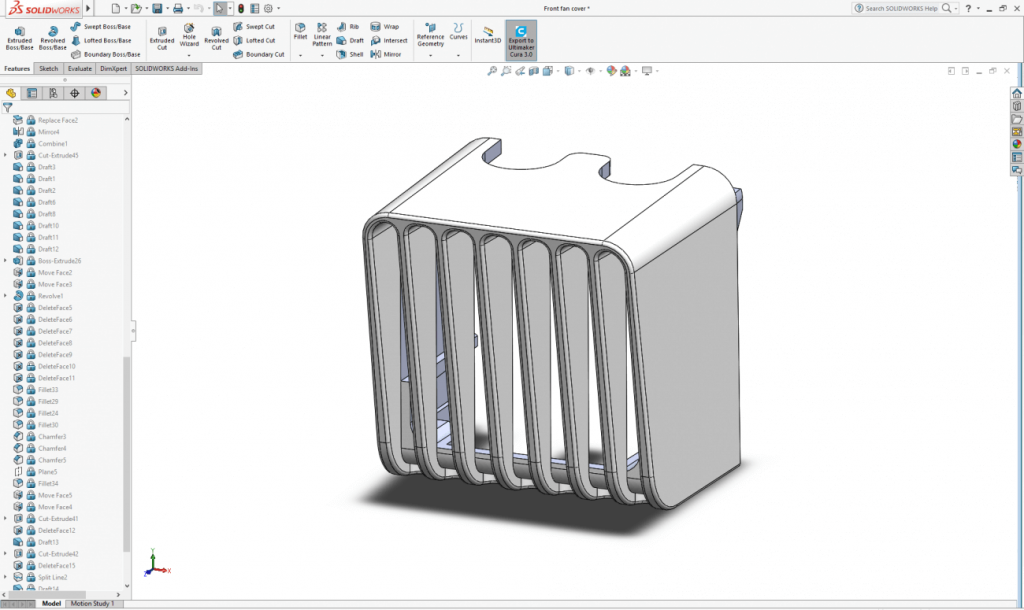 FDM Desktop 3D printers are becoming an essential tool for industrial engineers to produce prototypes. To make life a little easier for them, Ultimaker integrated the possibility to add third-party plugins feature to extend the program's functionality even further. Here are the first two examples:
Among the professional plugins is SolidWorks integration that enables engineers to switch between both program seamlessly. The plugin is compatible with SolidWorks and up.
The other plugin geared at industrial users is Siemens NX integration. Designs are exported and updated on the fly by clicking a button in Siemens NX. The plugin is compatible with Siemens NX 10 and 11.
More plugins will follow. As the source code is open, everyone can write his own plugins.
All3DP's Thoughts on Cura 3.0
To sum it up, Cura 3.0 is not a totally radical reimagining of the beloved slicer. Instead, the software starts with a welcome cosmetic make-over, bug fixes, and plugins as a start. It will be interesting to see which plugins will become available – this could become a great benefit for the users.
This support of third-party plugins may ensure that Cura broadens its user base… In the future, the free slicer software could become the go-to-solution for professional rapid prototyping even for semi-professional users or additive manufacturing pros.
So, should you download Cura 3.0? We think so.
License: The text of "Cura 3.0 Brings Shiny UI, Fractal Infill Patterns, and 3rd Party Plugins" by All3DP is licensed under a Creative Commons Attribution 4.0 International License.
Subscribe to updates from All3DP
You are subscribed to updates from All3DP
Subscribe
You can't subscribe to updates from All3DP. Learn more…