Cults3D is offering the chance to win a BCN3D Sigma R17 printer, filament, or a gift card. To enter, upload a photo of your Cults3D print.
Would you like to win a brand new BCN3D Sigma R17 3D printer? Online community Cults3D is offering the chance to get your hands on one, plus filament spools and a gift card.
The Special Makes Challenge is a promotion to introduce the company's new Makes feature. Makers are invited to participate in the photo contest, which will be judged based on print quality, originality and number of "Likes".
To participate, all you need to do is take at least one quality photo of an object you've 3D printed. However, the print has to have been made using a file downloaded from Cults3D.
Next, simply upload the photo and include the hashtag #BCN3DCULTS in your Make's description. You're then encouraged to gain as many "Likes" on social media as possible.
Keep in mind that this contest runs for just one month — between March 13th until April 13th 2017. So get printing and snapping.

Prizes Up for Grabs from Cults3D
If you come first in the competition, you'll receive the BCN3D Sigma 3D printer. Second place will get you 3 spools of filaments to choose from the BCN3D catalog. And in third place, you will receive a gift card worth €50 to download premium 3D models from Cults3D.
Three judges will choose the Top 3 winners. The jury is comprised of All3DP Senior Editor, Bulent Yusuf. Also, Marc Felis marketing manager of BCN3D and Wesley Millora aka Cults3D designer BigLilDesign will help.
The criteria for the judges is how many "Likes" a photo receives, the quality of the 3D print and also how original the photo is.
For regular updates on this challenge, simply visit Cults' social media channels, including Facebook and Twitter. Here, they will announce any highlights and updates.
To participate, head over to the Cults3D Special Makes Challenge page and click on the "I want to take up the challenge" button at the bottom of the page. You can then log in to your Cults' account or create a new account.
Simply follow the instructions to fill in the Make's form with your photos. It's important to remember the hashtag #BCN3DCULTS in your description too. Not satisfied with your first entry? Don't worry, you can submit more than one.
Interested in getting some inspiration before you begin? Visit the BCN3DCULTS page to see all of the entries already uploaded.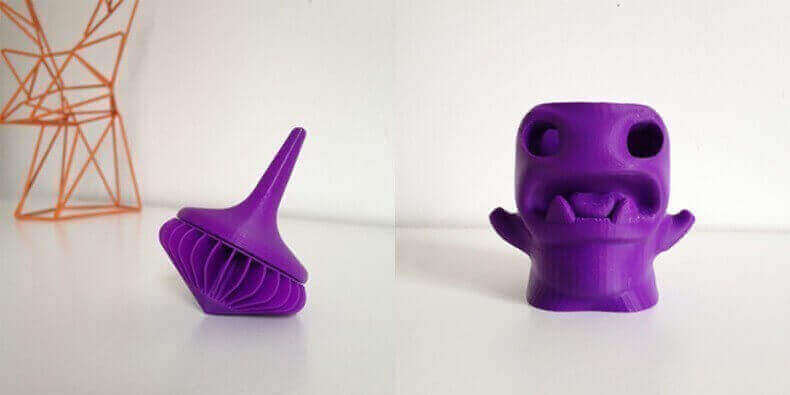 License: The text of "Cults3D Special MAKES Challenge Partners with BCN3D and Judged by All3DP" by All3DP is licensed under a Creative Commons Attribution 4.0 International License.
Subscribe to updates from All3DP
You are subscribed to updates from All3DP
Subscribe
You can't subscribe to updates from All3DP. Learn more…