The 3D printing marketplace Cults3D is offering free 3D models of all five presidential candidates in the upcoming French election.
 All across the world, the political climate is heating up over topics like immigration, national security, and education. Regardless of where you stand on these issues, there's no denying that a lot is at stake in the upcoming presidential election in France.
To help drive people into the voting booth, the 3D printing marketplace Cults3D is offering free 3D models of the five leading candidates. You can print a highly detailed bust of François Fillon, Benoît Hamon, Marine LePen, Emmanuel Macron, and also Jean-Luc Mélenchon.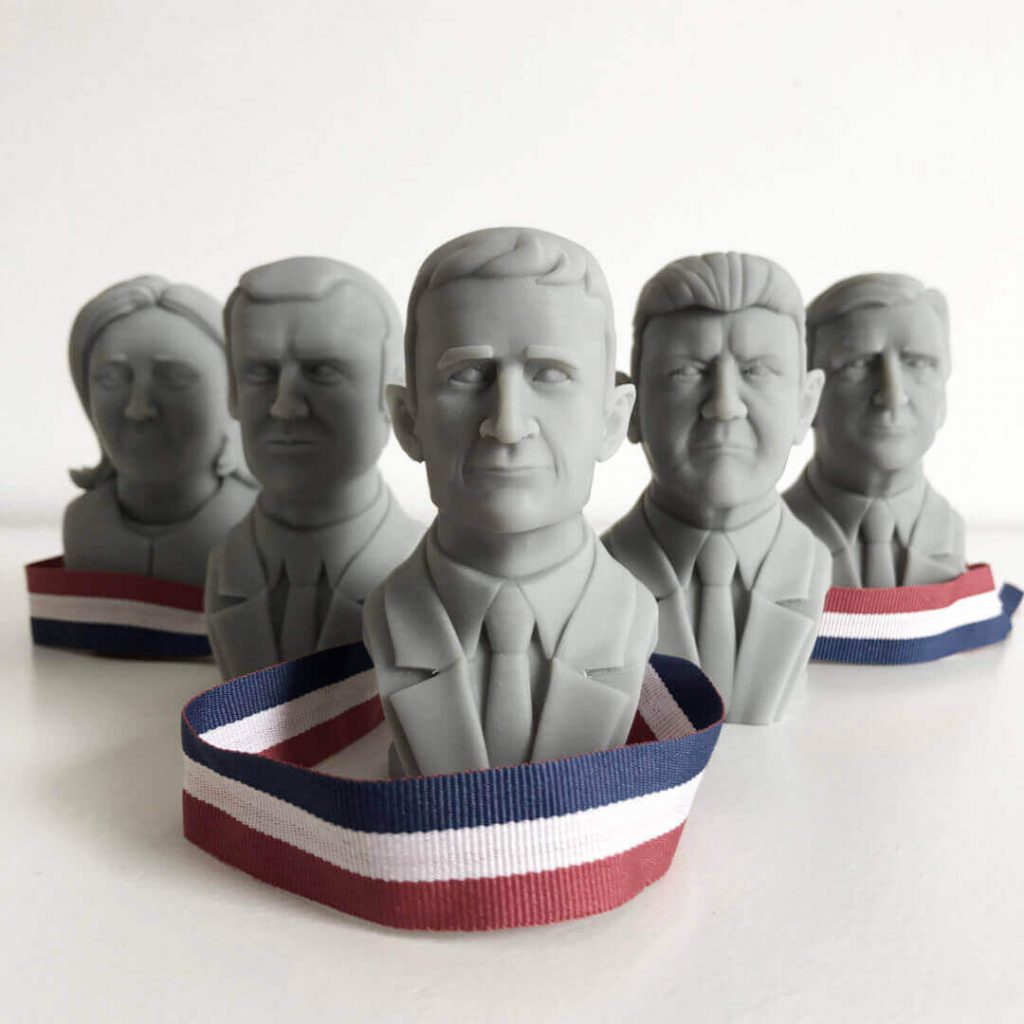 Raising Political Awareness Through 3D Printing
Cults3D isn't showing any bias in their selection, offering all five leading candidates on their site. This ensures that people from all walks of life can represent their political views right on the print bed. Each of these freely available 3D models are of remarkably high quality.
Based on 2D photos, each bust is reformatted by a designer and 3D portraitist. The examples provided by Cults3D are produced in gray resin via SLA 3D printing.
The 3D printing marketplace also provides the color file for each candidate in the upcoming French election. They're asking users to upload photos of their 3D printed candidate on Cults and social media networks. Additionally, the amount of downloads could provide an idea of which candidates are the most popular among the maker community.
Hugo Cults, the co-founder of Cults3D, explained the aim behind the political collection to All3DP:
"In order to remind the candidates of the importance of innovation toward the future in France, we have produced a series of 3D printable busts, made at the effigy of the five main candidates. The challenge is to ensure that 3D printing can integrate political debate and interfere with the candidates' favorite subjects. France possesses several assets in terms of 3D printing start-ups and companies, and this is the moment to poke the future president about this reality."
The French presidential election begins on April 23 and ends on May 7. So, you have plenty of time to print your favorite (or least favorite) candidate. Download your 3D model bust today and let the world know where you stand.
3D Print Your Candidate of Choice
Want to print your favorite candidate from the French election? Take a look at the five high quality busts below and print your vote!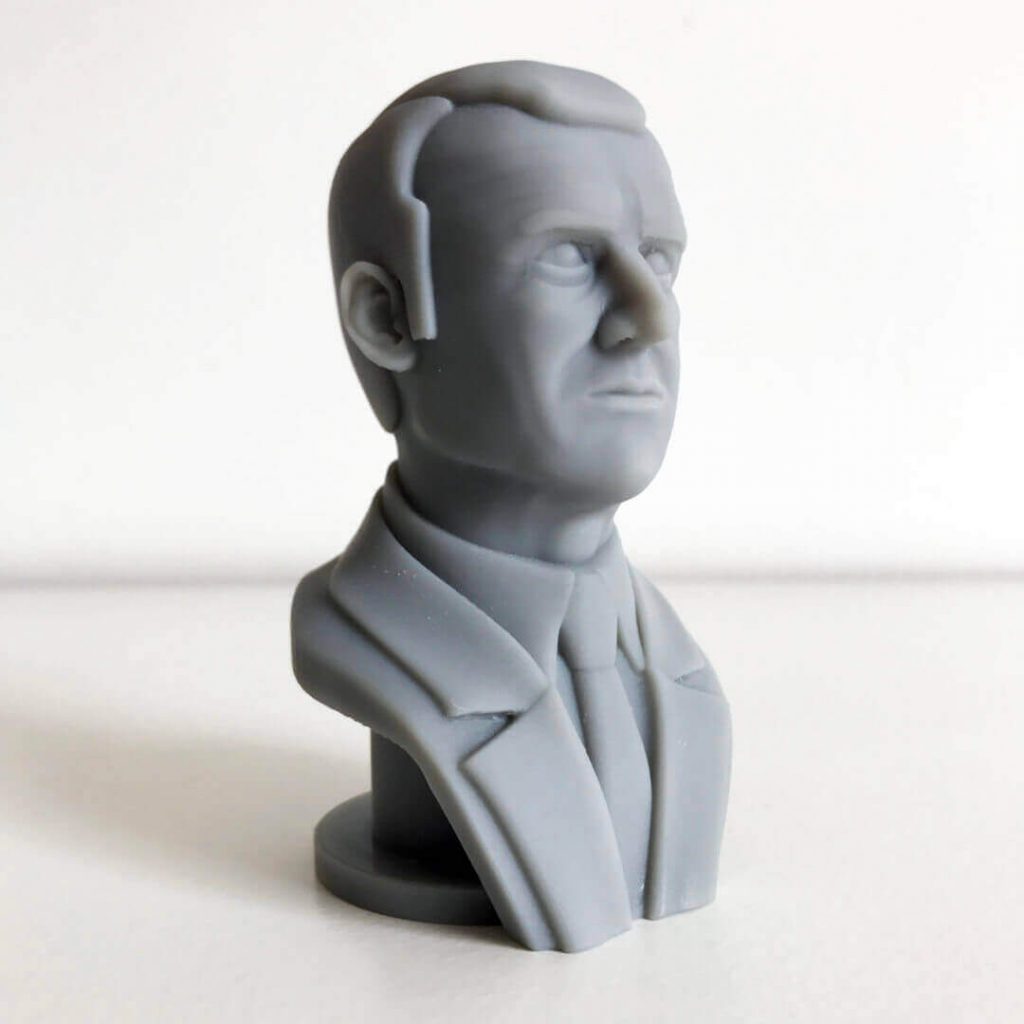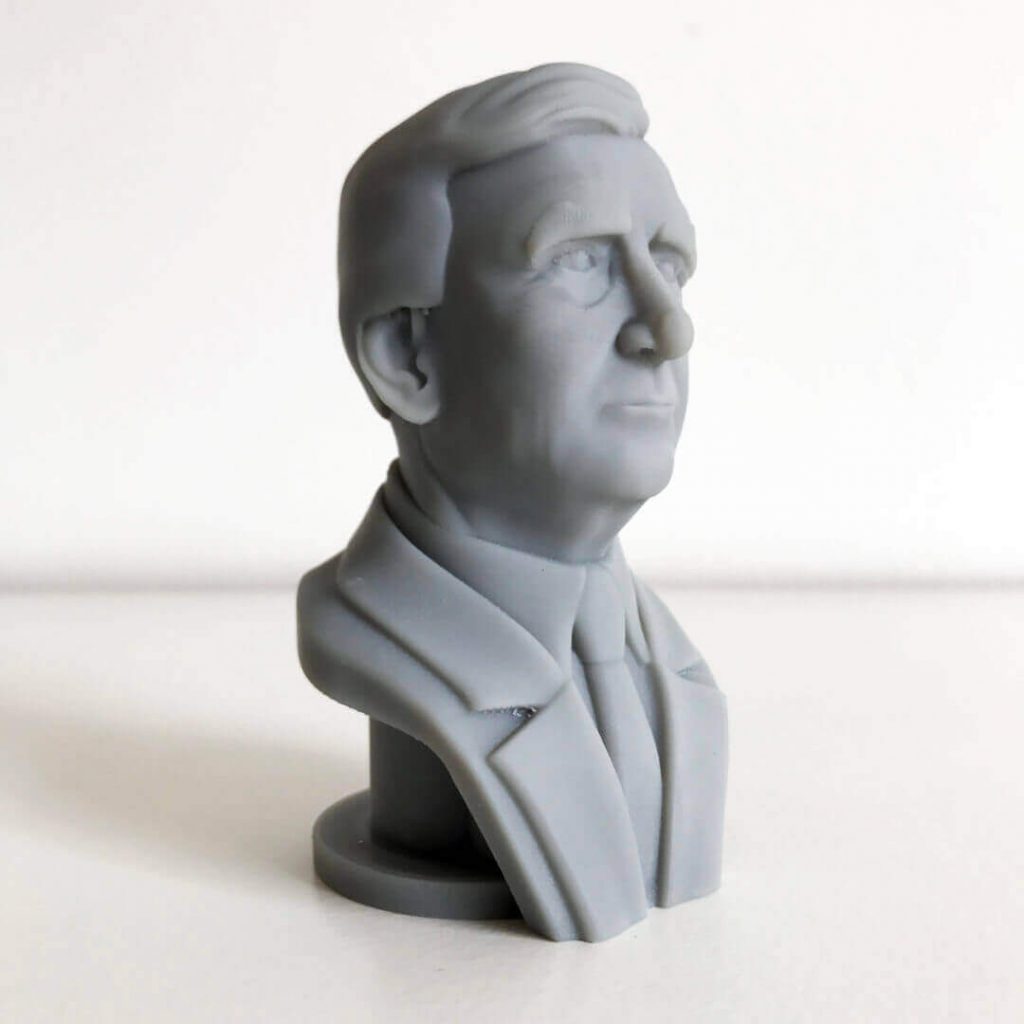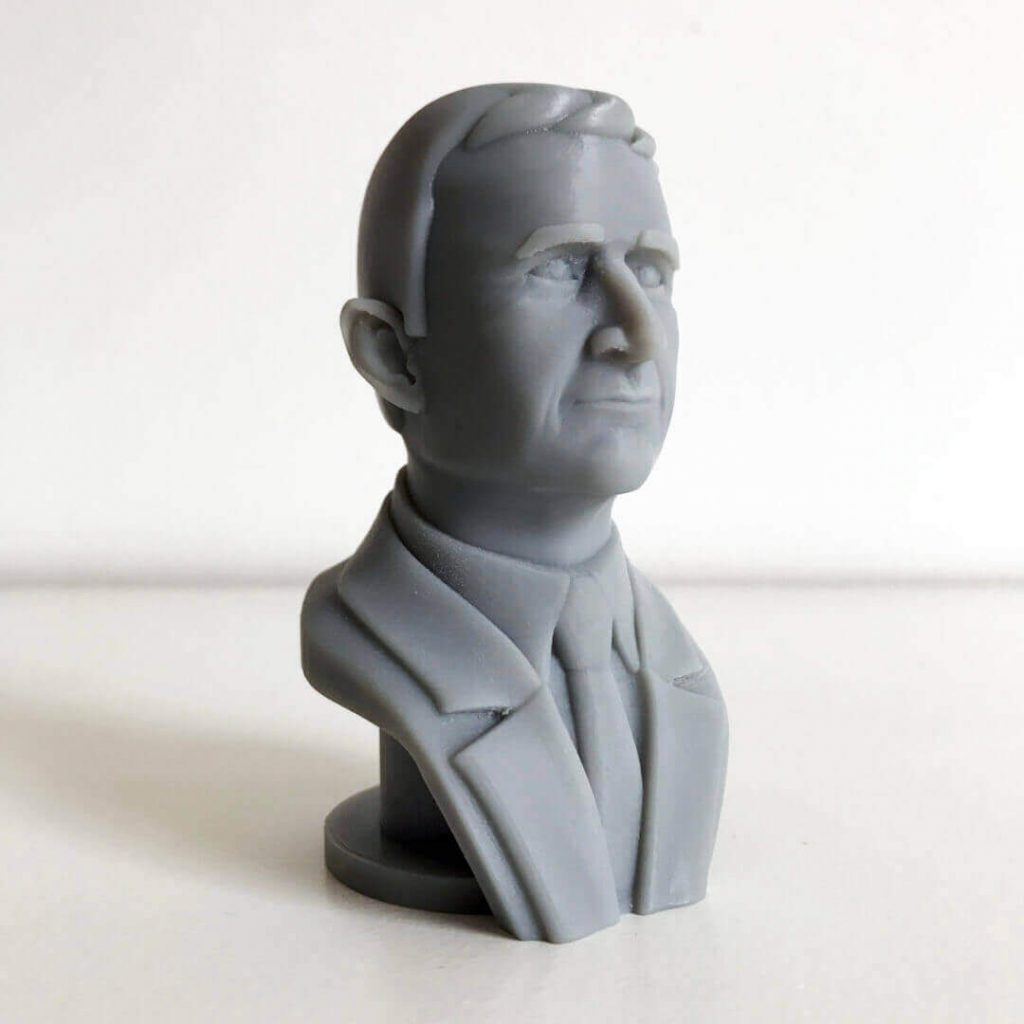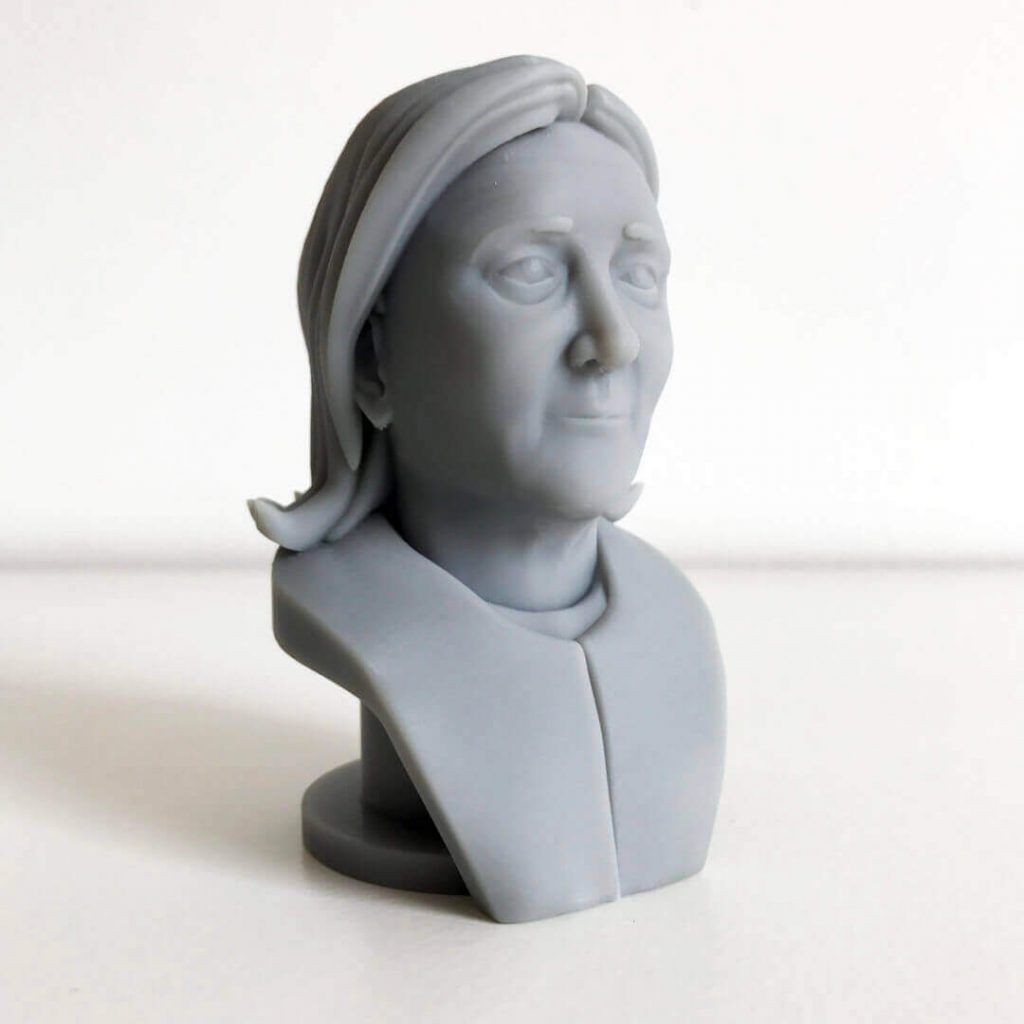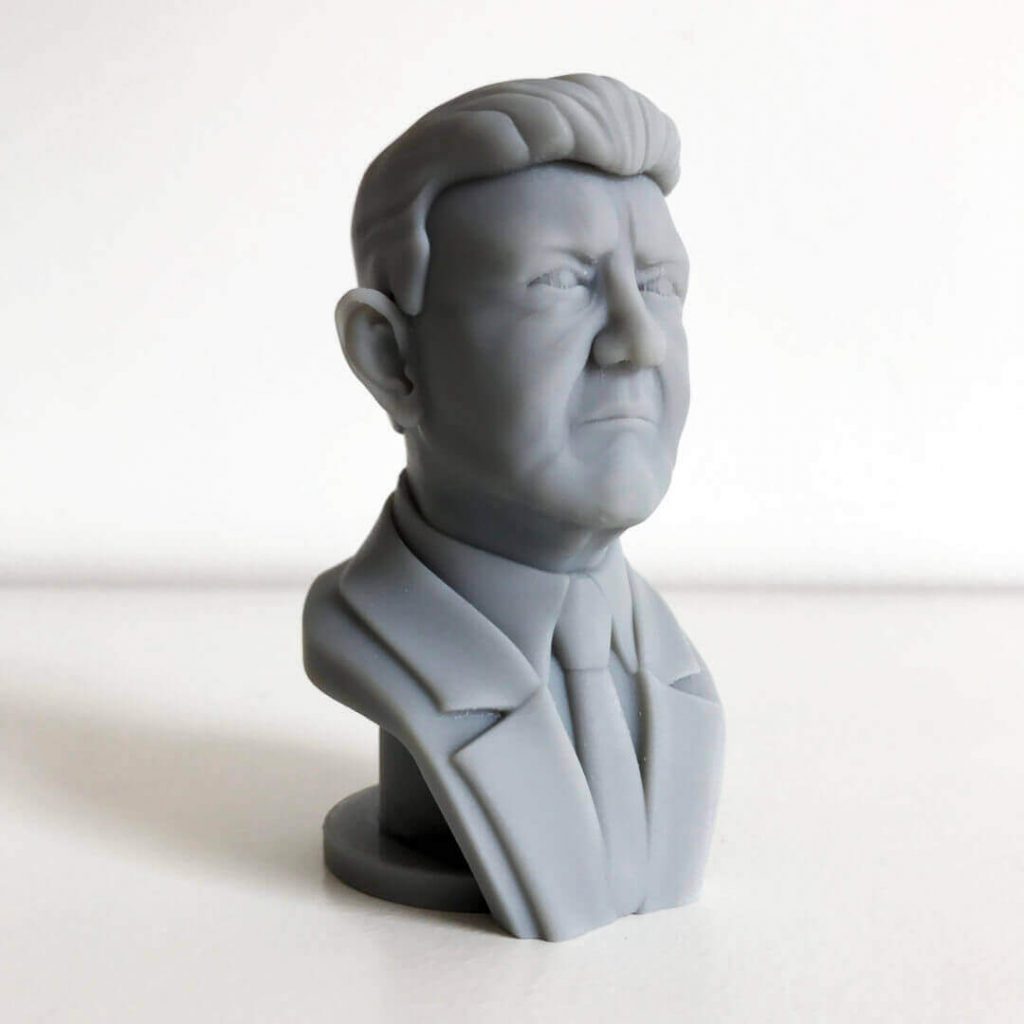 License: The text of "Cults3D Brings the Upcoming French Election to Your 3D Printer" by All3DP is licensed under a Creative Commons Attribution 4.0 International License.
Subscribe to updates from All3DP
You are subscribed to updates from All3DP
Subscribe
You can't subscribe to updates from All3DP. Learn more…