This post was contributed by Miles Scott, UK-based 3D printing expert, and co-moderator of the biggest 3D printing community on Facebook.
The original Prusa i3 MK2 printer has such a dedicated fanbase, it is unlike any other printer in the RepRap space. However, its roots in the RepRap community has translated into a somewhat confusing time for consumers.
Don't Miss: Best Prusa i3 Clones in 2019 – 28 Clones vs Prusa i3 MK3
So, what exactly is "a Prusa"? First of all, Prusa is a man: Josef Průša invented the original RepRap design known as "Prusa i3". Since creating one of the most iconic and useful designs in 3D printing, Prusa has turned his idea into a flourishing company. The demand is high: His flagship model, the "Prusa i3 Mark 2", been on backorder since its release in November 2016. Even with a customer base willing to wait weeks it has taken almost an entire year for them to be able to meet the demand of their customers. Also, reviews are raving about the precision and quality of the 3D printer (read our review here).
Looks like everybody wants a Prusa, right? But wait: There are loads of Prusa i3 printer clones on the market. As Mr. Prusa released his design under the RepRap project, everyone in the world can build their own i3 model. This has led to a massive number of different models from different sellers worldwide – even at completely different price points.
You can sometimes find a Prusa i3 kit from eastern sellers for as little as $150. The original Prusa i3 mk2 sells for $845. So that leaves you with the question what should you do should you buy a Prusa i3 mk2? Or should you buy one of these other i3 kits?
What the Prusa Clones Have to Offer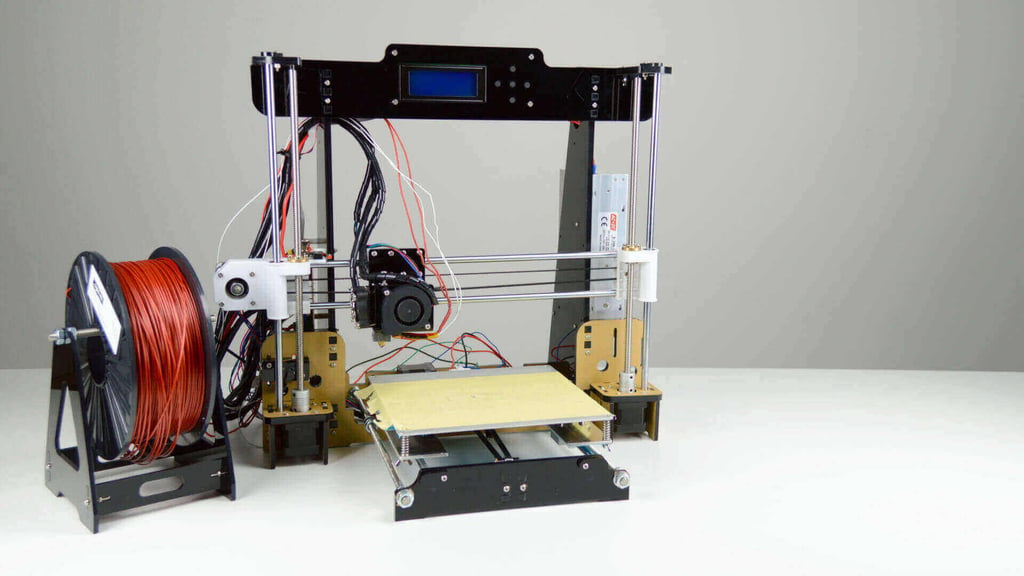 The most popular cheap Prusa clone is probably the Anet A8 (review here). You can buy one for roughly $150. I will be using it as the basis of my comparison of a typical low-cost Prusa i3 clone.
The main differentiating factors between these two machines are the quality of the components, the quality of the software, and instructions supplied with them. For example, just the main board of the Prusa i3 Mk 2 is more expensive than the entire Anet A8. What you can expect from this is higher quality electronic components, which are less likely to fail, contributing to a more reliable higher quality machine, leading to fewer breakdowns and the longer service life for your 3d printer.
You cannot expect your $150 Prusa i3 clone to be still printing away happily in five years time without some serious part breakdown and replacement. However, I think that's a reasonable expectation of the Prusa i3 Mk2 original based on the quality we have seen so far. We have the Ultimaker original as an example of a high-quality construction printer that is 5 years old with many still printing incredibly well. I expect we will see the same from the MK2 in 2021.
The Benefits of A Prusa Clone
This doesn't mean the Anet printer is bad or doesn't do its job. As long as the G-Code gets to the stepper motors, you have the ability to get a great print. It's very important to appreciate just how well the Anet components function for their price point. But you probably won't see any Anet A8 or low-cost Prusa i3 clones in any commercial or high and hobbyist environment. It's less about money and more about reliability and quality.
If those things aren't as important to you then I think that the low-cost Prusa i3 kit is much better value for money. If you look at it from just a pure "X mm cubed per $" standpoint, the Anet absolutely destroys the Mk2. If you want to set up a farm of 30 printers you could do it far cheaper with any other i3 kit.
With the Mk2 you get a great and reliable printer in terms of components. With the Anet, you can absolutely get there. A well tuned low-cost Prusa i3 clone can absolutely enter the same league in terms of print quality – but you have to know what you're doing (so, Anet fans, please delete that pitchfork file I can hear you loading onto your SD cards.) It's a matter of the time you want to spend and the knowledge of printing you need to have to get it there. Not to mention a wave of hardware and software modifications. How much value do you place on the time it takes and will continue to take going forward on these features to get it into that top tier printer quality?
What Makes The Prusa Original so Great
If I'm thinking about the best 3D printer I can get for under $1,000, the Prusa i3 Mk2 is the first thing that is coming into my mind. I've spent some time talking about the spec sheets, but let's look at some things that are often overlooked when it comes assessing a 3D printers value.
1. Quality Assurance Makes a Huge Difference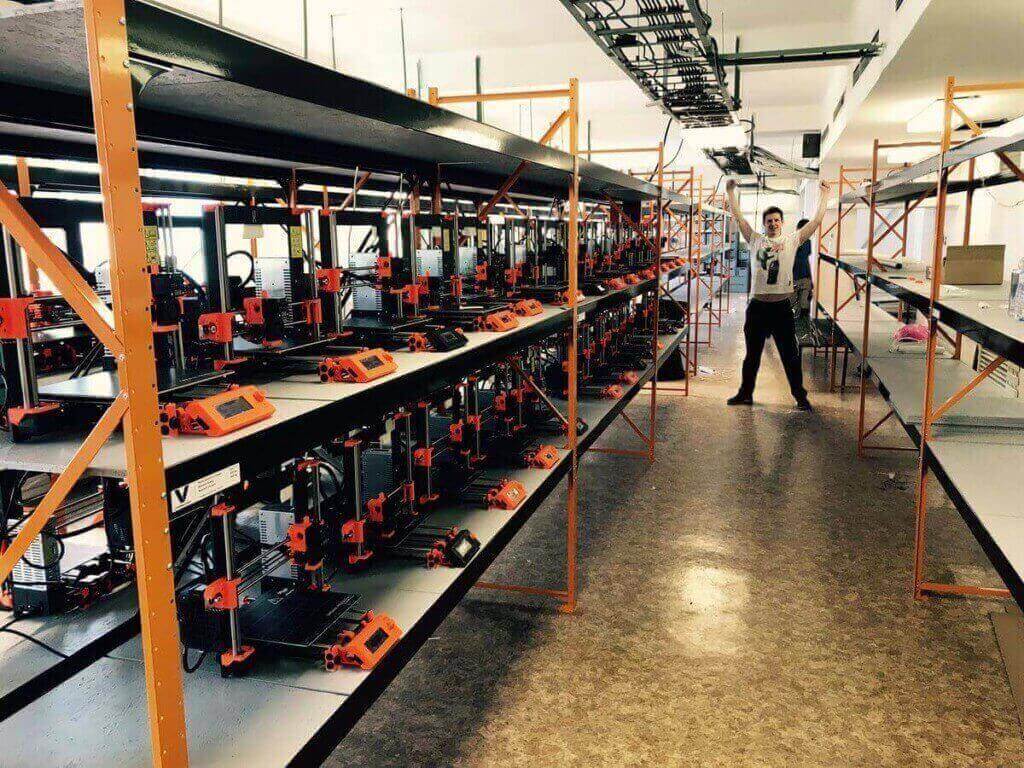 Quality assurance is often an overlooked factor in the cost of printers, especially for low-cost models. In the original Prusa i3 kit, everything's tested, checked and doublechecked before it is shipped to the customer. When was the last time you heard of a Prusa Mk2 showing up with a dead board faulty power supply or missing components? The original Prusa kit even comes with a lot of additional screws, nuts, and enough zippers to build 15 more 3D printers. And if it were to happen that something's missing, you can bet that you would have new parts shipped fast with extra sweets in the box.
When it comes to QA lower cost Prusa kits, the Anet actually does a lot better than I would expect for their price. It's a matter of convenience really as most manufacturers will send you new parts if something is not working. But that means finding out what part is not working, contacting the manufacturer to send replacement parts, and then waiting for those parts to be delivered to you. How much monetary value are you giving that interaction? Because that to me is extremely valuable it adds tremendously to the overall owner experience of having a printer. This is another thing that most low-cost Prusa kits don't offer. However, they do a far better job than I would expect for such cheap kits. Noone would expect much support from a company selling a $150 printer kit. Yet many of them are easy to contact and will provide good support if something is wrong. Do not expect much in the way of operational support – so you should check if there's a good community that can help you out when you're running in trouble.
2. Good Software Makes 3D Printing Fun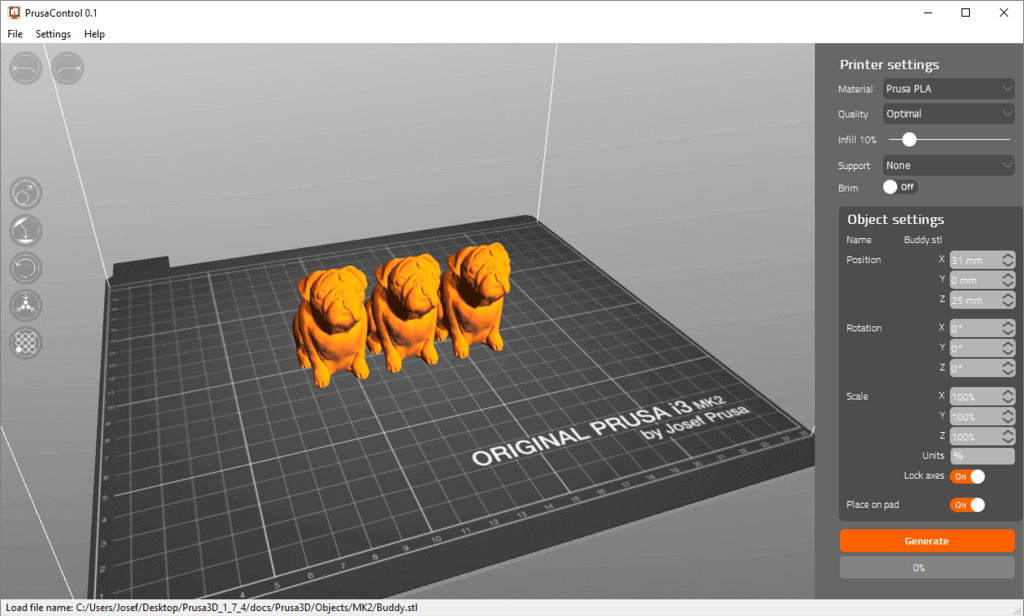 Software is also extremely important. Your printer is only going to print as well as the quality of the G-code you throw at it. And how hard are you going to have to work to get that quality G-code for all kinds of different models? How much value do you put on a well-tuned slicer profile? Most cheap Prusa i3 kits will give you an outdated Cura version on the SD card — and that is about it. You will have to figure out your own configuration and settings. If you are a 3D printing guru, this will take no more than 5 minutes. But if you're newer to printing, can take weeks of frustrating tweaking and researching as to what these settings even do.
Most cheap Prusa i3 kits cost about the same as a Simplify3D license. Simplify3D has lots of rave supporters who are incredibly happy with their purchase. So I would think that is a demonstration as to the value some place on having an easily configurable slicer that gives them profiles for the vast majority of printers on the market. Two minutes and you're exporting your benchy Gcode with near perfect settings for the printer and brand of material you're using.
3. Open Source is a Key Factor for Ongoing Development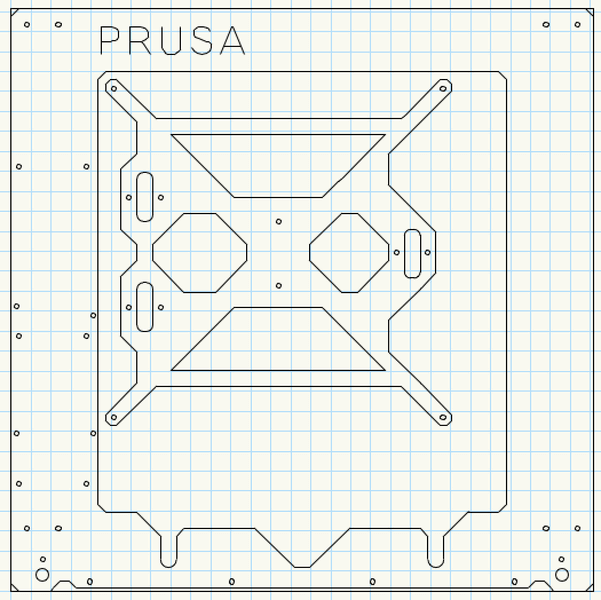 Staying true to the open source nature of his company, Prusa Control is built on top of Sli3r. This gives you a specially configured slicer for your original Prusa; something that you would have to go to Lulzbot or Ultimaker printers for, which both are well over $1000. The software RnD hours that Prusa has paid for will go into the future versions of Sli3r, which you will be able to use and benefit from those improvements. These investments have to come from somewhere and that is a contributing factor to the price of the Mk2. If this is something that you find valuable and wish to support then you can put another point on the Mk2. If you don't then you have more reason to save money and go for a Prusa clone.
Three Choices to make a Prusa Clone Shine
But what if you simply cannot afford the original Prusa Mk2? What can I do to get the best out of a Prusa clone?
Firstly ditch the acrylic frame if your printer has one. Replace it with a wooden one or preferably metal. The rigidity of your printer is extremely important to ensure good print quality. If your frame warps, bends or cracks how can you expect to get good prints out of it?
Invest in a good semi-permanent print surface. Buildtak, Print Bite, or Lokbuild or go for the Mk2's choice PEI. These surfaces are going to stop you replacing the tape which is going to knock your bed and then you have to relevel it. You will get fewer print failures due to adhesion problems.
Another highly recommended upgrade would be an auto-leveling probe. They are cheap very easy to add to any kit with just a printed bracket and firmware tweak. Doesn't matter if you have an expensive or cheap printer if your bed isn't level you're on the fast train to failed print. Finally, you should get an all-metal hot-end. If you can afford it a genuine E3D. Yes it's expensive but you're going to get fewer jams clogs and you can bet it will still be printing in a few years. You will go through clone hot-ends and it's just a hassle to rewire and replace clones, even if they are cheap.
The Verdict
If you buy the Prusa i3 Mk2 original, you get an amazing printer at an amazing price. That you no longer have to wait weeks for!
If you don't buy an original Prusa for whatever reason. every single original Prusa that is sold is going to impact the hardware and software development of the clones. When the next amazing feature is added to Prusa Control, it will end up in Sli3r for you to use. When the next i3 specific change is put into the Prusa firmware, you can bet it's going to show up in future versions of Marlin or Smoothieware. Because of the open source nature of this entire project, we all get to use the Prusa i3 design and the entire industry is fundamentally positively changed because of that.
None of these clones would even be possible without Josef Prusa. This is why to me he is one of the single most important and influential people in the 3D printing market. His ethos and philosophy, the things that he spends his time and money on are given to everyone to use for free. Further improving current and future versions of the Prusa i3 original regardless of where you buy it from and for how much.
Should you buy the Original Prusa i3 Mk2? YES! But if you don't, you still win, because people do. I don't think it can get better than that.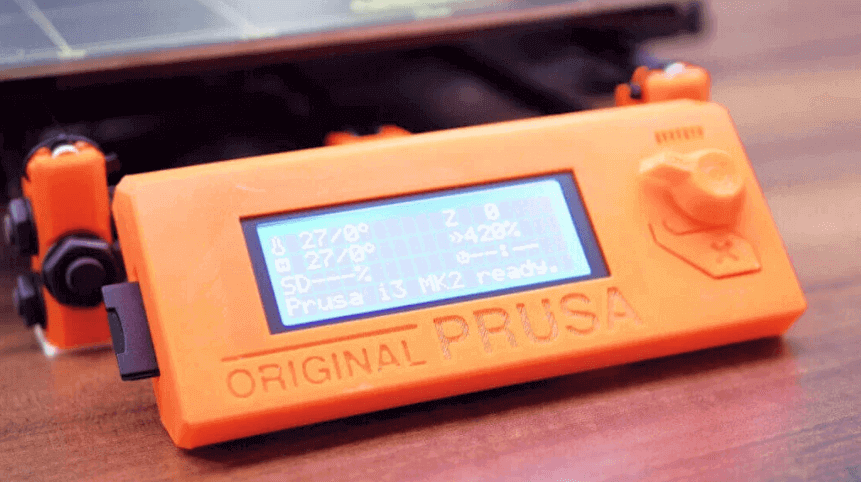 License: The text of "Should I Buy a Prusa i3 Clone or the Original?" by All3DP is licensed under a Creative Commons Attribution 4.0 International License.
Stay informed with notifications from All3DP.
You get a notification when a new article is published.