Why you should read this: to gain some insights into how the toy industry may change with 3D printing and what new toys can we expect to see
A number of large toy companies, including Disney, Lego and Hasbro, have begun to study how to implement 3D printing in their businesses. What began as a new way to make toy prototypes has already begun to change the world of toys as we've known it, taking along incredible new possibilities and also some great challenges, as any disruptive change inevitably holds, especially when taking into consideration the possibility of "downloading objects from the Internet".
Personalized, intelligent, connected: 3d printing toys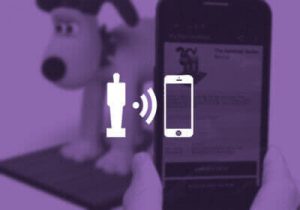 3D printing will make it possible to create more personalized toys, and to make toys in shapes that are today unthinkable and impossible to replicate with injection molding machines. With the use of 3D printing it will be possible to make toys that are more "intelligent" and connected, by integrating 3D printed or readily available electronic components.
All of these benefits are offset by one aspect: the ability for users – or new, small companies – to create their own toys and 3D print them at home and, even more frightening, the possibility for "pirate toy designers" to easily copy and sell toys that are "similar" to the original, at much lower prices. Basically the idea that the toy business could live through the same disruption that happened to music, movies and gaming when digital content piracy exploded.
Will toy makers be next music industry?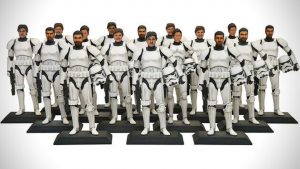 The rampant violation of intellectual property is only one of many aspects of 3D printing. All others can be considered great opportunities, starting with the ability to create the most beautiful, fun and tailor-made objects we can imagine. This is what Hasbro id trying to do through its partnership with Shapeways. It also key to Marvel is doing through the Super Awesome Me 3D printed, personalized superhoeres. And Disney as well, with Star Wars.
There is also another division of Disney that uses 3D printing to create "impossible" toys, for example a spinning top that is not symmetrical, since it has been 3D printed using different densities of material in each part. At the same time some smaller companies, such as Things3D, Toyze and FabZat, are trying to do what Disney did with the Disney Infinity smart and connected actin figures, by investing over one hundred million dollars, and to make it possible for any small company to do the same thing.
Established toy companies fear the digital model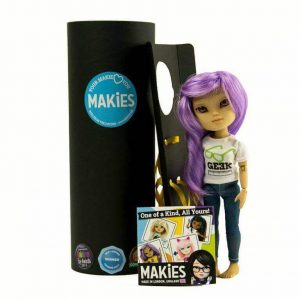 However, before toys become intelligent they will be tailor-made by users, and that is what the Makies Dolls have been able to do, by becoming the first new toy brand to challenge huge names such as Barbie and Disney Princesses. So why don't the larger companies use 3D printing more?
The bottom line is that the fear that the digital model of their toys could be stolen and copied is a huge limiting factor. Another is the fact that 3D printable materials do not yet ensure the quality of injection molded products. When materials and processes will be up to par, however, it will be impossible to stop the spread of pirated toys: the only solution will be to offer something that is better than any illegal copying, just like Apple did with iTunes to counter music piracy.
Nintendos Pokemon: Yes to fans, no to commercial use
One company is already starting to face with this reality is Nintendo. Recently it has a Pokemon Bulbasaur model removed from a digital store on Shapeways. The original designer had created the Pokemon figure as a personal passion and published the 3D model online. Others downloaded it and put it on sale as a 3D printed toy.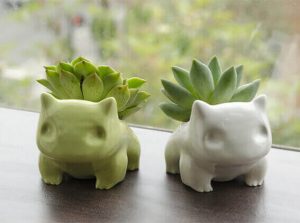 Nintendo, like LEGO has done in the past, explained that it does appreciate the creative work of fans as long as it is not for commercial purposes. It went on to say that there are even cases when its designs can be used as commercial products without express permission but what these cases are is something that can be determined only by judges and copyright lawyers. It sure seems as if though they are going to have their work cut out for them in the coming years.
License: The text of "Why most Big Toy Companies Fear 3D Printing" by All3DP is licensed under a Creative Commons Attribution 4.0 International License.
Subscribe to updates from All3DP
You are subscribed to updates from All3DP
Subscribe
You can't subscribe to updates from All3DP. Learn more…