Bart Aernouts won two triathlons this year — including the Lazarote Ironman and Challenge Roth — with help from Phits 3D printed insoles.
What would it take for you to win a triathlon consisting of a 3,86 km swim, a 180,25 km bicycle ride, and a 42 km marathon? For Belgian triathlete Bart Aernouts, the answer was intensive training and a reliable pair of 3D printed insoles.
Amazingly, Aernouts won not one but two triathlons this year; the Lanzarote Ironman and the Challenge Roth. These are two of the most famous triathlons in the world.
Aside from intense training for months in advance, Aernouts also prepares by sourcing the perfect orthotics. This because they can offer him greater stability while training and racing. And what better way to create a perfectly customized insole than with 3D printing?
Aernouts worked with the Phits expert runner lab to develop the perfect insoles. He was extremely happy with the results from his insoles, saying:
"With their smaller volume, my bike insoles fit perfectly and provided exactly the sort of comfort and support I needed while biking. And the same goes for my running insoles – I ran almost 80% of my training runs with them, as well as the marathon in Challenge Roth, and didn't have a single blister after the race!"

Phits Make 3D Printed Insoles for Champions
In order to develop insoles which Aernouts was happy with, the team at the runner lab measured his running gait. This was done by using 3D scanning techniques.
The data was transformed by Phits into a custom design which cushions and supports Aernouts while he runs. The Phits team took into account the dynamic pressure points of Aernouts' feet in order to do this.
After the design process was complete using 3D modeling software, the team then sent the model to Materialise. The 3D printing company uses Laser Sintering machines which were perfect for creating the final insole.
Pieter-Jan Lijnen, support engineer at Phits Insoles, explains the process, saying:
"Overall, the dynamic design of the orthotics supported feet very well, but for comfort reasons we changed the top covers on both his running and cycling orthotics to polyurethane with a soft and slick textile on it. Especially for the cycling orthotics, Bart's feedback was essential for us to choose the material and we will now use this top cover as the standard for our cycling orthotics."
Source: Materialise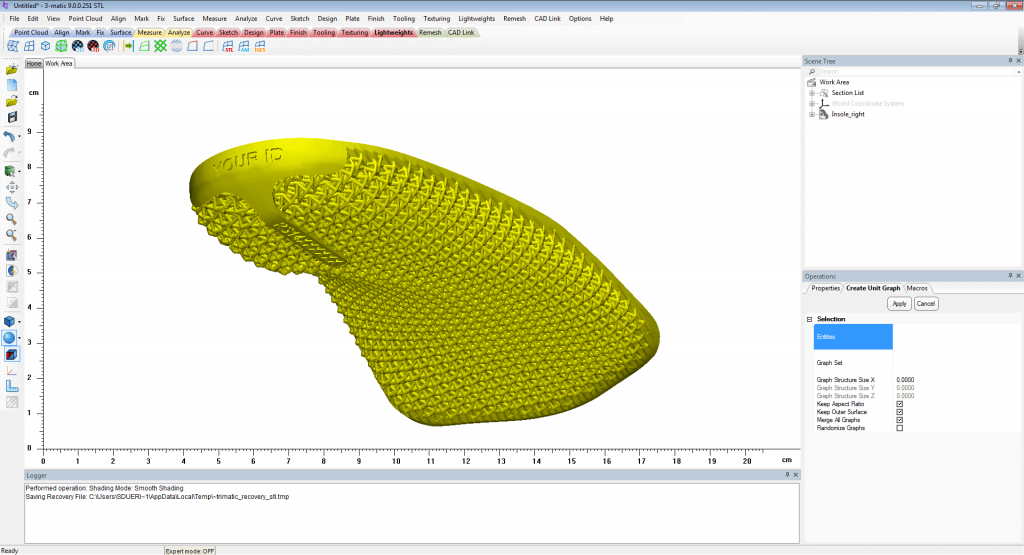 License: The text of "Bart Aernouts Wins Triathlons with 3D Printed Insoles by Phits" by All3DP is licensed under a Creative Commons Attribution 4.0 International License.
Subscribe to updates from All3DP
You are subscribed to updates from All3DP
Subscribe
You can't subscribe to updates from All3DP. Learn more…