Read on, if you want to know more about one of the biggest trends of the International Toy Fair 2015.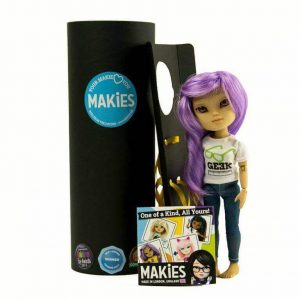 In 2010, before most of us had even began to consider the real potential of 3D printing for consumer toys there was a start-up called Makies, co-founded by now CEO Alice Taylor, that set out to do what no one thought could be possible: enter the huge toy market with a new 3D printed type of doll to compete with giants such as Mattel's Barbie, the Winx or Disney's Princesses
A few years later the Makies are one of the hottest toy you can buy. The price, around €100 is still somewhat high for Europeans but Americans and Asians are really going crazy and have pushed the company to record over 400% growth for the past two years. This, considering it is no longer just a start-up and it is entertain a market which is about as mature and consolidated as can be, is a great demonstration of how much 3D printing and personalization can be disruptive for traditional products.
1 great idea, 12 people and 14 3D printers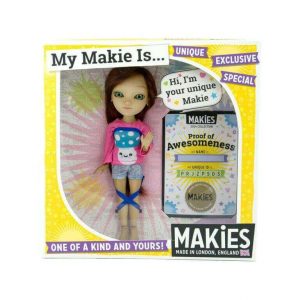 The Makies Dolls are doing all this and more. Their factory is not in China but right in the center of London, in the beautiful Shoreditch area. Inside they have 10 Cube 3D printers, 3 MakerBot Replicators and one Ultimaker. They use them to do all the accessories while they outsource the actual 3D printing by laser sintering in nylon of each doll's body and head to professional 3D printing services.
They also assemble them and finish them with accessories right in their 1.500 square foot office, where a total of 12 people also work on the company's administration and on developing the software. That's because the personalization starts from the Makies online and mobile App. Children can just visit the Makies website or download the Makies Lab App on their iPads, choose basic templates and then personalize the doll however they want, even to look like themselves. Using a digital editor is natural for them, since they have been doing that in video games for years already.
While we are not likely to see them in stores anytime soon, the digital station where children can customize and order their dolls has been a great success at the Selfridges department store in central London, where the Makies have been selling almost one fifth of LEGO, which is an incredible result for a small company.
More personalisation options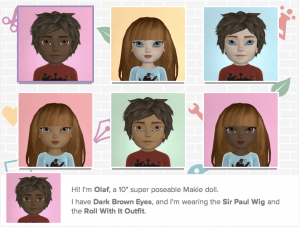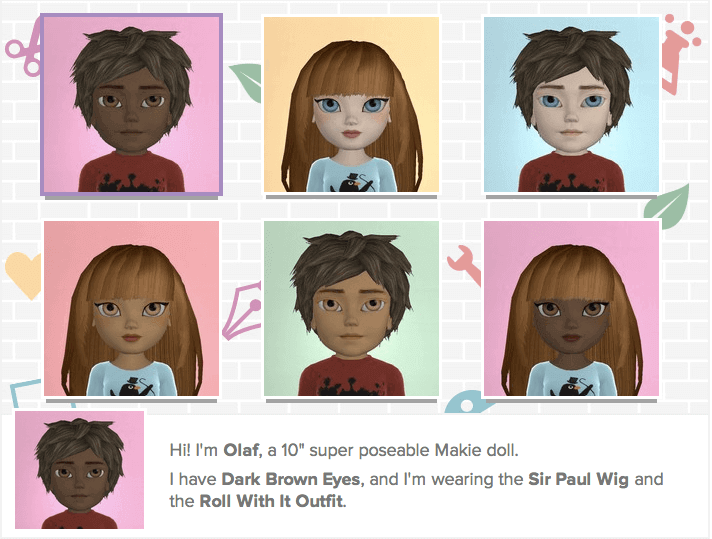 Over the years the Makies, which were designed and prototyped by the original Makies team, have gotten progressively better looking, more colorful and have introduced many new personalization options and accessories that can be purchased through the Makies website or on huge online marketplaces such as Amazon. They also became part of the Cubify network, since Cubify's owner, 3D Systems, also owns a minority stake in the company, which it sees as a great way to promote the awareness of 3D printing with the general public.
As with every venture in the new 3D printing world, the Makies are just at the very beginning of their story. Right now the main goal is to lower the prices, which will be achieved by producing the bodies through traditional injection molding techniques. This does not mean they will be less customizable. Future versions may begin to introduce electronic elements which will allow the dolls to interact with each other and even with video or mobile games, just like it happens for bigger toys such as Spyro and Disney Infinity. It is just a matter of time but one day there may be a Makies for every child.
License: The text of "The Barbie Doll of the Future is 3D Printed to Look Like You" by All3DP is licensed under a Creative Commons Attribution 4.0 International License.
Subscribe to updates from All3DP
You are subscribed to updates from All3DP
Subscribe
You can't subscribe to updates from All3DP. Learn more…