For a limited time, Aldi supermarkets in the United Kingdom will sell a Balco desktop 3D printer for £300 as part of its Specialbuys selection.
Aldi's Specialbuys concept often means that, right in the middle of your food shop, you come across anything from a Workzone Hacksaw to a Little One Baby Racer Walker.
Later this month, UK high street supermarket Aldi is selling a desktop 3D printer for £300.
As these products change each week, you could find yourself stumbling across some bargains you actually want to buy. For example, come the 19th of November, Christmas is coming early to British 3D printing fans.
In the Specialbuy section on the Aldi website, you'll find a Balco desktop 3D printer for £300. Aldi have dubbed the bargain as a 3D printer hero.
"Start creating your own amazing 3D prints with this steel-framed 3D Printer. Available at exceptional value, this machine features touchscreen controls, prints directly from SD cards, supports a variety of filaments, and has a large build area to print your toys, figures, decorations, crafts, and more," the supermarket explains on their website.
All3DP recently reported on a similar story in which Aldi Australia was offering locals an equally cheap 3D printer.

Rush to Aldi or Explore Some Alternatives?
Aldi is the first UK supermarket to sell a 3D printer, but is it worth spending the money? Aldi have listed some of the features of the printer on their website which are worth comparing before you hand over £300 just before the winter holiday.
They say that to help you "print prototypes of all the brilliant inventions you think up", the 3D printer has a sturdy frame and a power supply built into the base of the printer.
The build area is 200 x 200 x 180mm and you can print directly from an SD card. For printing, you can use ABS, PLA or speciality filaments. The printer also uses Fused Filament Fabrication (FFF) and has a heated print bed.
You can buy the printer from the Aldi website and if you're really enjoying splashing the cash, the retailer also has a 55-inch 4K LED Smart TV and "Premium" Bluetooth soundbar available too.
However, it's worth moving fast as stocks are usually limited. You can order the printer on the 19th, however, it won't be shipped until the 23rd. If you're really struggling to think of a Christmas present for your aunt, maybe now's the time she got into 3D printing.
Not convinced by the cheap price and wondering what the catch is? Then you might want to check out All3DP's 20 Best Cheap 3D Printers under $500/$1,000 to compare features.
Source: Engadget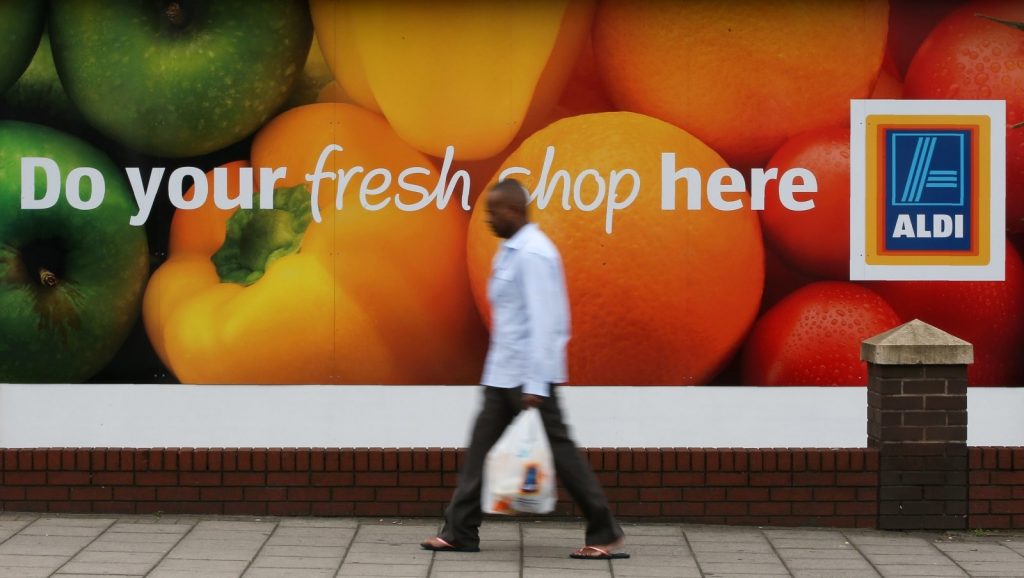 License: The text of "Balco 3D Printer on Sale for £300 at UK Aldi for the First Time" by All3DP is licensed under a Creative Commons Attribution 4.0 International License.
Subscribe to updates from All3DP
You are subscribed to updates from All3DP
Subscribe
You can't subscribe to updates from All3DP. Learn more…