German filament company 3dk.berlin offers a new material for standard FFF 3D printers. Prints made with their "k-top"-filament are heat resistant up to 230 °C.
The filament manufacturer 3dk.berlin claims to have invented the "world's first 4D filament for standard 3D printers". By applying heat, you crystallize it and make it temperature-resistant. Technically this isn't 4D printing (which is used describe to shape-shifting materials), but it's a big step forward for makers and semi-professionals.
You can use the thermoplastic compound for not only for building models and making things but also for industrial appliances such as small series, prototypes and tightly measured objects.
A big bonus: The new material is mechanically stronger than PLA or ABS.
Volker Bernhardt, CEO of 3dk.berlin, thinks of it this way: "Temperature resistant objects near motor compartments or hotends can be printed reliably now".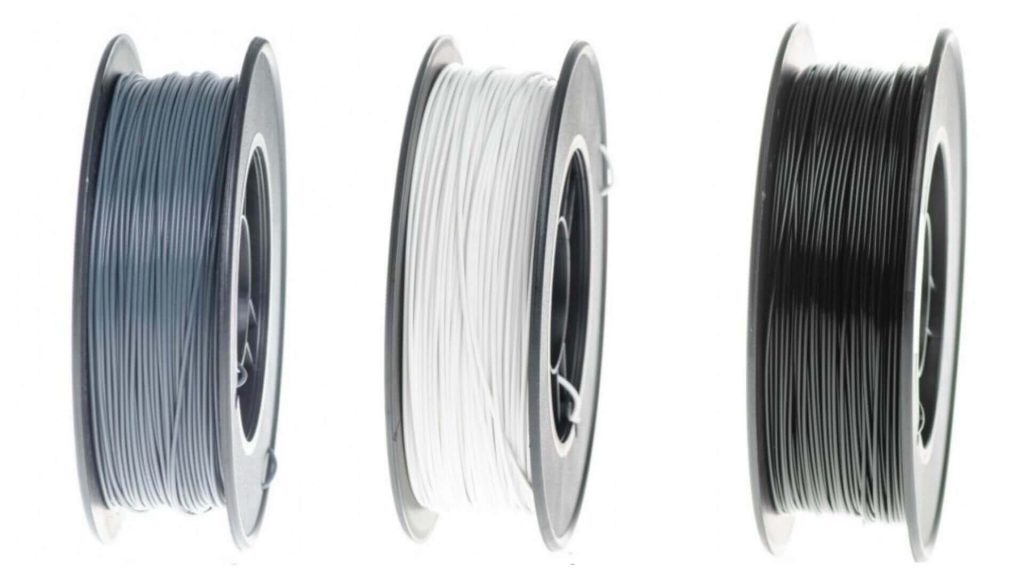 How to Bake Your Filament to Make it Heat Resistant
The company started a piloting campaign in partnership with a big German automotive customizer. After a successful test run, they now offer the k-top filament for regular FDM 3D printers.
In order to make it work, you'll need a nozzle temperature of 260 °C — check your printer to see if it can "handle the heat". A heated bed isn't necessary. According to the company, k-top should print docile, accept active cooling and have a great inter-layer adhesion. The technical synthetic is also considered to be food safe.
After printing the parts, you "bake" them on 110°C inside a convection oven and let them cool down slowly. And yes, even a regular stove should do the trick. Just keep the door closed and let the filament cool slowly. The proper tempering time depends strongly on the volume of the built object – the process can take up to 1 hour.
As soon as the material crystallizes, the print result is highly impacted resistant and can take bigger mechanical loads than standard filament. More information regarding the processing of the material can be found here.
3dk.berlin is a division of Bernhardt Kunststoffverarbeitungs GmbH, which has produced foils, plastic parts, and specialized materials for over 50 years now. The company produces in Germany and is experienced in installation engineering and developing and processing synthetic materials. They also offer biological degradable PLA-filament in 100 standard colors, flexible biofilament (WillowFlex) and specialized materials.
A spool of 3dktop will set you back 29,90€ (around $32,50). It is available in black, gray, and white (1.75 and 2.85 millimeters).
We'll keep you updated as soon as we get our hands on a spool of k-top.
License: The text of "Bake This Filament For Heat-Resistant Objects" by All3DP is licensed under a Creative Commons Attribution 4.0 International License.
Subscribe to updates from All3DP
You are subscribed to updates from All3DP
Subscribe
You can't subscribe to updates from All3DP. Learn more…