Atropos is a six-axis robot arm which can weave fiberglass composites. Beyond looking extremely cool, it could make construction of structures a lot easier and quicker.
If you're into smart robotic arms, this is the news you. Engineers at the Politecnico di Milano revealed the "Atropos" end of last year. Atropos is a six-axis robotic arm which can 3D print fiberglass composites. It was inspired by the natural world, namely the fiber-based behavior of silkworms and spiders.
The additive manufacturing laboratory at the Politecnico, +Lab are behind the design of Atropos.
The robot arm has just won the JEC Innovation Awards at JEC World 2017 in Paris. Europe's largest composites industry group, JEC Group, awarded 13 companies for the most innovative and influential breakthroughs. +LAB won for its "Smart manufacturing of continuous-fiber composites" project.
Because Atropos is capable of printing continuous fiber composites, it could aid the construction process of complex structures without having to use support structures. This is because Continuous Fiber Composites Smart Manufacturing hardens the material as soon as it leaves the extruder.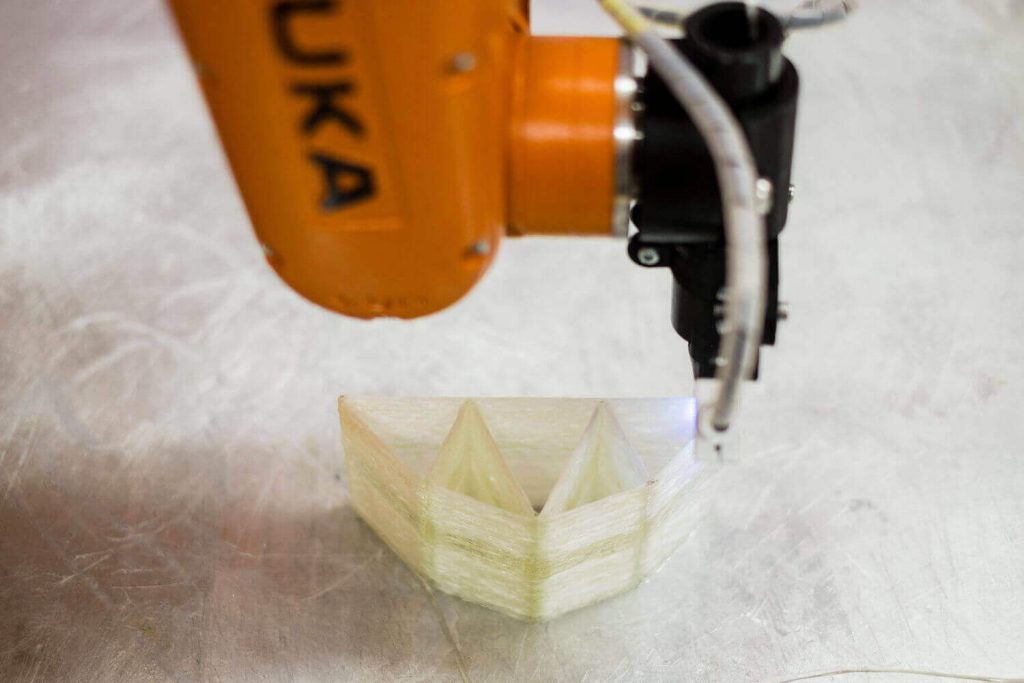 Making an Object Using Atropos is Simple
Rhinoceros 3D modeling software creates designs for printing with the robotic arm. Algorithms editor software, Grasshopper, then calculates both the path and motion of Atropos.
The arm begins 3D printing with thermosetting plastic and fiberglass is embedded into the print. The engineers hope to bring in other fibers, including carbon fiber.
During printing, a UV light hardens the resin. Impressively, this method also means supports are redundant in a majority of prints.
Although this process is currently on the small-scale, the Politecnico di Milano team want to change this. They have considered how to use this 3D printing method to build everything from small, precise structures to large complex products.
The +Lab team is confident that this technology and moveable design has a place in the construction industry. They explain in a press release: "These characteristics, combined with the ease of scaling, makes this technology unique and enables opening up new, unimaginable productive scenarios to the implementation of composites in the world of building construction."
Source: Arch Daily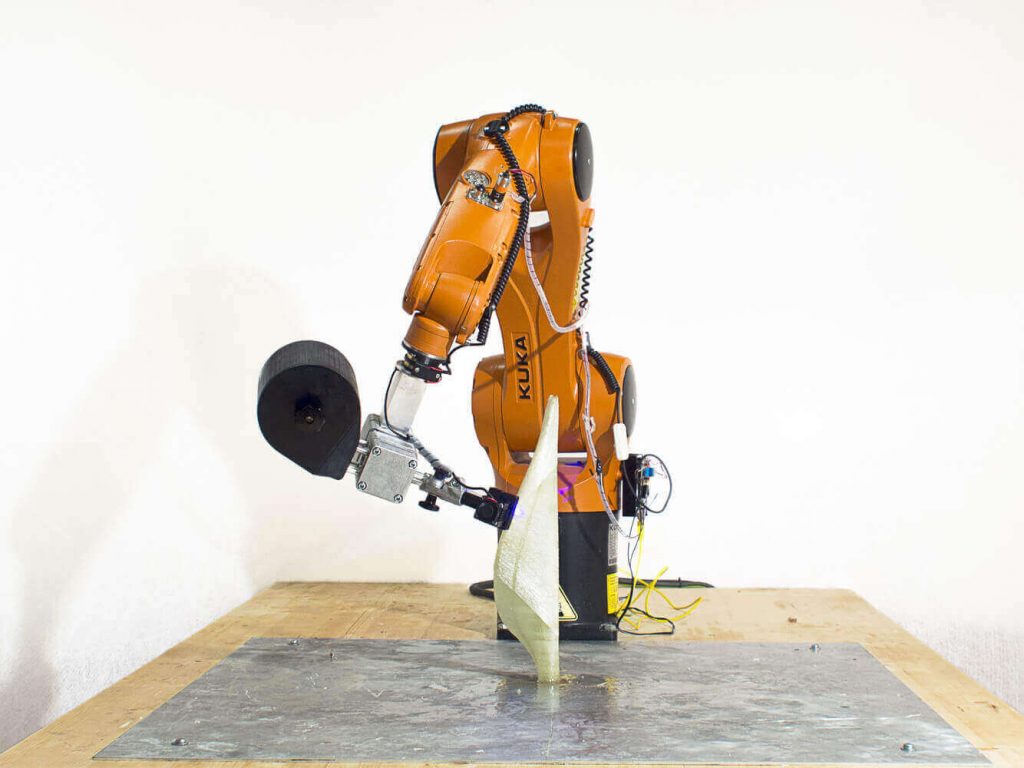 License: The text of "Atropos is a Robot Arm That Weaves Fiber Like Spiders Would Do" by All3DP is licensed under a Creative Commons Attribution 4.0 International License.
Subscribe to updates from All3DP
You are subscribed to updates from All3DP
Subscribe
You can't subscribe to updates from All3DP. Learn more…