Once driven by Hollywood royalty, a classic Alfa Romeo Tipo 33/3 racing car is restored to its former glory with 3D scanning and 3D printing.
You may remember the Alfa Romeo Tipo 33/3 blasting across the silver screen, driven by Steve McQueen in the classic movie Le Mans.
Fast forward to the present day, and the cars are either museum pieces or have disappeared completely. Only 12 prototype race 'Tipos' were ever made, which makes them incredibly valuable.
One of the remaining Tipos is in the care of Martin Stretton Racing, a leading race-car restoration specialist. But when an engine cover needed replacing, the team faced a tricky conundrum. As team owner Martin Stretton explains:
"This is a rare car – only one of twelve that were made and run by Autodelta – so when we were searching for a replacement cover, the options were limited. We found several alternatives that were close, but none of them were exact matches for our Alfa Tipo 33/3."
Thankfully, the problem was solved by high performance engineering specialists KWSP. Their approach? 3D scanning original parts and 3D printing them as new.
The gang at KWSP set to work on "remanufacturing" five new covers. They used a handheld Creaform Handyscan 700 to 3D scan several parts, including the badly corroded engine cover, water pump, and housing.
Next, they cleaned up the image capture using 3D Systems' Geomagic computer aided design (CAD) software. But the physical wear and tear proved too great; it was impossible to recognise the distinctive Alfa Romeo logo.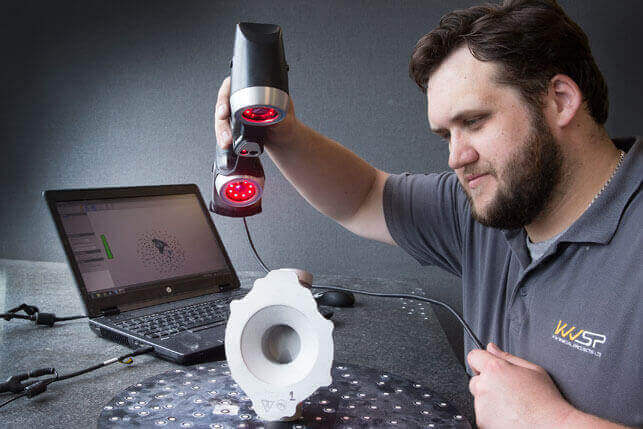 3D Printing Rescues Alfa Romeo Tipo from the Scrapheap
Stuart Banyard, head of advanced manufacturing at KWSP, said:
"The original part we had was defective, but this where the real value of our consultancy comes in. We were able to create a digital scan of the part – and then crucially, make vital changes to the design to bring it back to its original geometry and functionality."
Using CAD, the team were able to enhance structural elements. In other words, recreate the component as close as possible to its original form. A finished digital asset was created, and a prototype was 3D printed before being cast.
A cover prototype was printed overnight using one of KWSP's Stratasys Fortus 3D printers, which was then bolted to the engine to confirm proof of concept.
"This is an important stage of the remanufacturing process as it enables us to make any final changes to the design, without incurring significant cost," explains Banyard.
Amazingly, the part fitted first time, and the project could move on to the next stage. The final part was cast in aluminium for added corrosion resistance, which you can see the finished design below.
Stretton was very happy with the finished result. "Without 3D printing," he says, "it would have been a lot more difficult to put this great Alfa on the road again."
And if he were alive today, Steve McQueen would probably struggle to tell the difference.
Source: Develop3D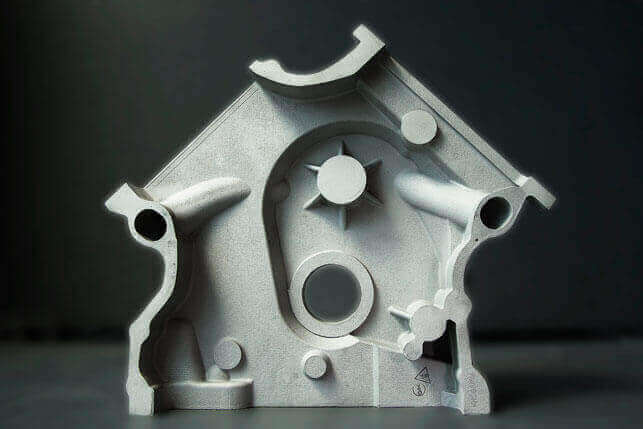 License: The text of "Alfa Romeo Tipo: Rare Racecar Restored with 3D Printing" by All3DP is licensed under a Creative Commons Attribution 4.0 International License.
Subscribe to updates from All3DP
You are subscribed to updates from All3DP
Subscribe
You can't subscribe to updates from All3DP. Learn more…