Aleph Objects, the producer of LulzBot 3D printers, has hired the marketing agency Made to help with brand transformation.
There are many factors that determine whether a 3D printer will succeed on the consumer market or not. First and foremost, you need a high quality and user friendly product, as well as an affordable price and exceptional customer service (just to name a few).
But another critical element is one that is universal across all great products and idea: branding. Aleph Objects, the producer of Lulzbot 3D printers, is aiming to transform its brand after bringing the marketing agency Made onboard.
Together, Aleph Objects and Made will work to develop a brand strategy and creative campaign that showcases the untapped potential of 3D printing.
The Colorado-based manufacturer has already launched the "Make Everything" campaign, encouraging new and old customers to utilize their Lulzbot machines in the optimal way.
"'Make Everything' captures our commitment to manufacturing tools for evolved making. With Made, we found a partner crazy enough to help us share this story and we are excited about challenging users to ask themselves, what can't they make?" said Harris Kenny, president of Aleph Objects.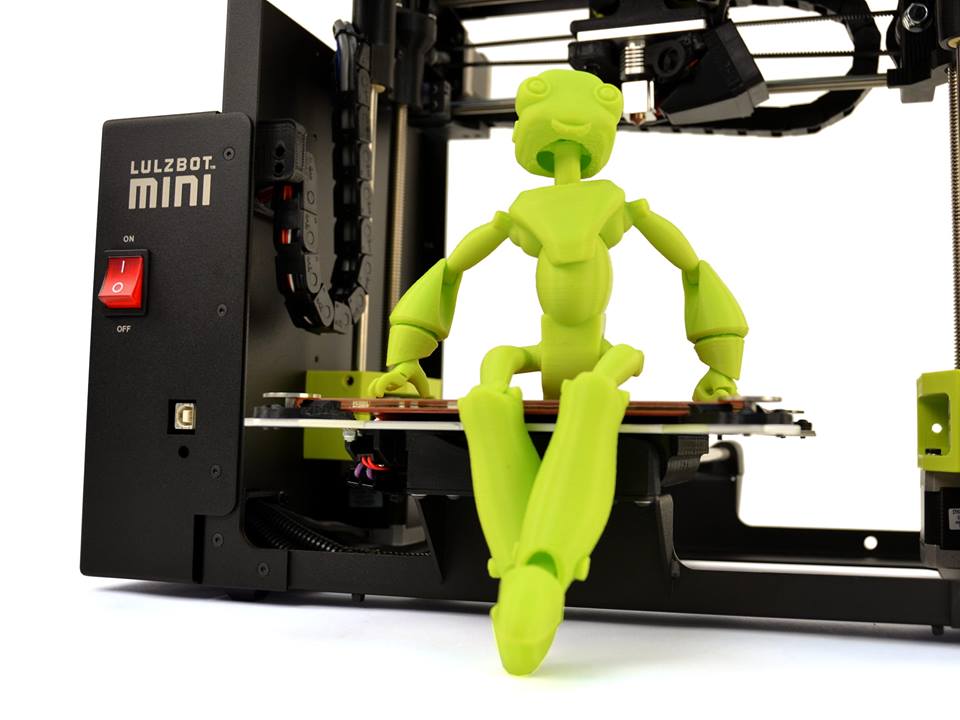 Lulzbot Kicks Off Brand Transformation With "Make Everything" Campaign
The new brand revitalization is kicking off with a fake watch advert that subtly promotes Lulzbot 3D printers. Set on the Lulzbot website, the campaign is disguised as a back-cover ad running in an industry magazine publication. The witty marketing strategy showcases how 3D printing can bring functional designs to life.
We found a partner crazy enough to help us share this story and we are excited about challenging users to ask themselves, what can't they make?
On the page, which features a pensive male model flaunting his 3D printed Lulzbot watch, consumers are directed to a free downloadable CAD file of the wrist accessory. In fact, there's a comprehensive tutorial that will take you through the project step-by-step.
In addition to the 3D printed wristwatch, Lulzbot also shares ideas such as hydrokinetic turbine generators and holographic personal assistants. The company also likens its brand to Benjamin Franklin, comparing similarities in the belief of "Free, Libre, and Open Source innovation".
Since employing the Made agency, Aleph Objects seems to be transforming Lulzbot into a more personable and alluring brand. On top of that, the manufacturer is also giving both prospective and longtime customers an engaging tutorial to create 3D printed functional objects.
https://youtu.be/E6Qhk9lH-nI
License: The text of "Aleph Objects Undergoes Brand Transformation After Hiring Made Agency" by All3DP is licensed under a Creative Commons Attribution 4.0 International License.
Subscribe to updates from All3DP
You are subscribed to updates from All3DP
Subscribe
You can't subscribe to updates from All3DP. Learn more…