The specifications of the low-cost "Aether 1" bioprinter are very impressive. Now the company has shipped its first beta unit to a science lab in the UK.
"The revolution has begun…" – the press release of the first Aether 1 bioprinter isn't holding back with the confidence of its makers. Now, "the world's most advanced 3D bioprinter" will be delivered to researchers at Cambridge University in the UK.
Dr. Yan Yan Shery Huang is doing research on organ-on-chips, soft tissue engineering and bio-fabrication for cell patterning. Together with bioengineering student Elisabeth Gill, she will be the very first people to get the opportunity to try out the new Aether 1. They plan to use the bioprinter for multi-material and multi-fabrication-method bioprinting.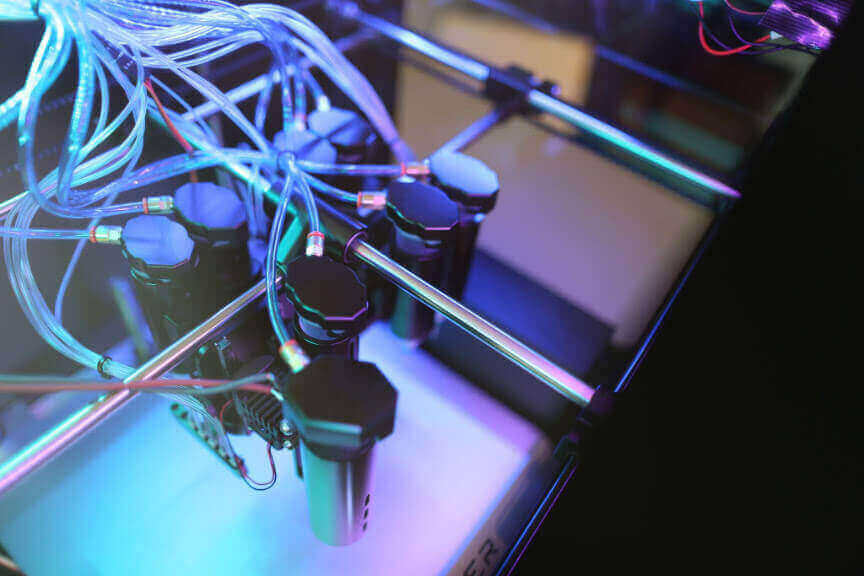 First Beta Units Considered to be "a bit raw"
According to the US-based manufacturer, the Aether 1 is capable of printing with up to 24 materials. It can also mix multiple fabrication methods, as one single print, from one file. It comes with a modular air-pressure based system that can hold 8 syringes, 2 hot-ends and 10 extruders. Optional attachments like microvalve droplet jets are also in the making. If you want to really go deep, you can – according to the company – print with "14 high-precision droplet jets, and combine them with 8 syringes and 2 hot-ends for a total of 24 extruders".
With an estimated price point of $10.000 this could be the machine science labs have been waiting for.
According to the press release, the first beta unit is "a bit raw" and "there are many improvements that need to be made, and problems that remain to be solved."
However, we are extremely excited to say that we've shipped the product with all major core functions and features operational, including fabrication methods like syringe extrusion, FDM/FFF, droplet jetting, and laser engraving. In addition to its fabrication methods, Aether 1's 4 primary one-of-a-kind automation features are all in working order, and as of our most recent tests…highly accurate.

Machine vision based fully automatic air pressure calibration, automatic true mechanical stage leveling, dual automatic multi-function cleaning stations, and one of Aether's best features and its most recent addition, automatic offset calibration.
The company has recently ramped up their staff and have moved to a bigger location in San Francisco. They hope to ship more beta units out near the end of this month. We'll keep you updated on this highly versatile bioprinter.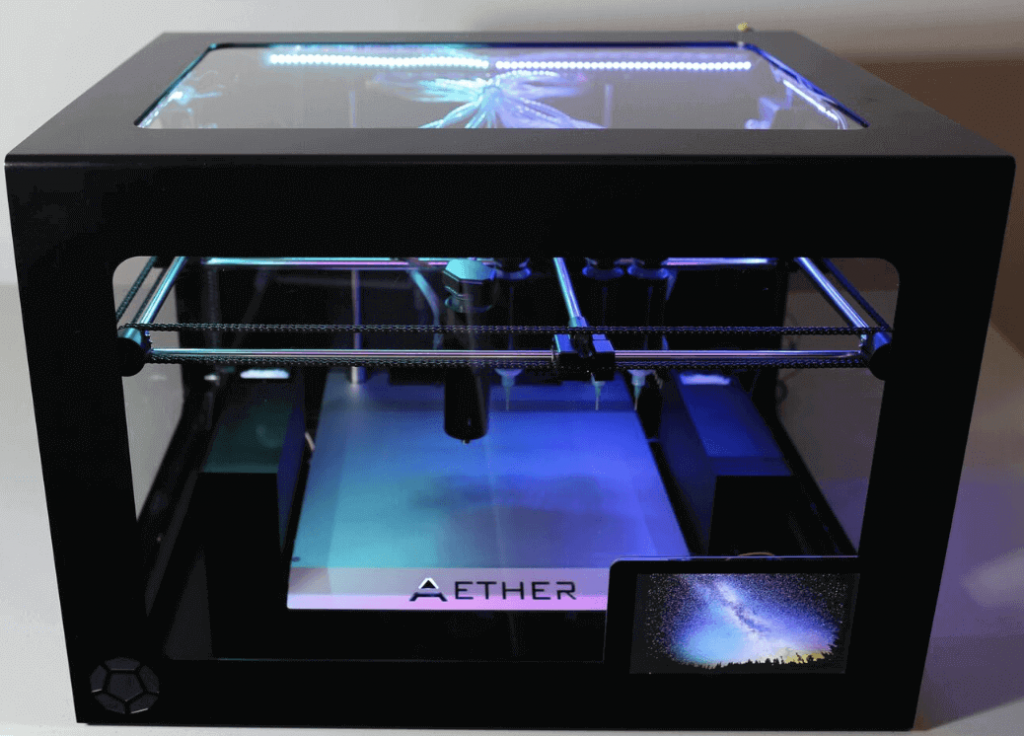 License: The text of "Aether Ships its First Bioprinter To Cambridge University" by All3DP is licensed under a Creative Commons Attribution 4.0 International License.
Subscribe to updates from All3DP
You are subscribed to updates from All3DP
Subscribe
You can't subscribe to updates from All3DP. Learn more…