If you happen to be in Lyon, France anytime soon, make sure to check out the royal blue 3D printed lion. It sits at the entrance of the Parc Olympique.
The lion guards the home stadium for the football club Olympique Lyonnais and measures an impressive 13 feet high, 13 feet long, two feet wide, and weighs 1.6 tons.
Not surprisingly, it took almost 500 hours to 3D print and more than 20 days of non-stop production. Once the print was finished, it also required 600 hours to finish and assemble too.
The first 3D printed lion is just one of four mascots which will be used to decorate the stadium. The following three lions will be painted, red, white, and gold to match the Olympique Lyonnais team.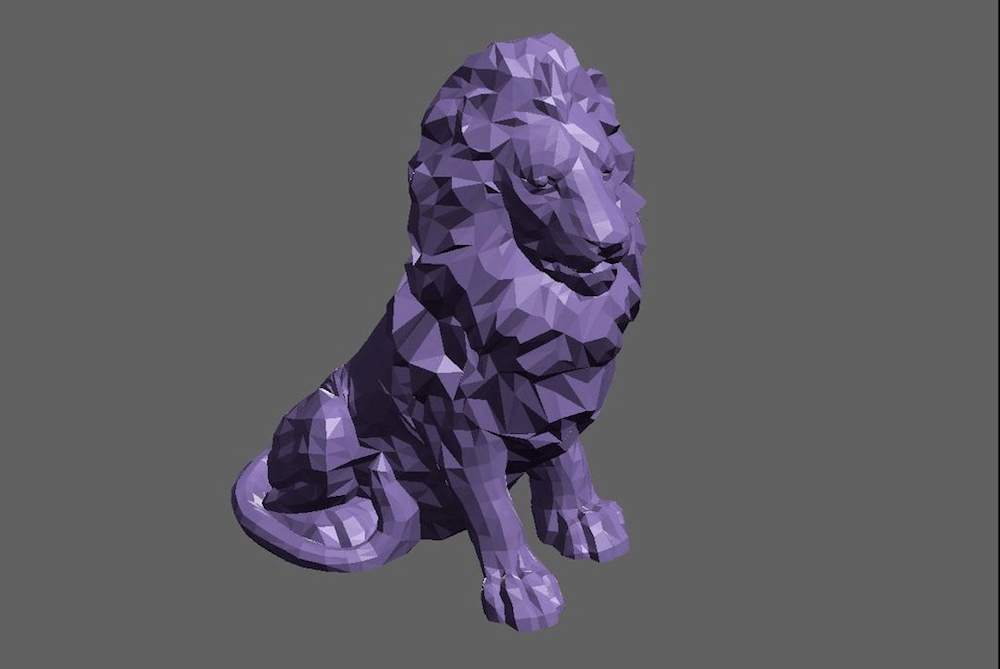 Why Were the Lions Created?
The finished lions will be a symbol of what can happen when innovation meets 3D printing and will represent a shift in manufacturing processes as well as team spirit – which seems like a perfect idea for a football club.
Initially, local architectural firm Naço had obtained the 3D Lion design from Dutch designer Marthijn from 3DWP. The company needed a 3D printing service who were capable of scaling up the design so they contacted Drawn to help them out with this interesting decoration.
French company Drawn were behind the entire production and used their large-format industrial 3D printer called Galatea which is a robotic arm unique to France with only one other like it in the world.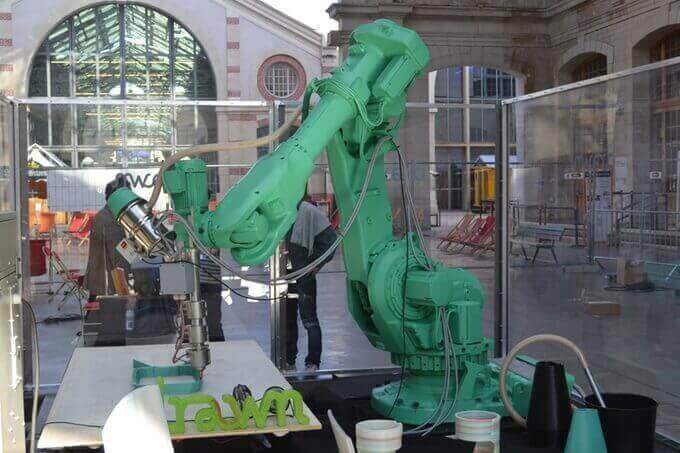 The printer works by a process known as "3D printing by hot wire deposit" which creates successive layer rims, which then weld when heated.
Even though the machine is capable of 3D printing large objects, these huge lions require 88 parts each and are 3D printed with fiberglass reinforced ABS, which is then assembled using screws.
Right now, the team are working on the second 3D printed lion – which will be painted white – and the project should be finished sometime between now and April.
Check out the making of the huge head below or visit Drawn's website. Let us know what you think of this process in the comments.
https://youtu.be/GiC-BCrgCoQ
License: The text of "French Soccer Stadium is Guarded by Huge 3D Printed Lions" by All3DP is licensed under a Creative Commons Attribution 4.0 International License.
Subscribe to updates from All3DP
You are subscribed to updates from All3DP
Subscribe
You can't subscribe to updates from All3DP. Learn more…