The AR2 6 axis robot launched on Kickstarter – this is an open-source, 3D printable kit which can be built using off-the-shelf components all for under $2,500.
Just launched on Kickstarter is the AR2 6 axis robot aluminum parts kit operated by an Arduino microcontroller. The robot was created by Chris Annin, an automation engineer who has worked in the investment casting industry for more than 20 years.
"I have a passion for robotics. I've always wondered why robots have to cost more than $30K and I wanted to bring a lower cost option to the table to afford the rest of us the opportunity to experience and play with 6 axis robots," he explains.
Annin is hoping to raise $23,900. So far, the campaign has managed $6,328 thanks to 7 backers. But there are still 41 days to go. However, Annin's robot is open source, which may hinder the money raising.
You can support the campaign and buy an aluminum parts kit from Kickstarter for $1,195. This includes the full set of aluminum structural components to build the AR2 robot. Alternatively, pledge $100 or more and receive the AR2 full set of 3D printed covers and spacers for the 6 axis robot.
Annin adds that the cost for electrical components, bearings, and hardware is around $1,180. This means that to build the robot, including the aluminum parts kit, will be $2,375. However, he adds that a typical desktop 6 axis robot can cost upwards of $30k.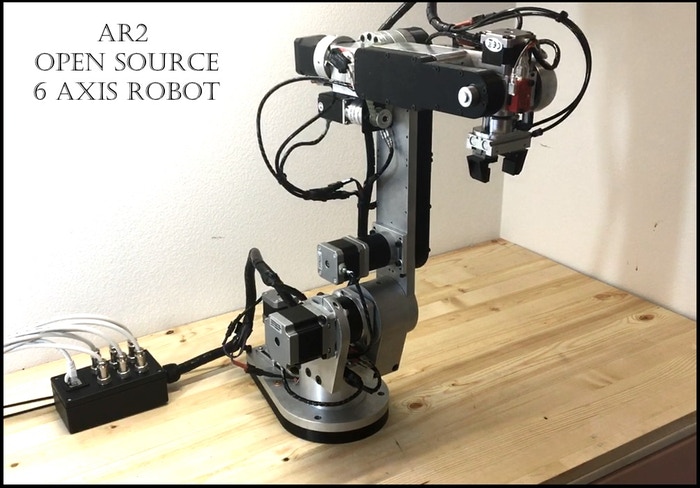 Are you Mechanically Inclined?
If the Kickstarter campaign is successful, the kits will be shipped worldwide by June 2018. But, Annin explains that this project isn't for the inexperienced.
"Users will need to be somewhat mechanically inclined and able to follow basic assembly instructions and know how to load software onto their computer and onto an Arduino," he states on the Kickstarter page.
If you can manage this then after building you'll have a robotic arm which can provide movement through 6 axes. Annin adds that it's an affordable entry-level option.
Alternatively, if you're up for more of a challenge, it's possible to download all software, instructions and 3D printing files from GitHub.
Check out the Kickstarter campaign to pledge and receive an AR2 robot kit!
Source: Geeky Gadgets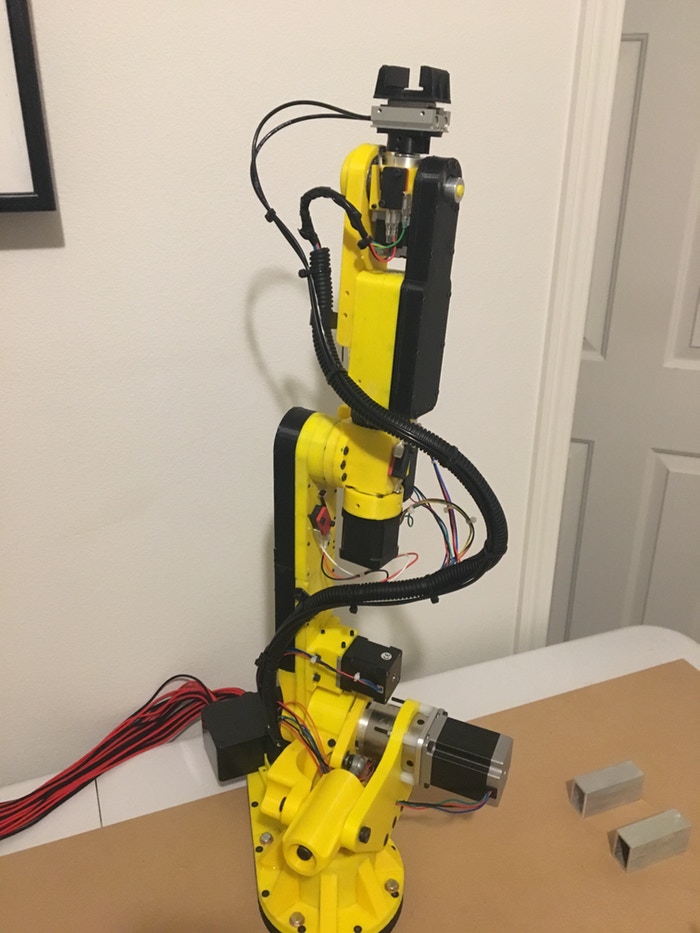 License: The text of "6-Axis Open-Source Robot Arm is Now on Kickstarter" by All3DP is licensed under a Creative Commons Attribution 4.0 International License.
Subscribe to updates from All3DP
You are subscribed to updates from All3DP
Subscribe
You can't subscribe to updates from All3DP. Learn more…