Researchers from the Georgia Institute of Technology developed tensegrity structures using 3D printers. The 3D printed objects dramatically expand when exposed to heat.
It's been somewhat quiet on 4D printing in 2017, but recently, things are unfolding again. Researchers from Georgia Institute of Technology have developed a method using 4D printing which could greatly improve space missions.
Essentially, 4D printing means a 3D printed structure which then changes in some way after the print is complete. More on 4D printing here: What is 4D Printing? – All You Need to Know
In this case, the researchers used 3D printers to create objects which expand when exposed to heat. With heat, the 3D printed objects turn into tensegrity structures. This system relies on struts, or floating polymer rods, which are held together by cables. Glaucio Paulino, a professor in Georgia Tech's School of Civil and Environmental Engineering explains:
"Tensegrity structures are extremely lightweight while also being very strong… That's the reason there's a heavy amount of interest right now in researching the use of tensegrity structures for outer space exploration. The goal is to find a way to deploy a large object that initially takes up little space."
From Flat to Fully Unfurled at 149 Degrees Fahrenheit
In order to take up very little space, the struts are temporarily folded flat. This is possible as they are 3D printed as hollow shapes with a narrow opening which runs through the tube. At the end of each strut is an attachment point which connects the cables, also made using 3D printing.
After printing, the flat structures are put into 149 degrees Fahrenheit (or 65 degrees Celsius) water and begin to unfurl. This happens as the struts are 3D printed using shape memory polymers. It's then the "memory" of the struts which makes this happen and researchers can control the speed.
"We believe that you could build something like an antenna that initially is compressed and takes up little space, but once it's heated, say just from the heat of the sun, would fully expand," said Jerry Qi, a professor in the George W. Woodruff School of Mechanical Engineering at Georgia Tech. Another idea is using the structures for shape-change soft robots.
The researcher's work was sponsored by the National Science Foundation and the Air Force Office of Scientific Research. Find out more by reading the research published in the journal Scientific Reports.
Source: Tech Crunch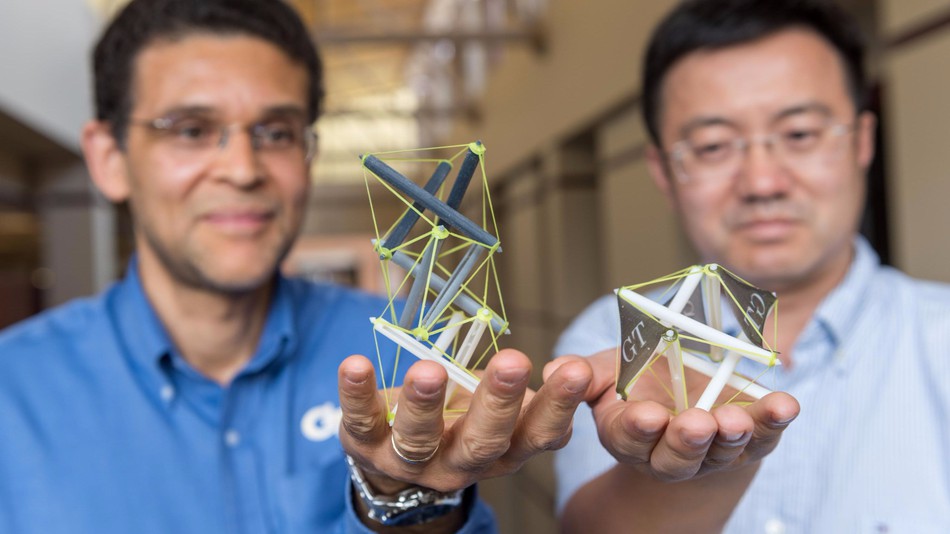 License: The text of "4D Printed Structures Could Improve Space Missions and Biomedical Devices" by All3DP is licensed under a Creative Commons Attribution 4.0 International License.
Subscribe to updates from All3DP
You are subscribed to updates from All3DP
Subscribe
You can't subscribe to updates from All3DP. Learn more…