In January, Ica & Kostika, the emerging design studio, announced its shoe collection called Exobiology. Now, these shoes are available to buy from the studio's website.
"This collection is a celebration of the natural systems that create beautiful intricacies and how we can go beyond nature to create a form engineered to our desires, something otherworldly," said co-founder Ica Paru previously.
Every shoe in the collection is 3D printed and, although wearing the designs may be treacherous, they certainly look beautiful, carrying names like Seahorse Metal, Coral Branch DIY, Seahorse Metal, and Mycelium Wedge Metal.
Like the shoes' heels, the prices are steep. You can expect to pay anywhere from $500 to over $10,000 for these "wearable shoe sculptures." The good news — if you have small feet, that is — is, the price per pair varies based on your shoe size.
Since they're wearable art, the shoes also come with a long list of restrictions including keeping them in their shoebox when not using them, spot cleaning them with soap and water, wearing them ideally only on carpeted surfaces and generally being mindful of the fact they are delicate and can be easily damaged.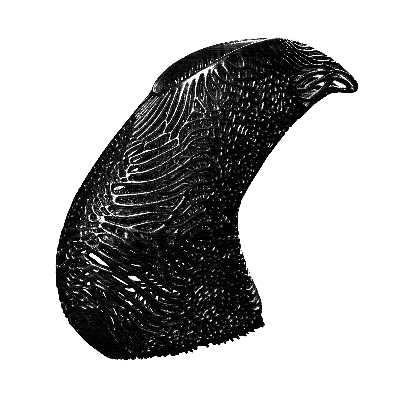 Not For the Fainthearted
If you're not put off by sky-high price tag or heel of these shoes, you can visit the new website to order a pair for yourself. All of Ica & Kostika's shoes are made to order through external 3D printing companies. They have shoes printed in both metal and plastic using SLS.
Though the shoes are made to order, they do not provide a custom fit for your feet. Instead, you have to pick your size like a regular pair of shoes based on your measurements.
As soon as you've paid for your shoes, they are produced with either plastic using an SLS printer or steel using a binder jetting process. The metal shoes are later infused with bronze resulting in a material that is 60% steel and 40% bronze. As a result, one pair of shoes in sizes five to 13 will weigh between 4.7 and 9.2 lbs.
Ica & Kostika ship to several countries and when your new shoes arrive, you can choose whether to wear them as they are or to get them finished locally in your preferred color.
Source: Ica & Kostika