Weta Workshop is a New Zealand special effects design studio which has produced costumes, props and animatronics for hundreds of films such as The Lord of the Rings and Avatar.
Now, the design studio has acquired a large format Massivit 1800 3D printer for its facility in Wellington, New Zealand, and will be using the technology for the big screen.
However, this isn't the first time that the company is using 3D printing as it has previously employed the technology for films such as the remake of Ghost in the Shell.
"We manufacture super-sized, hyper-realistic human figures, creatures, vehicles and other huge props for film and television and have always been on the search for technology that can produce large parts at a high speed… For 15 years, we have dreamed of a day when a printer would provide super large scale, speed and build strength at low print costs, in equal measure. The Massivit 1800 has delivered this for us," explains Richard Taylor, Co-Founder, CEO and Creative Director of Weta Workshop.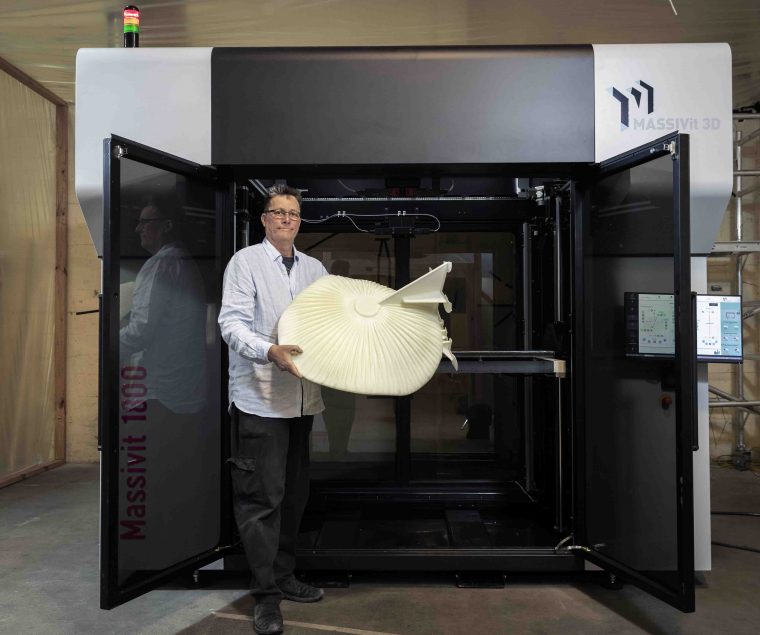 Printing Large Geometrically Complex Parts for the Big Screen
Weta Workshop bought the 3D printer from the Massivit distribution partner in Australia and New Zealand, Stick on Signs. The printer will be put to work right away, creating large geometrically complex models.
The technology is predicted to save Weta Workshop thousands of dollars as it will be replacing more traditional methods of producing parts.
Pietro Marson, Workshop Operations Analyst at Weta Workshop, adds: "We're often required to create 8- or 9-meter-tall sculptures and mannequins, which means we need to print multiple parts and then manually fit them together… Needless to say, this is both time-consuming and expensive.
As you might expect, this machine isn't the only one at the Weta Workshop. The design studio also employs cutting edge technology such as smaller 3D printers, industrial robots and CNC routers.
Keep your eyes peeled for fascinating large-scale special effects in future films that the design studio works on.
Source: 3D Printing Media Network