Edelkone, a developer of smart, portable filmmaking solutions is expanding its 3D printable Ortak line with the addition of the PocketSHOT 3D. A camera rig that can be manipulated for use in a variety of situations, PockerSHOT 3D can even, as the name suggests, be popped in a pocket.
Edelkrone explains on its website: "PocketSHOT 3D is the 3D printable version of edelkrone's Red Dot Award winner PocketSHOT. There are many variations, including but not limited to hip support, chest support, top handle, and tabletop stand."
Edelkrone promises the PocketSHOT 3D features "one-of-a-kind constant friction technology" that prevents joints from getting loose.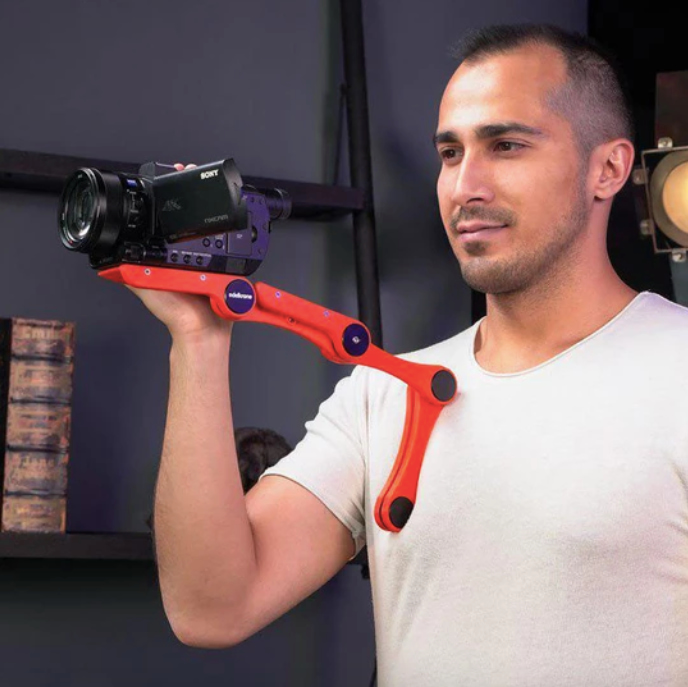 Multiple Camera Rig Solutions for $29
Edelkrone claims that the number of setups that you can achieve using the PocketSHOT 3D is "endless". For example, use it to long, stable videos by attaching it to the built-in belt groove.
"The design of PocketSHOT 3D has managed to shrink a fully-featured camera rig into one compact product. You won't ever leave it behind," writes Edelkrone, adding "There is no right or wrong way to use PocketSHOT 3D."
This new 3D printable product costs $29 on the Edelkrone website. For this, you'll receive the CNC machined aluminium parts, a 3D model, and an assembly guide. The PocketSHOT 3D uses a standard tripod thread, making it compatible with virtually all video cameras and DSLRs. Find out more on the Edelkrone website.