The wait is up. After teasing something "big" in a tweet last week, Prusa has unveiled a smaller machine, the Original Mini 3D printer, along with news the company is also working on a larger machine, dubbed "Prusa XL."
Company founder Josef Prusa hinted at a smaller machine being in the works two weeks ago at TCT Birmingham when a fan brought him a homemade mini version of the MK3.
"Would you guys be interested (sic) smaller and cheaper beast like this?" he tweeted, posing with the approximately 30-centimeter-tall mini in a photo he shared to his almost 40,000 followers.
But now, it's official. With a build volume of 180 x 180 x 180 mm compared to the Original Prusa i3 MK3S' 250 x 210 x 210, the Mini is compact, but, assures Prusa, it packs a punch.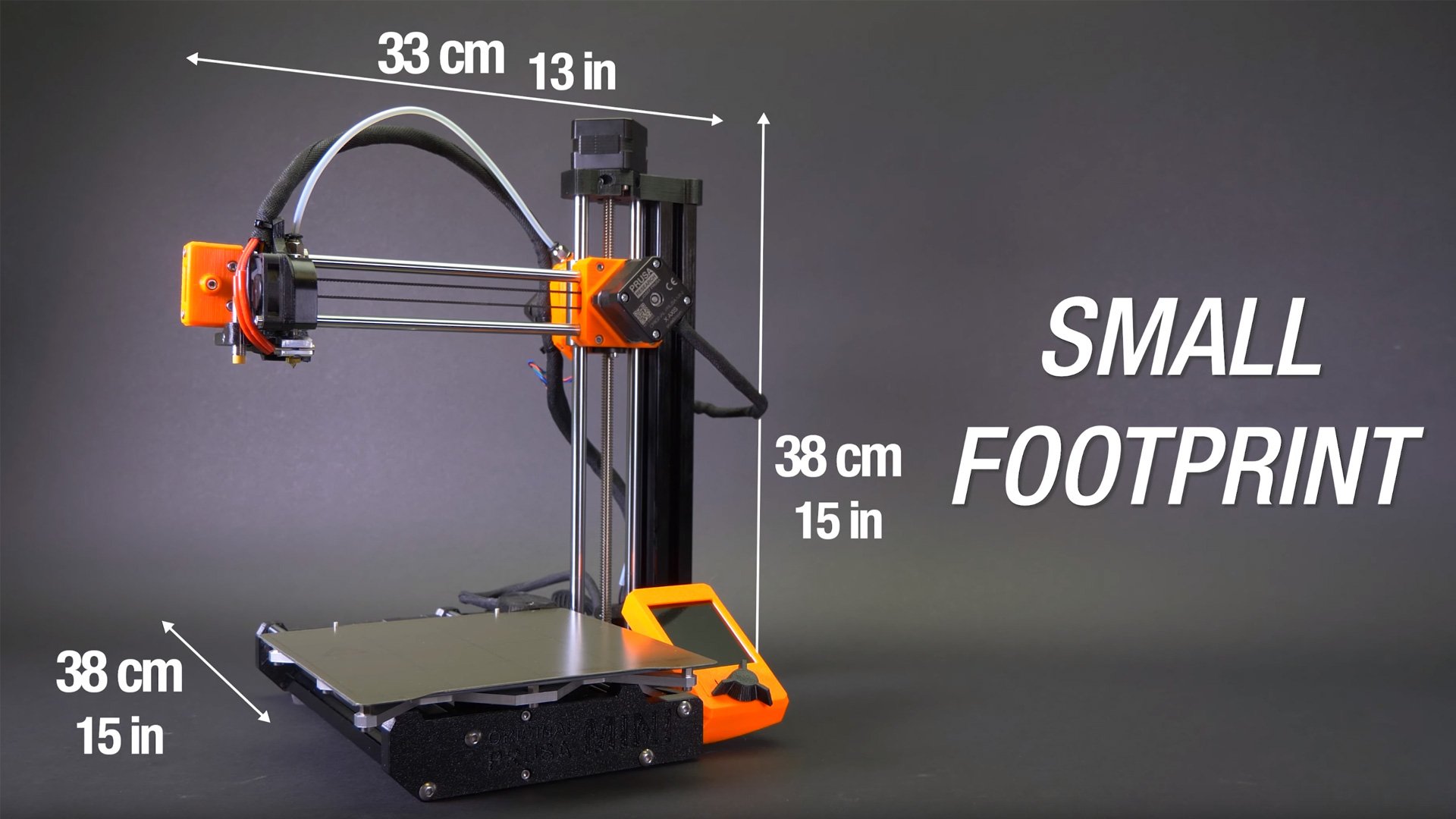 It's priced at $349 USD, or €379, which makes it substantially cheaper than an MK3S, a perfect entry-level printer, and a direct competitor to cheap printers like the fan-favorite Ender 3 Pro and the Tarantula Pro. The company suggests it would also be ideal for a print farm as the total desk space one machine requires is 350 × 450 mm and compared to one MK3S, two Minis can produce more parts in the same amount of time, maximizing production.
Of course, it's not just some volume that's missing from the Mini compared to the MK3S, but, that's part of the design, says Prusa.
"Yeah, you might say that the Mini looks like it's missing some parts," he says in the announcement. "Trust me, the same happened with the i3 design – and it became a huge hit."
The Mini should come with the reliability and support its bigger counterpart is known for, but it also crams in a few extra features. According to Prusa, it includes a color LCD display, replaceable sprint steel sheets and the ability to print via ethernet or Wi-Fi (as a separate upgrade) or even USB drives. It also can support E3D nozzles, sensorless homing using Trinamic 2209 drivers, a custom 32-bit mainboard and a built-in online firmware updater.
Also unlike the MK3S, which has a direct drive extruder system, the Mini has a Bowden system with a 3:1 gearing system. It doesn't heat up quite as much either — its maximum extruder and bed temperature is 20°C lower than the MK3S' 300°C and 120°C respectively. This limits it somewhat in the materials it can handle, but not by much. According to Prusa, it can print "PLA, PETG, ASA, ABS and Flex."
The machine is set to start shipping out at the end of November, however, expect some lead times in case the machine is flying off the shelves.
If you are intrigued by Prusa's suggestion of creating a print farm with Minis, you'll have to wait. There's a limit of two printers per order for the time being.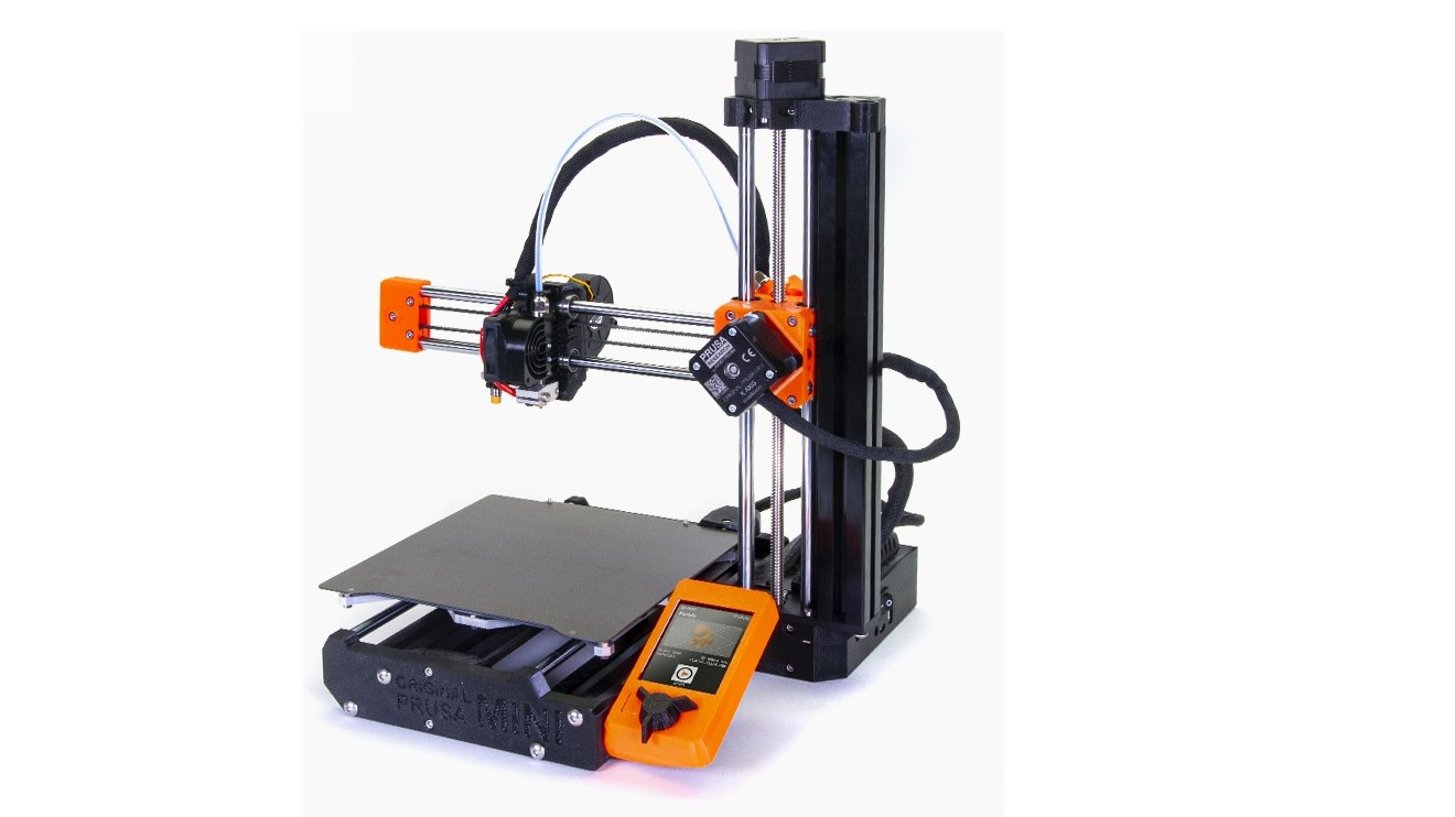 However, that's not all Prusa has in store. The company is also working on "Prusa XL" 3D printer which will have a whopping 400 x 400 x 400 mm build volume and will be based on CoreXY architecture. The company says it will have "a new geared extruder and an improved heatbed — among other things," but did not elaborate further.
And, if you're anxious your MK3S could be getting lost in the excitement, don't worry.
"The Mini isn't meant to replace the i3 MK3S product line," writes Prusa. "It's a different kind of product and we don't plan to discontinue the MK3S anytime soon – there's still room for potential upgrades."
(Source: Prusa)
(Lead image source: Prusa)