Actresses Katie Holmes, Nina Dobrev, Julia Garner, Deepika Padukone, and Jourdan Dunn all wore ensembles which featured 3D printing to this year's Met Gala.
They were created by designer Zac Posen who collaborated with GE Additive and Protolabs. He explains: "I dreamt it, GE Additive engineered it and came up with how these were going to actually happen. And then Protolabs printed it."
Every year, the Met Gala raises funds for the Metropolitan Museum of Art's Costume Institute in the most extravagant of ways and there is always a theme. This year, the theme was "camp" which pays homage to Susan Sontag. Her 1964 essay describes camp as the love of exaggeration and the unnatural.
Posen's interpretation of this theme was to design a gown in the shape of a rose for Dunn which involved printing 37 petals and attaching them to a wearable cage. For Padukone, Posen created a gown made up of 400 3D printed pieces which were made to look like they were embroidered (but were actually created by engineers.)
Garner wore a 3D printed headpiece which took 22 hours to print in nylon on a Multi Jet Fusion machine. For Holmes, Posen designed a beautiful purple dress with 3D printed collar pieces in the shape of palm leaves. These leaves took 56 hours to print using SLA. Finally, the 3D printed bustier worn by Nina Dobrev took 200 hours to print using stereolithography.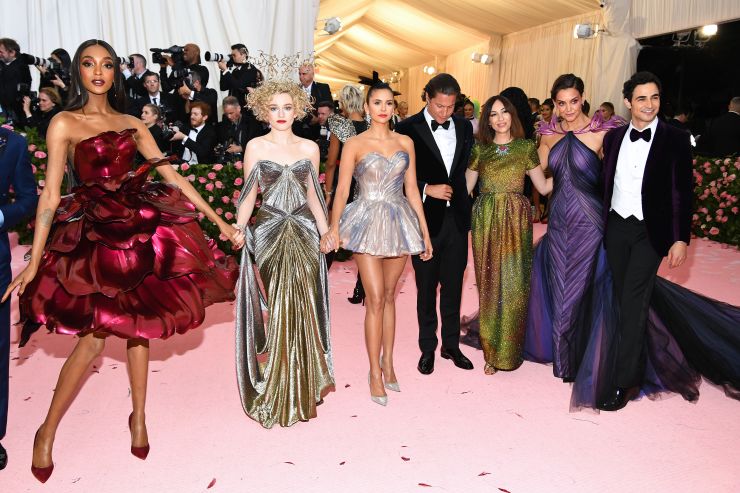 Stealing the Show with a 3D Printed Gown
This 3D printing project took an entire year. It began after last year's gala, with a lunch between Posen and Linda Boff, GE's chief marketing officer, where they started planning the spectacle.
Posen's imagination was instantly sparked and the project began.
"We flew to Pittsburgh to see a printing facility, and learned about plastics and polymers and polyamides and all these different materials," he explains. "Then I started to learn with different materials what was possible, what's not possible. And really the answer is, almost everything is possible."
After Posen designed his creations, he sent them off to GE which created CAD files using his work. 3D scanners were employed to make sure each piece fit each actress perfectly. Once the CAD files were finalized, they were sent to Protolabs which used GE equipment to 3D print the pieces (and re-print them when they weren't quite right.)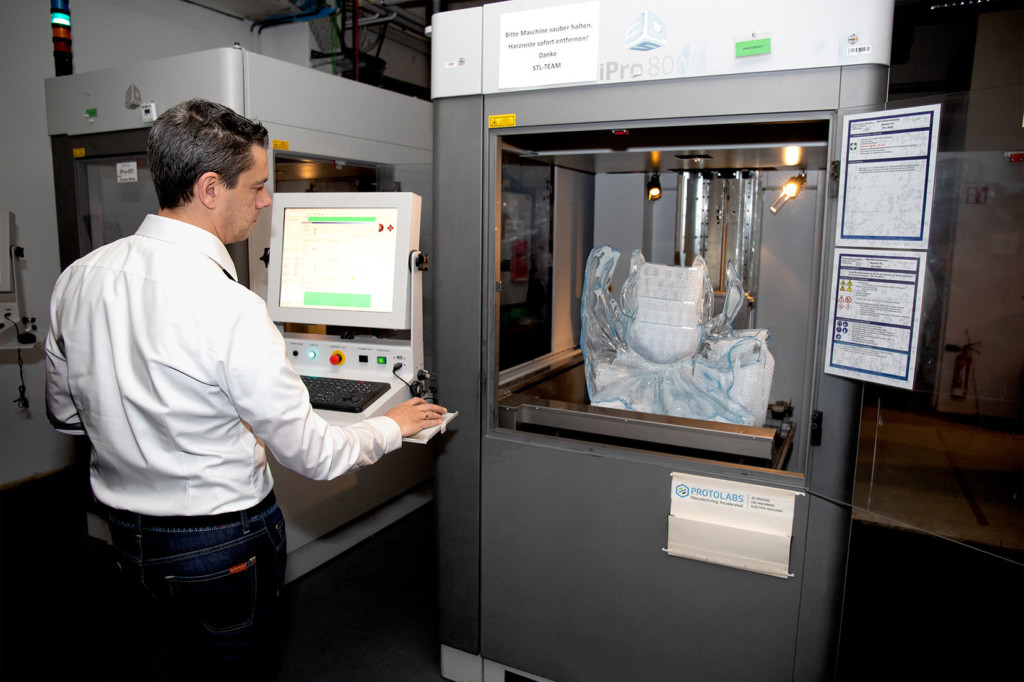 "For me, science, engineering and art all work together. That's why standing at the forefront of 3D printing is so important," says Protolabs General Manager Daniel Cohn. "In a fashion project like this, 3D printing gives designers almost complete creative freedom."
As the Met Gala has now come to an end, the exhibition "Camp: Notes on Fashion" will open on May 9th at New York City's Metropolitan Museum of Art.
Source: CNBC