Etihad Airways Engineering will soon be enhancing its Maintenance, Overhaul, and Repair (MRO) services by increasing its 3D printing capabilities.
To do this, it has now partnered up with EOS, the German company developing Additive Manufacturing solutions. The two companies finalized this strategic alliance at the Abu Dhabi Grand Prix last weekend.
EOS will now have to qualify its machine, process, and materials with aviation regulation. Then, there are plans to use polymer technology to produce 3D printed cabin interiors. It could be possible that the partnership one day extends to include EOS metal technology.
"Etihad constantly invests in new technology and has identified additive manufacturing as a key technology for aviation interior parts, as well as applications beyond aerospace in the future. The technology is a key enabler when it comes to design and innovation in our industry. Etihad is proud to work towards a vision of a 3D printed cabin interior," said Bernhard Randerath, Vice President Design, Engineering and Innovation at Etihad Airways Engineering.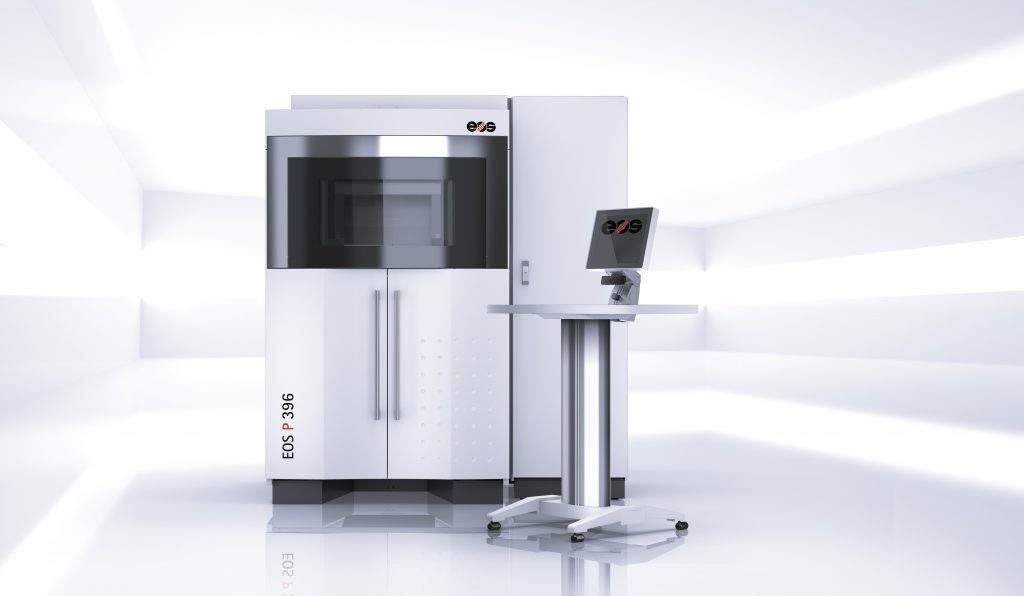 Collaborating with AM Companies for Manufacturing Benefits
Ethiad Airways plans to use 3D printing to optimize repairs and develop lightweight parts in shorter amounts of time with higher levels of customization.
As well as this, Ethiad will be aiming to certify the EOS AM process before it is rolled out to customers throughout its broader ecosystem. Markus Glasser, Senior Vice President Export Region at EOS, adds:
"Etihad is providing industry-leading aircraft maintenance and engineering solutions. As such, we share the same mindset as both of our companies are committed to high quality solutions and constant technology innovation. We are honoured to support our partner on this innovation journey, as such bringing the production of aircraft interior parts to the next level."
As well as forming a partnership with EOS, Etihad Airways Engineering has also installed a BigRep One machine. This is because, earlier in the year, the company formed an alliance with BigRep, the developer of large-scale FDM 3D printers.
The installation of the BigRep One is the first part of the alliance agreement and it will be used to manufacture non-flying parts, jigs, and fixtures. Next year, the company will install a BigRep Edge system which was launched at Formnext 2018.
Stephan Beyer, CEO of BigRep GmbH said: "Thanks to our 3D printers, we will accelerate the use of additive manufacturing in the aviation industry. With the BigRep Pro and Edge, we will be able to unfold the full potential of our technology, together with Etihad Airways Engineering. These machines offer an unprecedented level of precision, quality and speed, and enable us to use the high-performance, innovative printing materials the aviation industry requires."
Source: tct Magazine