3D printing construction company COBOD International signed an agreement to distribute their 3D printers in the UAE through Dubai-based 3DVinci Creations.
Dubai set a target to have 25% of all new buildings 3D printed by 2030. This deal between COBOD and 3DVinci Creations should help bring the city closer to its goal.
"With this distributorship agreement, we aim to provide cost-effective and fast 3D concrete printing solutions that will address the housing and construction needs in the UAE,"  said Edouard Baaklini, CEO of 3DVinci Creations.
COBOD was set up last year by 3D Printhuset. It owns the BOD1, the first fully permitted 3D printed building in Europe, and the BOD2 construction 3D printer. The  BOD1 was sent to the 3DVinci Creations HQ in Dubai as part of the agreement, making it the first gantry construction 3D printer in the city.
"At COBOD we are working towards full automation in the construction industry by designing 3D concrete printers and automated processes for the building site," said Henrik Lund-Nielsen, CEO and co-founder of COBOD.
"In cooperation with our local distributor, 3DVinci Creations, we decided to install a gantry 3D concrete printer so that the local market can explore and experience firsthand the potential of this disruptive technology."
So far, said Lund-Nielsen, governmental entities, as well as local construction and architectural companies, have come to visit the BOD1 in Dubai.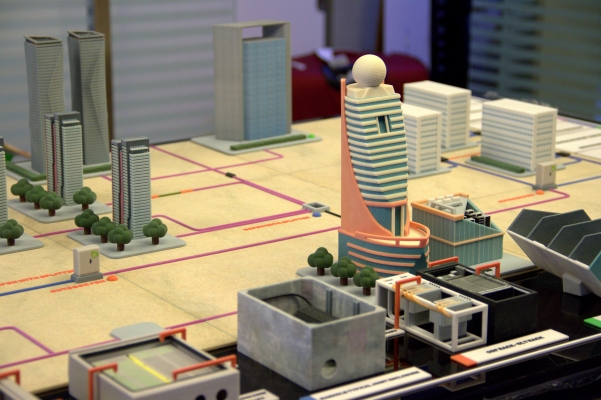 3D Printing Perceived as Better for Environment, Cheaper
3DVinci's Baaklini believes that 3D printing can contribute to creating a better and healthier world by changing the ways we design and build.
Many believe 3D concrete printing provides the local market with benefits such as reduced labor costs, material waste and carbon emissions.
Meanwhile, it is a more sustainable and eco-friendly construction method which provides improvements in design capabilities while also speeding up construction times.
By Spring, BOD2 units will also be installed in the region. Meanwhile, COBOD continues work on a next-gen construction 3D printer which will be ready within the next three years.
For more on 3D printing and construction, check out these articles:
Source: tct Magazine