Healing a wound by directly 3D printing a patient's skin cells onto it sounds like the stuff of science-fiction. However, scientists from Wake Forest Institute for Regenerative Medicine (WFIRM), North Carolina, have developed a mobile skin bioprinting system which can do just that.
The system is a first of its kind and allows for bi-layered skin to be printed directly onto wounds. Sean Murphy, PhD, a WFIRM assistant professor who was the lead author of the paper, said:
"The unique aspect of this technology is the mobility of the system and the ability to provide on-site management of extensive wounds by scanning and measuring them in order to deposit the cells directly where they are needed to create skin."
The scientists explain that millions of Americans are affected by chronic, large or non-healing wounds. Their system could heal patients with diabetic pressure ulcers which are currently expensive to treat and burn victims who account of up to 30% of combat casualties in conventional warfare for military personnel.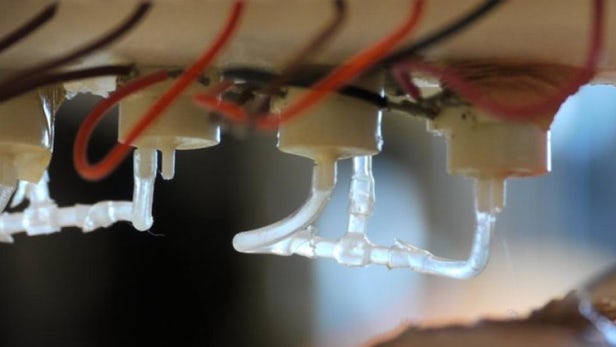 From Pre-Clinical Models to Human Trials
The way the scientist's process works is to take skin cells from uninjured tissue and grow these. Then, the cells are mixed with hydrogel and put into a bioprinter.
Imaging technology scans the wound and tells the printer which cells to deliver and where. The cells are deposited directly into the wound and printed to replicate the layered skin structure. This accelerates the formation of normal skin structure and function.
"The technology has the potential to eliminate the need for painful skin grafts that cause further disfigurement for patients suffering from large wounds or burns," said WFIRM Director Anthony Atala, MD, and a co-author of the paper. "A mobile bioprinter that can provide on-site management of extensive wounds could help to accelerate the delivery of care and decrease costs for patients."
So far, this method has only been tested on pre-clinical models. Next, they will be conducting clinical trials in humans. The scientist's work was published in Nature's Scientific Reports journal this month.
Source: Press Release