The American University in Dubai (AUD) is establishing the Middle East's first Center for 3D Concrete Printing and Digital Construction at the university campus.
To do this, it has signed a cooperation agreement with 3DVinci Creations, a Dubai-based 3D printing company.
"With this cooperation agreement, we aim to perform strategic analyses of the present and future capabilities of 3D Concrete Printing and of digitally-driven construction systems," said 3DVinci Creations CEO Edouard Baaklini.
"The Center will work with local regulatory bodies to develop newly updated building codes that pertain to 3D printed buildings and structures. We will also develop cost models of 3D Printed Concrete buildings and structures together with tools for value analysis vis-à-vis traditional construction methodologies."
Arabtec Construction Company and Robert Bird Group, a global engineering consultancy firm, have also signed the cooperation agreement with AUD and 3DVinci Creations.
This scientific research center for 3D printing concrete buildings will be built on the AUD campus and is the first of its kind in the Middle East. 3DVinci Creations will provide the 3D printer for the center.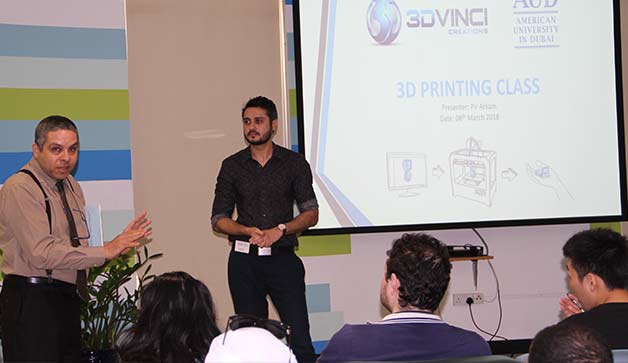 Rapidly Growing 3D Concrete Printing at the American University in Dubai
University students, faculty members, and researchers from cooperating companies will have access to the 3D printing center.
With this center, the university aims to create a "consortium of academic, industry, and government entities" interested in developing and implementing new materials, processes and products locally within the 3D concrete printing and digital construction industry.
Teams will also be working on creating tools and business models to meet the needs of the concrete 3D printing industry in the Gulf region and the Middle East.
Furthermore, the center will work on providing local and regional communities with educational and training workshops in 3D concrete printing.
Source: Press release