For anyone wanting to create ceramic 3D prints, choosing the right material is mandatory. There's now a new contender to this market too, the Ackuretta ceramic resin.
The new resin from the Digital Light Processing 3D printer manufacturer is part of its Qura resin line. The company is describing its new material as an "advanced" and "pioneering" ceramic resin.
Ackuretta explains in a press release: "While traditionally ceramic parts required expensive industrial machinery, the pioneering material provides a unique, accessible solution for ceramic parts."
The material is useful for 3D printing ceramic objects which require high-resolution detail. As well as this, it is also capable of printing at 25 layer thickness.
After the print is complete, it's possible to fire it and produce a fully ceramic, "porcelain-like" finish. Other benefits of the ceramic resin include a high resistance to wear and corrosion, high thermal resistance and electrical insulation.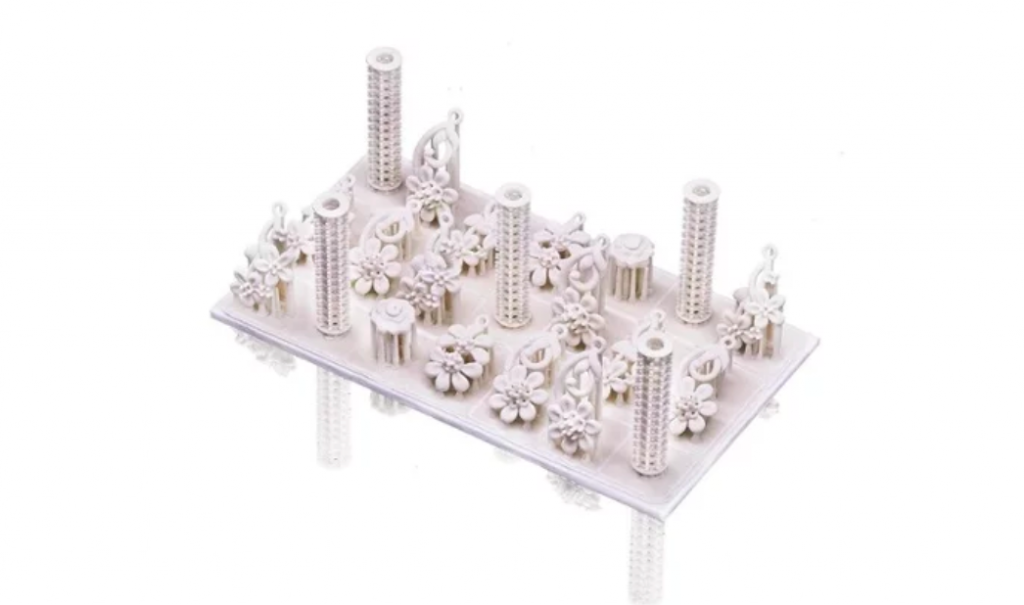 Applications for the New Ackuretta Ceramic Resin
Ackuretta explains in its press release that there are many applications of ceramic resin including research projects, adding: "NASA and the military have allocated a large amount of resources for the development of ceramic parts due to its ability to resist fire penetration and electrical conductivity."
Other applications for 3D printed ceramics include in fine arts, where the material and technology makes intricate design possible, architecture, specialized manufacturing, and engineering.
The Ackuretta Ceramic Resin is now available worldwide, get a quote from the website. It can be used with a wide array of third-party 3D printers as well as the Ackuretta Ackuray Series and the Ackuretta Diplo professional grade 3D Printer.
Want to know more about ceramic 3D printing? Check out All3DP's 2018 Ceramic 3D Printer Guide.
Source: Ackuretta blog