In the UK, eight in every 1,000 babies are born with congenital heart disease. To improve the care given to these babies, researchers at King's College London and Guy's and St Thomas's NHS Foundation Trust are using 3D imaging.
The researchers' work involves producing "unprecedented" images of a baby's heart while it is in the womb. To do this, the team took MRI scans of pregnant women and used the data to build 3D models of the babies' hearts, which can then be 3D printed.
Professor Reza Razavi is a consultant pediatric cardiologist whose daughter was born with congenital heart disease. Due to this, he was inspired to improve how birth defects were diagnosed.
"We thought we were going to lose her, that was a strong motivator," he told the BBC. "We should be able to pick up the problem in the womb."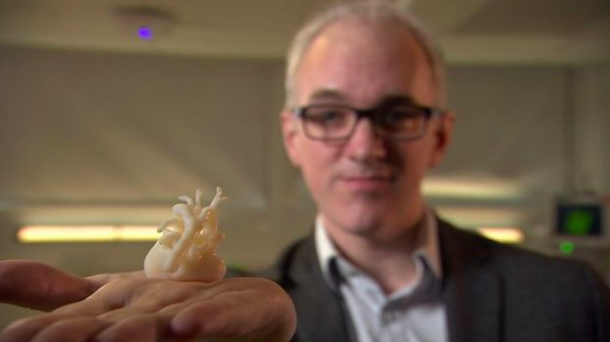 Improving Care by Clearly Seeing the Problem
The 3D images are "beautiful", says Razavi. The team at King's College London and Guy's and St Thomas's say this technology will improve care and that more hospitals should adopt it.
"We can have complete certainty and plan ahead what treatment is needed, what's the operation we need to do," said Razavi of the approach. "It really helps the parents to have the right support to know what's going to happen. But it also really helps the babies because they get the right operation at the right time and have the best outcomes."
The researchers published their work in the Lancet, a peer-reviewed journal, which shows that the procedure worked on 85 women.
Congenital heart diseases may be caused by medicines, family history, or infections. But, this computer software process will enable doctors to see the problems or abnormalities they're faced with clearly.
It's hoped by the researchers that this new approach will become standard practice for cardiology teams and, as many hospitals already have MRI machines, it should be easy to adopt. The only new equipment needed is a computer and a good graphics card.
In theory, it may be possible for expectant mothers to take home their scan data and 3D print their own baby model too.
For more on 3D printing and innovations in medicine, check out these stories:
Source: BBC