When it comes to 3D pens, why should schoolkids have all the fun? New 3Doodler Pro is for grown-ups demanding a wider variety of materials.
Don't Miss:
Fresh on the (w)heels of helping to build the world's largest 3D pen sculpture, 3Doodler has announced the 3Doodler Pro; a freehand pen which can print with materials such as wood, copper, and even bronze.
Just like a desktop 3D printer with Fused Filament Fabrication (FFF), the 3Doodler Pro uses plastic filaments blended with particles of real metal and wood chips.
Will it make your freehand models structurally stronger? No. But it will provides a neat aesthetic touch, where the results look and smell like the real thing. The copper and bronze can even shine after polishing.
3Doodler is pretty excited about the 3Doodler Pro "Now we're taking 3D printing pen technology to the next level," they said in a launch post, "with the world's most advanced 3D printing pen designed specifically for creative professionals."
Check out artist Dylan Blau's creative uses for the 3Doodler Pro in the video below.
3Doodler Pro works with Challenging Materials
Together with metal and wood, the 3Doodler Pro also works with more technical filaments like Nylon and polycarbonate.
These materials are stronger and more resilient than conventional PLA; but also require higher temperatures and tougher nozzles to sculpt with them.
Other features of the new device include a revamped drive system which keeps the Pro going for longer. It also has an LCD display, a temperature dial, and variable speed settings. All of these features are wrapped up in a stylish black case.
3Doodler CEO and Co-founder Maxwell Bogue said of the new pen:
"What really makes the Pro so unique is how the device and materials come together to answer the needs of professionals. When we started the 3Doodler journey back in 2013, we had world-leading architects telling us 'I want to do this'. With new materials like polycarbonate that dream is a reality. The high-performance Pro can be used for the most advanced purposes to bring concepts to life, and become an integral part of the creative process."
Along with bumping up the usability of the pen, however, 3Doodler have also bumped up the price to $249. The company is taking pre-orders now, with units shipping after 30 September.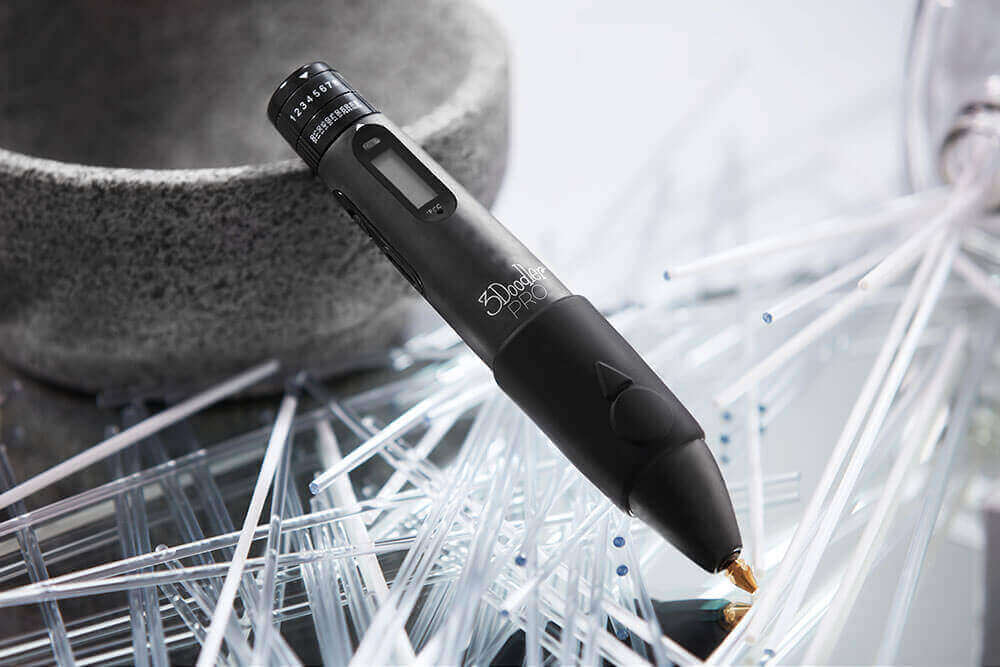 License: The text of "3Doodler Pro Can Print in Wood, Metal and Nylon" by All3DP is licensed under a Creative Commons Attribution 4.0 International License.
Subscribe to updates from All3DP
You are subscribed to updates from All3DP
Subscribe
You can't subscribe to updates from All3DP. Learn more…