For the History Channel's fourth season of Vikings, fans have the chance to win giveaways from the 3D Prophecy Challenge.
If you're a Vikings fan, you're likely to have been watching the mammoth 20-episode season four. However, whether you're caught up with the series or not, you might have missed the fact that each week, the History Channel has been hosting a giveaway.
The giveaway has been named the 3D Prophecy Challenge. It tests both your knowledge of the show but also the historic legends surrounding the Vikings.
The best part is that the History Channel teamed up with 3D Brooklyn to put a spotlight on 3D printing. The technology is particularly useful for recreating historic artefacts.
The way the challenge works is that before each new episode, the History Channel introduces a weekly object in a Facebook video. The object could be anything from a life-size sword to an intricate crown. If a fan correctly guesses what role the item plays in the plot, they get to keep the 3D print.
3D Brooklyn co-founder Nate Kolbeck said:
"It's great to see this tech making its way into pop culture. People who don't traditionally think of making these things for themselves, maybe because of the History Channel now a lot of people will start channeling their own creativity into printing and making things."
3D Prophecy Challenge Offers 3D Printed Treasures
Kolbeck has a background in both film and cultural anthropology. Because of this, he was easily able to lead his team in recreating the props using modern technologies.
3D Brooklyn uses a Makerbot Replicator 2 to print the replicas. However, if a print requires more detail, the team switch to printing with a Formlabs' Form 2. They print using biodegradable plastics.
Kolbeck added: "The 3D Prophecy project is really about Viking culture and how it connects to the show. From our perspective, our whole approach was modern. What was important was making it look as close to the prop as possible while getting the word out that this tech is available."
Initially, 3D Brooklyn was creating the replicas from screenshots. However, for the season's last ten episodes, they headed to Ireland to scan the props on-set. In order to scan the objects, they used an iPad with an iSense 3D scanner attached.
Kolbeck also set another challenge for the last ten episodes — he wanted every object to be printed to scale. The team has previously worked on replica projects but so far this is their largest project dealing with historical artifacts.
However, it should certainly lead the way for exciting projects and future collaborations with museums and cultural institutions, says Kolbeck. 
If you missed out on winning your own replica, don't worry. 3D Brooklyn is providing links for each episode's object on its website. They're also completely free to download.
Source: Observer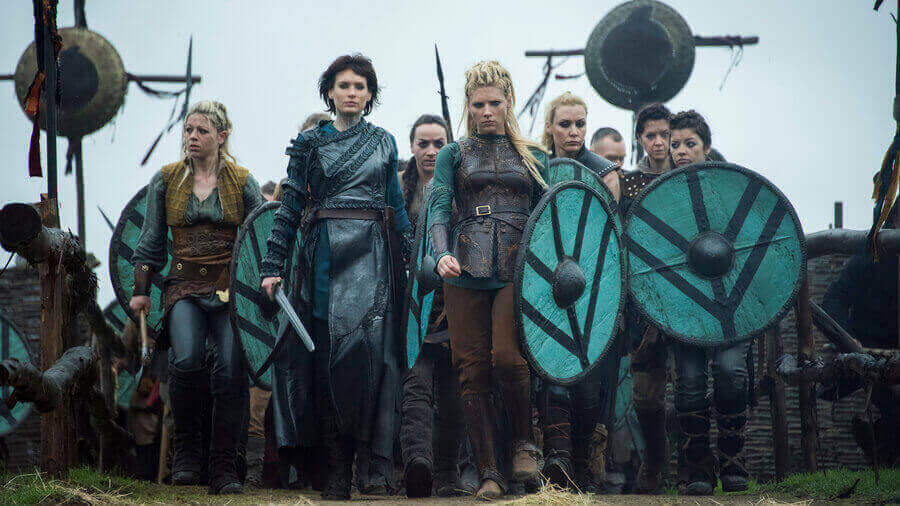 License: The text of "3D Prophecy Challenge: Win Prop Replicas from Vikings TV Show" by All3DP is licensed under a Creative Commons Attribution 4.0 International License.
Subscribe to updates from All3DP
You are subscribed to updates from All3DP
Subscribe
You can't subscribe to updates from All3DP. Learn more…