Land Rover BAR's yacht racing team and Renishaw are using 3D printing to produce yacht parts and compete in the America's Cup.
Getting ahead of the pack at the America's Cup, a historic yacht race, is far from an easy task. The Cup is the oldest trophy in international sporting, dating all the way back to 1851. Today, teams must try to find advantages over the competition, and new technologies like 3D printing are playing a major role.
Land Rover BAR's yacht racing team and Renishaw, the global engineering company, are teaming up to enhance the yacht known as "Rita".
Sir Ben Ainsile, America's Cup winner and also four-time Olympic gold medalist, formed the Land Rover BAR team. Ainsile is no stranger to using technology to enhance his sailing capabilities. Thus far, he's already utilized big data analytics and artificial intelligence.
Now, the British yacht-racing team is using a number of 3D printed elements to enhance the performance of their boat. According to George Sykes, the technical innovation group project manager of PA Consulting:
"We use 3D printing at three different levels within the team… The simplest level is as a prototyping and visualization tool. We manufacture a large number of custom parts and 3D printing allows us to make full-size prototypes in-house before we commit to a design."
Can 3D Printing Help Win the America's Cup?
The team is using Renishaw's metal 3D printing technology in order to create many different parts for the yacht. These include components for hydraulic systems and encoders.
The team is using SLS 3D printing technology to produce parts for their racing yacht. Most of these elements are printed from metallic powder and with a layer height of just 0.05mm.
Of course, a major benefit of 3D printing technology is that it can create lightweight and cost effective parts. It also helps produce designs which would be impossible to create with traditional methods.
One such example is the endcap for the boat's bowsprit. The complex part aims to reduce aerodynamic drag. The Land Rover BAR team quickly discovered that 3D printing was the most efficient process for the production of this component.
Another example is a custom sheave case designed for the pulley in the daggerboard lift line. 3D printing also proved ideal for this, as it helped create a metal part which was hollow and, therefore, lightweight. This metal 3D printed part is also resistant to wear and can stand a high compressive load.
This year, the America's Cup sailing match race began on June 17 and ended on June 28. At the end, the Land Rover BAR team fell just short of winning, as Team New Zealand took home the trophy. However, be on the look out for next year's competition, as well as the 3D printed components that are onboard Rita.
Source: Machine Design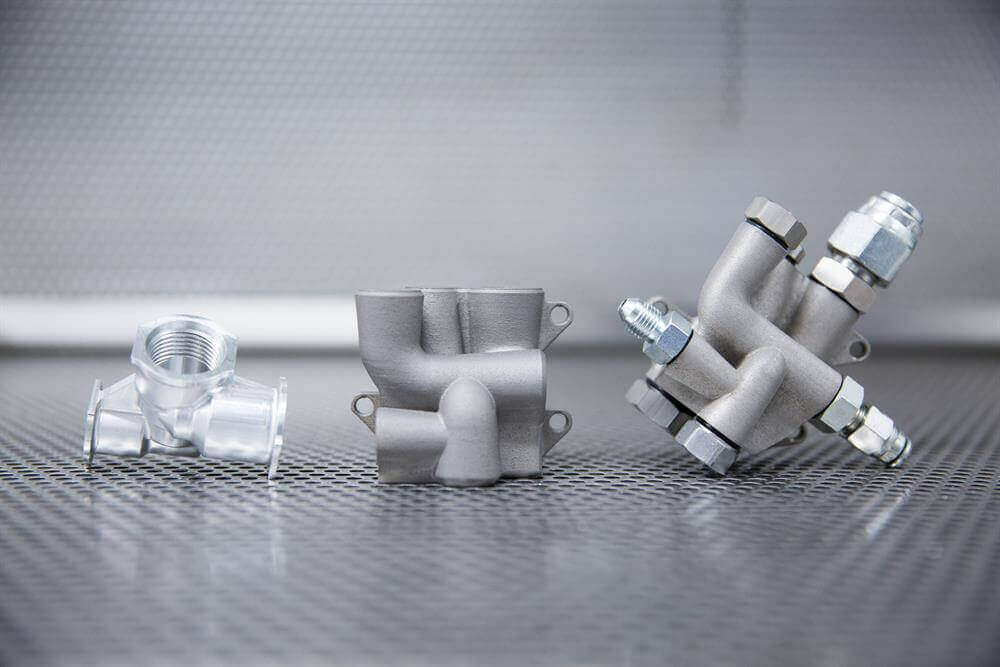 License: The text of "3D Printing Land Rover BAR's Yacht for the America's Cup" by All3DP is licensed under a Creative Commons Attribution 4.0 International License.
Subscribe to updates from All3DP
You are subscribed to updates from All3DP
Subscribe
You can't subscribe to updates from All3DP. Learn more…