If you've ever broken your hand, you'll know of the pain of wearing an uncomfortable wrist brace. 3D printing to the rescue!
When radiographer and electrical engineering student Paavo Pirhonen broke his hand — the 5th metacarpal — he was given a velcro and elastic material wrist brace by his local healthcare center. It proved to be too uncomfortable for daily use.
Within just two weeks the brace started to feel loose and come apart. But Pirhonen also happens to be a whizz at 3D modeling and 3D printing, going by the handle of 3driven on Thingiverse. The solution to his problem was to 3D print a better wrist brace.
He decided to use PLA plastic for the project, which — due to its brittle nature — many Reddit users commented was a brave choice. However, he said of the final design: "It felt suprisingly solid and strong with the added support bars."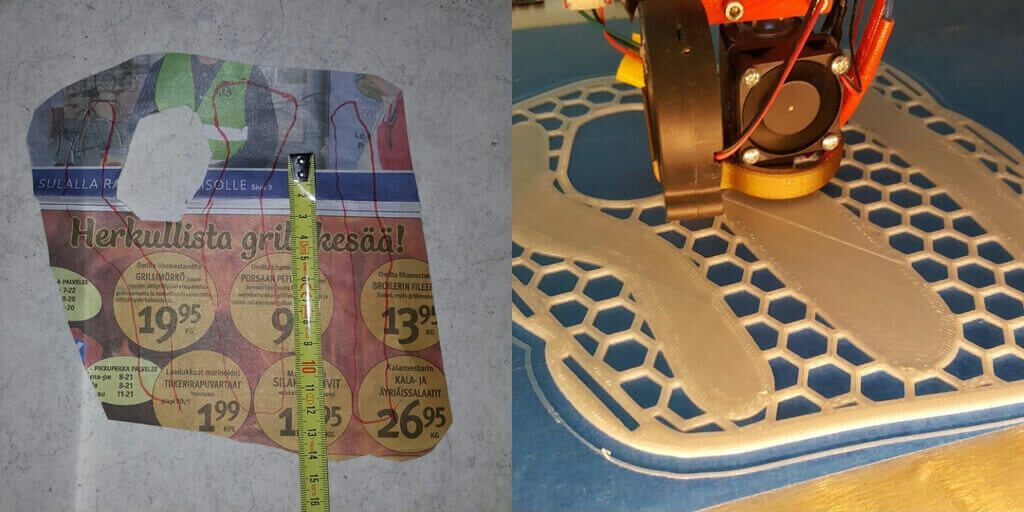 How was the Wrist Brace Made?
The process began with sourcing an existing design on Thingiverse, the wrist brace by piuLAB, and then remixing it for his own use.
For customization, Pirhonen took a piece of newspaper and twisted it around his damaged hand. By using a measuring tape, the size required could simply be scaled into Autodesk Inventor.
So far so simple. However, Pirhonen notes that after it was printed, molding the PLA plastic was a time consuming process as it required using a heat gun (with protective clothing) and soaking it in ~80°C water.
Bandages were used at first in order to make the brace feel more stiff, but these soon weren't required anymore either. Pirhonen said: "For the last 3 weeks I didn't need compression anymore. Only support."
He also added: "My orthopedist approved my design saying that if it feels good then it's good. The fracture was stable and thus a fixed cast wasn't needed. He also said that it was hard to prevent the healing process. So it was safe."
Thanks to 3D printing, Pirhonen could enjoy an active summer and enjoy the fine weather without experiencing any discomfort. As well as this, the 3D printed wrist brace could be washed daily.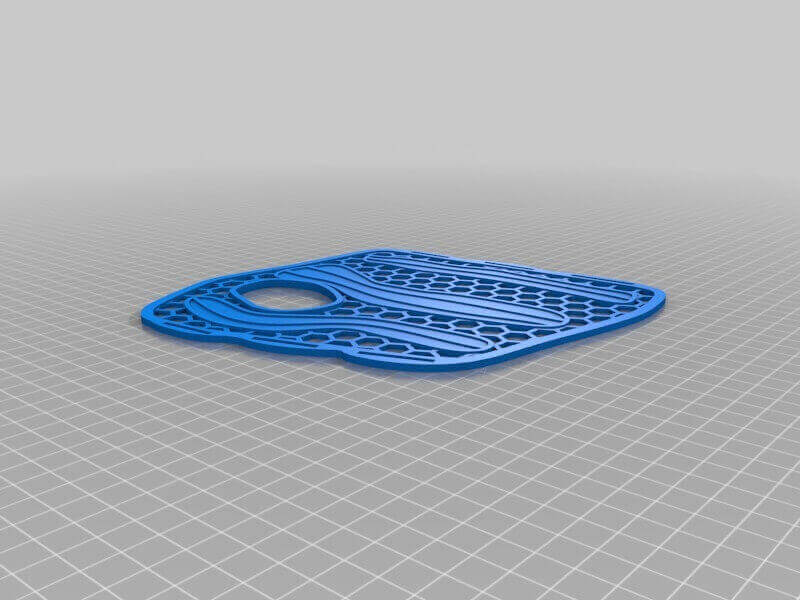 License: The text of "How to 3D Print a Lightweight Wrist Brace" by All3DP is licensed under a Creative Commons Attribution 4.0 International License.
Subscribe to updates from All3DP
You are subscribed to updates from All3DP
Subscribe
You can't subscribe to updates from All3DP. Learn more…